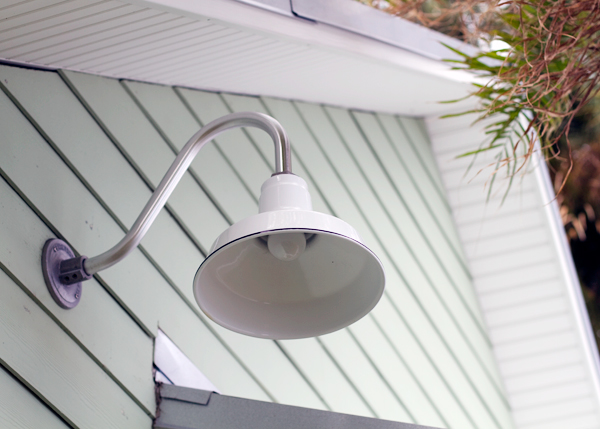 Featured Customer | Porcelain Barn Lights on the Riverfront
As if it was taken from the pages of Coastal Living Magazine, the home of today's featured customer looks just like that of a true Key West cottage. The muted mint green siding paired with the crisp white trim makes this quaint waterfront home highly desirable. While not directly placed in the Florida Keys, this charming little home is located in another part of Florida, also deemed our own little slice of paradise. Right on the Indian River, it is only appropriate for a retro, tropical home to be set against its native Floridian foliage.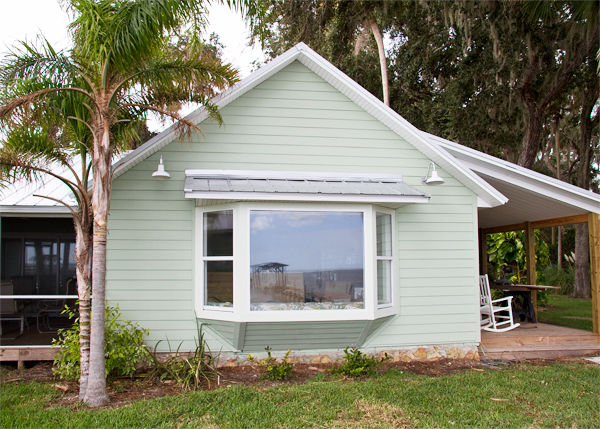 Imagine yourself relaxing on the front porch; you're watching the sun rise over the horizon, or even hosting an autumn fish fry against a gorgeous pink sunset. While our nickname remains the Sunshine State, the moon does come out every night to see what we're up to. Whether simply relaxing or to letting the weekend festivities linger a little while longer, our homeowners chose coastal style gooseneck lamps to mount on both sides of their bay window.
Careful not to clash with the lush green landscaping and laid back style, two of our Goodrich® Porcelain Gooseneck Lights were selected. The durable white enamel finish will combat the harsh sunlight day in and day out.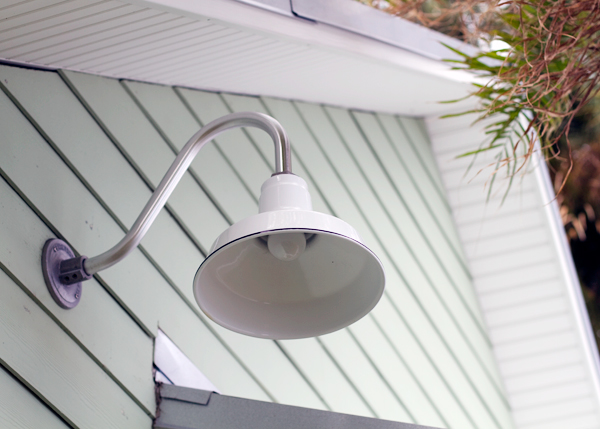 Over the years, the Goodrich® Dino, as well as all of our porcelain barn lights, won't appear to age – a quick and easy swipe of a damp cloth will instantly bring back its original appearance. Brighter finishes such as jadite, cobalt and yellow are instantly brought back to life within seconds, while dirt and grime on white shades leave it looking crisp and like-new. Can you envision porcelain shades around your home?