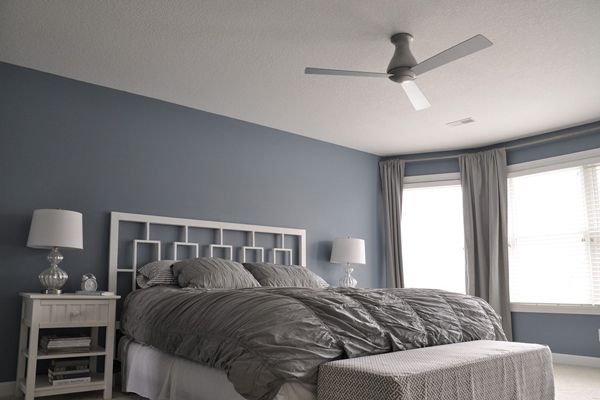 Featured Customer | Michelle from Eldridge, IA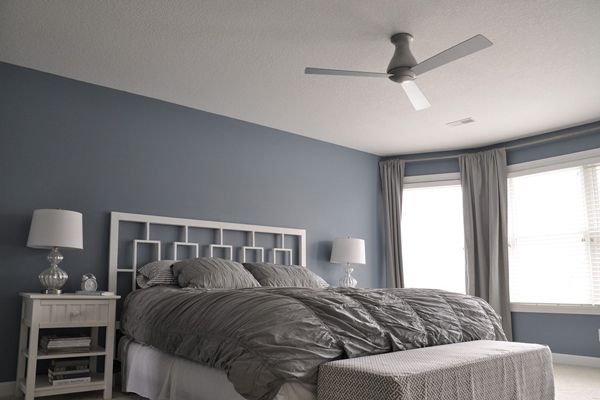 Do you remember our gigantic B.L.O.G. contest we had earlier this year? You know, the huge online giveaway we hosted for our fans around the world? Yeah, that one! One of our big winners, Michelle at Décor and the Dog, immediately started shopping around on our site….just in case she was selected! It was a good thing she did because as it turns out, shortly after entering, she was contacted as our $1000 gift certificate winner! It was perfect timing too since she and her husband were in the process of finishing up their newly constructed home. They installed everything just in time for the holidays and we have to admit it – everything looks fantastic!

Michelle is a pharmacist by day and loves old, rustic design. Her husband Nate, however, prefers a newer, more modern styling yet somehow the two have found a happy medium by fixing up their new home. In their bedroom that we feature today, simple shades of gray and white mesh with a modern headboard, provincial bedside tables, and glamorous table lamps. For the ceiling, the two ultimately decided on an ultra contemporary ceiling fan.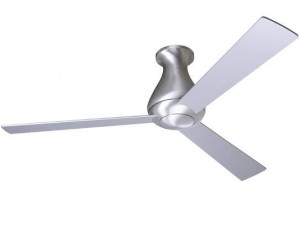 The Altus Hugger Fan fully complements their existing bedroom décor. Understated elegance characterizes the modern fan with its clean lines and brushed aluminum finish. In her own words, Michelle describes the fan as: "I really didn't think pretty and ceiling fan could ever be in the same sentence, but this is definitely a pretty ceiling fan."
For all you non-believers and non-ceiling fan fans, there you have it! Thinking brushed aluminum won't work in your home? How about gloss white or dark bronze? The Altus is very customizable and options for having a light kit added on are also available, in addition to an array of fan controls.
Top Photo Courtesy of Décor and the Dog