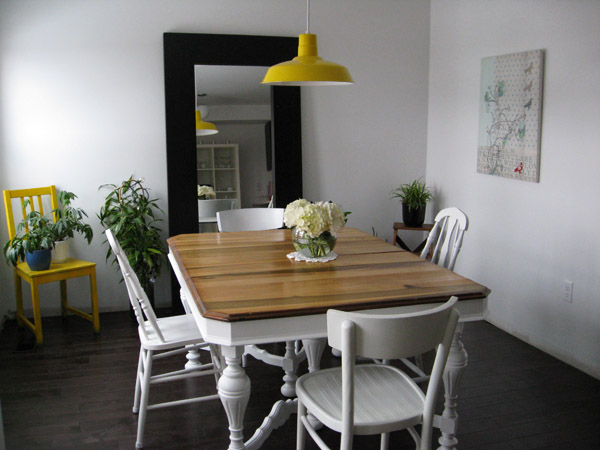 Featured Customer | Melanie from Ontario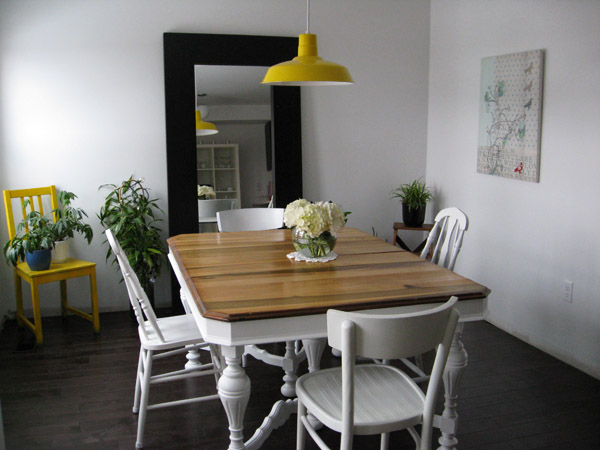 Let's face it, we love receiving your customer photos! As much as we love seeing everything that gets sent to us, there has been one in particular we've been secretly dying to see – yellow lighting! Melanie of inBloom Event Design answered our prayers and sent us a few photos of her newly redesigned dining room – yes!

Yellow can be a tricky color to use sometimes. A good rule of thumb when decorating with a bright color such as this is to use stark, contrasting colors. Just like Melanie, pair your yellow warehouse pendant with black and white accents, and you'll have a whole new room! Not to overdo it, Melanie added one more splash of color in the corner – a matching yellow chair that serves as the perfect home to some of her plants. With a minimal, yet fantastic design scheme, her warehouse shade becomes the focal point of her open kitchen and dining room!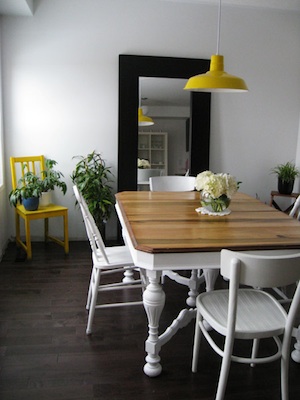 Even though its name is the Barn Light Warehouse Pendant, it is obviously a perfect fit for any dwelling, not just a barn or warehouse. Bring this versatile barn pendant into your home to add a vintage touch as well as a conversation piece. There are even 56 different finish options on this shade, so you're bound to find something that will complement your design! Also available are wire cages or a cast guard with jelly jar glass, so the possibilities are nearly endless. Starting at a mere $99.00 for basic styling, this authentic American made light is an easy fit for any design budget. Next time you visit us online, make sure to check out this bestseller located within our ceiling lighting, we promise you won't be disappointed!
Want to become our next featured customer on our blog? Send in your project photos using your favorite Barn Light Electric lights!
Photos Courtesy of: Melanie of inBloom Event Design