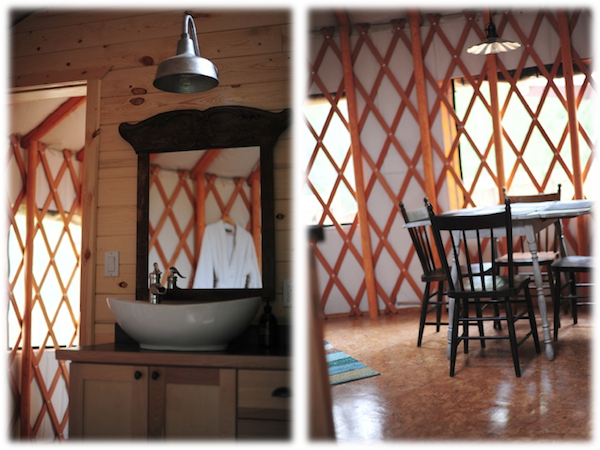 Featured Customer | Karen from Christopher Lake, Sasketchewan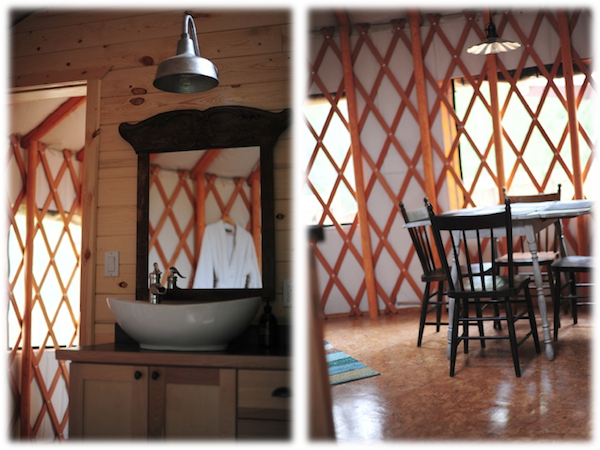 Ever heard of a Yurt? Maybe some of you have, but we sure hadn't. When today's featured customer, Karen, sent in photos of the barn lights in her Yurt, we had to know more! So, with a little help from Google, we were transported to their website and learned how great these little dwellings really were.

Years ago, Yurts were originally used by nomadic tribes throughout Central Asia, but lately they have been making their way to North America. Karen is actually developing a small resort where a few uniquely decorated Yurts are situated in a 30-acre forest in Canada. Karen, along with her husband, had a vision "to create a unique place with low ecological impact as well as providing a setting to share their passion for nature, growing food, healthy living and greater self-reliance." We're confident in saying that they accomplished exactly that. This is anything but your typical hotel stay. Your destination is essentially pedestrian only, secluding you from the outside world with a 100-meter walk just from the parking lot to the Yurts. Surrounding the Yurts are beautiful lush gardens and the beaches of Christopher and Emma Lakes. We couldn't think of a more eco-friendly trip for anyone wanting to escape the hustle and bustle of daily life.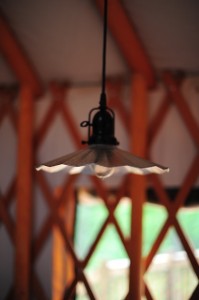 One of the rustic Yurts, dubbed Betty's Abode, has a cabin-like atmosphere with weathered woods and vintage décor. On the private deck, there are a couple Adirondack chairs for lounging and a table for outdoor dining under the stars. When it came to lighting Betty's Abode, we're glad Karen came to us because we had the perfect light for the kitchen. Our Radial Wave Flute Pendant has that farmish, rustic feel that can illuminate the dining table when the above skylight isn't quite enough.
Over the quaint bathroom vanity is our very own gooseneck barn light – a bestseller commonly known as The Artesia warehouse shade. Karen chose a galvanized finish for both lights, ideal for an authentic rustic atmosphere!
Have you found a unique use for your barn lights? Send them in to stephanie (at) barnlightelectric.com – we'd enjoy having you as our next featured customer!
Photos Courtesy of Florabora Forest Lodging