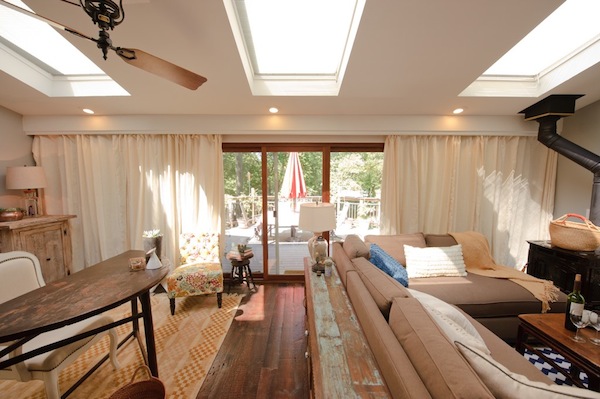 Featured Customer | Dear Genevieve Designs An Eco-Friendly Living Room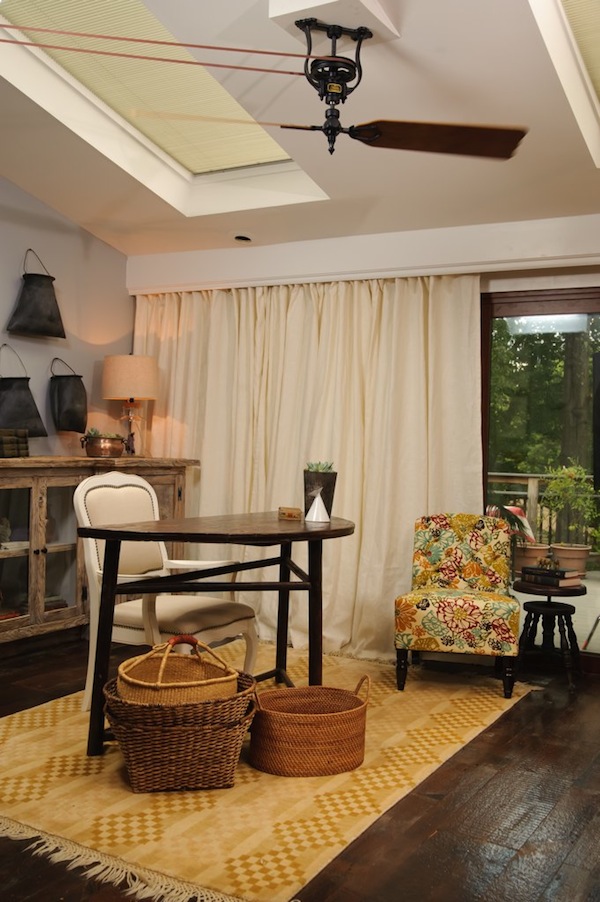 Have you ever came to a complete standstill when it comes to designing and decorating your home? Sometimes, it seems no matter how much you browse through websites like Houzz and Pinterest, nothing seems to work. Before you call it quits, HGTV has been sending help in the form of their new series titled, Dear Genevieve. With a Dear Abby sort of format, HGTV star Genevieve Gorder gives real life advice to homeowners struggling with their tough design questions. Genevieve browses through an online gallery where viewers upload their design dilemmas. She then draws up a design board for one lucky homeowner and helps them begin their makeover process.

In a recent episode she visits Tom and Angelica, an eco-friendly New Jersey couple with a living room in need of help. It seemed to be a mess of furniture and Southwestern décor that had potential with the right layout. By utilizing eco-conscious furnishings and non-tacky CFL light bulbs, Genevieve went above and beyond to help this couple achieve their dream room.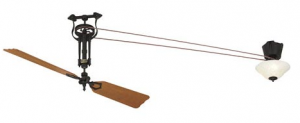 Our favorite part of this new living room is the Brewmaster Belt Driven Ceiling Fan. The Brewmaster Fan happens to be an eco-friendly option in regards to traditional ceiling fans. As opposed to solely using electricity to power the fan, the Brewmaster incorporates a pulley-like system to rotate the blades. Not only does the Belt Driven Fan help to cut down electricity costs, it is also a stylish solution to other builder basic ceiling fans found throughout homes today. To make itself useful and to adhere to additional decor schemes, the Brewmaster has additional blade options to choose from. For a traditional home you might enjoy cherry or walnut blades, while palm leaf blades will be ideal for a coastal, tropical oasis.
Photos Courtesy of HGTV and Dear Genevieve