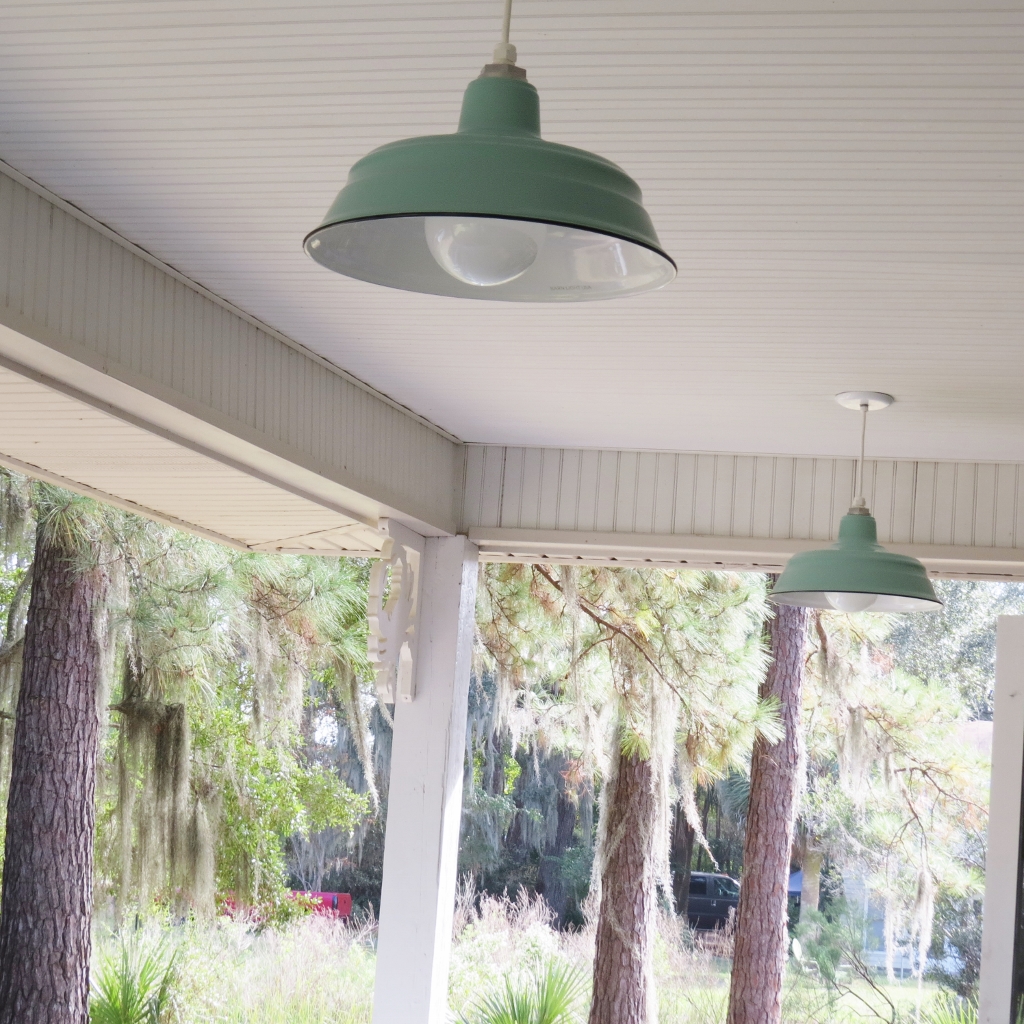 Cool Jadite a Perfect Hue for Coastal Pendant Lighting
It's finally Friday and we're escaping to Tybee Island, Georgia, for a quick getaway before the food and football frenzy of next week. We'll be hanging out with our friends at Mermaid Cottages and enjoying much-needed down time on the beach, in the jacuzzi, and on long walks around this sweet little coastal town.
Several of the cottages that fall under the mermaids' care feature Barn Light Electric fixtures and this is where Mermaid Mona first got a glimpse of the hand-crafted quality of our fixtures.
"I fell in love with Barn Light Electric products from working with and seeing them at Mermaid Cottages," Mona says. One of her favorites was a pendant that featured the creamy Jadite finish color. She knew she wanted that color for her own coastal cottage.
"Color and style were my priorities and I haven't found anything even close to what I wanted other than the products at Barn Light Electric," she notes. Mona and her husband Howard wanted to replace some outdated ceiling fans on the porch of their cottage located in nearby Liberty County. Although she first considered the Seaside Pendant Light, she thought that style might be too frilly for an outdoor porch.
"I picked the Bomber Pendant Light style instead and am very happy!" Mona says. She customized her new pair of barn lights with 15″ shades, the Jadite porcelain enamel finish, standard white cords, and white ceiling canopies.
"These lights are, to me, the perfect cottage accent," she adds. "Kind of an old barn, vintage feel but with some industrial flavor thrown in. My aqua front door with the crab was just begging for a matching pendant light! It's not very common or easy to find colorful outdoor lighting, but Barn Light Electric does such an awesome job of offering so many great colors to choose from."
Mona is also happy with the increased amount of light she has on the porch now, and says that the simple addition of quality American-made lighting makes the whole porch feel new, bright, and clean.
"The Jadite is such a calm, coastal color and is something different from what most folks have," she says. "Maybe one day I can get the Seaside Radials for my kitchen!"
Photos courtesy of the homeowner