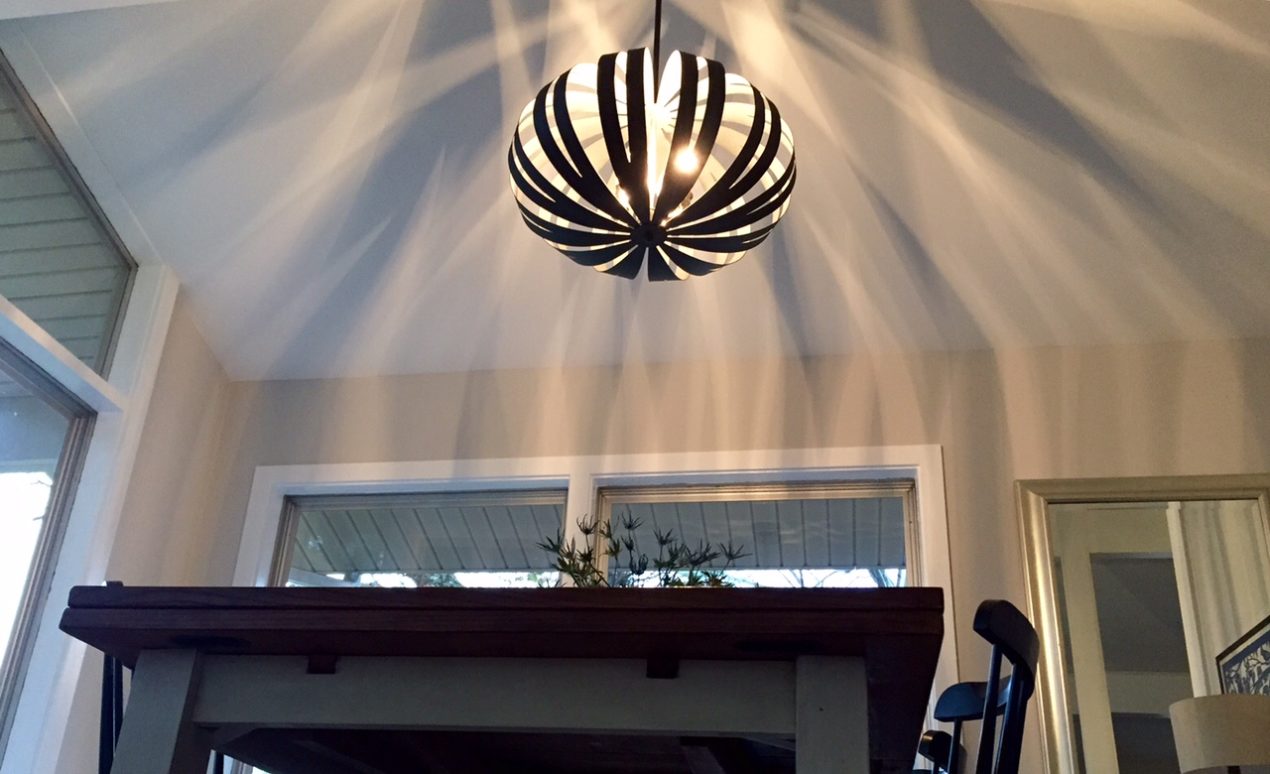 Vintage Chandelier Adds Wow Factor to Ranch Home
When Michelle bought her mid-century ranch in Rocky River, Ohio, from a house flipper earlier this year, most of the renovations were done. One major detail, however, was overlooked. There was no electrical in the dining room.
Even with plenty of natural light in the space thanks to a wall of big, beautiful windows, Michelle needed light over the dining room table. She had purchased a Laramie Pendant Light from Barn Light Electric for her former home in Washington, DC, so she returned to search, this time, for a chandelier to suit her new home.
"I was looking for something that felt both contemporary and vintage, and that had the right presence for the space," Michelle says. "We have high ceilings and a lot of windows, and I thought we needed something bold."
Drawn to vintage styles especially for her mid-century home, Michelle browsed our Vintage Lighting collection and fell in love with the Aviary Caged 4-Light Chandelier.
"We wanted something that also felt fresh and the Aviary Chandelier just felt that way to us," she explains. "As soon as I saw it, I knew it was the one."
This stem-mounted chandelier, finished in Textured Black Stainless Steel, features hand-forged craftsmanship and serves as a bold sculpture in Michelle's space. With four candelabra B-10 torpedo sockets, Michelle not only gets plenty of light from her new ceiling pendant but a splash of intricate shadows that play across her room.
"It's just beautiful. I love the overall shape, the lines, and the material," she says. "I like the shadows it casts on our ceiling and walls when it's lit. Not only does it add light and style to our space, but the shadows add an almost architectural element. It really is beautiful."
To see more spaces  like Michelle's, don't miss our Customer Photo Gallery!
Photos courtesy of the homeowner