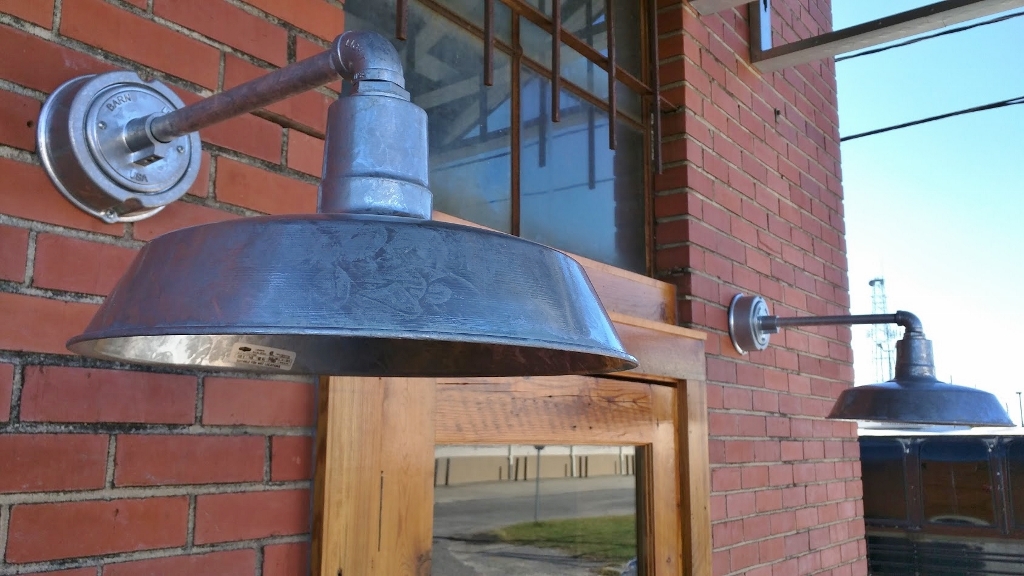 Barn Lighting a Big Easy Choice for Swerve New Orleans HQ
No one has ever labeled New Orleans as bland. With its gritty edge and profusion of exuberance and culture, the city has made great strides since Mother Nature dealt her Katrina blow 10 years ago. Neighborhoods and business districts are rising up, though many struggle with the challenge of building smarter while still retaining the historic charm and essence that define this unique city.
When Andress Blackwell, President and CEO of Swerve, moved her company into a former manufacturing facility in the Mid-City neighborhood near the heart of the city, her goal was to retain the character of the space first built in the 1950s. The building was home for a time to the C.V. Harold Rubber Company, famed for manufacturing white rubber shrimp boots. The original sign still sits atop the building.
"We love this neighborhood for its proximity to the heart of the city," Andress says. "We felt a deep need to be part of the revitalization of this neighborhood." Andress and her mighty Swerve team coordinate all sales, operations, finance, and marketing efforts for the natural sweetener out of their 10,000-square-foot space within the building.
Andress wanted to keep the industrial feel of the building and utilize design features that would complement and enhance the brick walls, exposed ductwork, and concrete ceilings and floors. She chose gooseneck barn lights for the exterior to help set the overall tone.
"As the first impression, it was imperative that we contrast the rich, custom-made pine heart door with the industrial feel we were trying to convey," she explains. "The warmth of the door coupled with the sleek, industrial nature of the barn lights allows them both to provide the perfect prelude to entering the main office."
Andress chose the Original™ Warehouse LED Gooseneck Light to highlight the entrance. She customized these American-made wall lights with 16″ shades in a Galvanized finish and a G14 gooseneck arm. Her LED options include a 1250 lumen LED, 2700K warm white color temperature, and a domed lens.
"The Original™, in my opinion, has the most industrial warehouse look and feel of all the Barn Light Electric options," Andress notes. She adds that the industrial concept was carried throughout the interior as well and used as a component in the overall design scheme.
"Having the Galvanized lighting on the outside of our office brought that same design element to the forefront and gives you an impression of what's to come before opening the door to reveal the office," she says. "And we chose LED to ensure the most efficient lighting and best output." And just like the packaging of her product, Andress wanted the packaging of her physical surroundings to convey the quality within.
"There is an undeniable quality in the Barn Light Electric products, and the gooseneck lights are the perfect finishing touch to the entry of our office," she says. "Knowing they are customized and made right here in the USA gives a sense of pride that can only be completely appreciated by seeing and feeling them firsthand."
Photos courtesy of Swerve, LLC