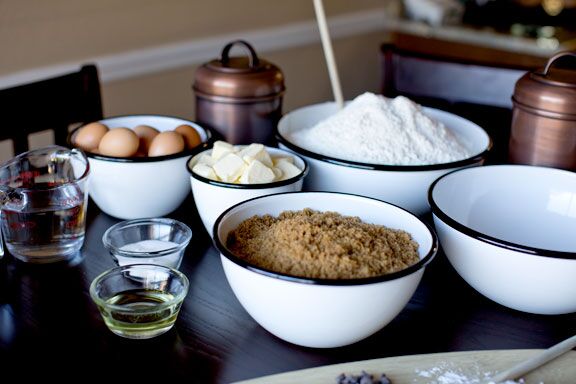 Mix Things Up with New Porcelain Enamel Mixing Bowls
This time of year always sparks kitchen memories for me. My hands-down, absolute favorite holiday is Thanksgiving because, quite frankly, what's not to love about a holiday that's all about food?! And when you throw in generous helpings of family and football — and nothing to wrap — you have a holiday with no rival.
The kitchen is where it all happens and I cherish the memories I've made there. If you love to bake and make memories of your own, you are going to love the new Porcelain Enamel Mixing Bowls that made their debut last week on the Barn Light Electric website. 
While mixing bowls are a must-have for many kitchen tasks, these new hand-crafted bowls are not only functional but downright beautiful. When not in use, they could easily claim a spot on the counter or shelf to serve as utilitarian decor.
The Set of 5 Enamelware Mixing Bowls comes in one of 11 shiny and durable porcelain enamel finish colors. Choose from classic Black or White or add a dash of color to your kitchen with Cherry Red, Yellow, or Cobalt Blue. For the interior, match the exterior color of the bowl or choose Black or White as a complement.
The Set of 5 Enamel Graniteware Mixing Bowls comes in four colors — Jadite, Graphite, Delphite, and Cobalt. Black speckles are added to the Jadite mixing bowls (shown above) while White speckles are added to the other three colors to lend the classic graniteware look to these bowls.
Just like our Porcelain Enamel Lighting, these bowls are hand crafted from solid steel then fired in our special porcelain oven to create a high-gloss finish that provides years of use. Each bowl is constructed to the same height for more convenient storage. They are dishwasher safe, though hand washing will protect the color longer. You can also use them in the oven up to 450 degrees.
Consider these lovely bowls not only for your own kitchen, but as a gift this holiday season. You just might move to the head of someone's favorites list if you start gifting these beauties!