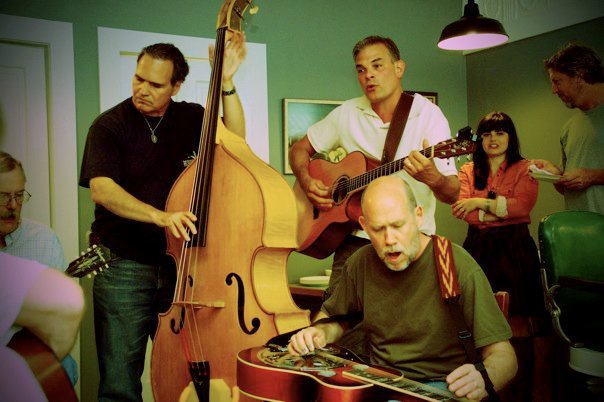 Featured Customer | Chris from Keyport, NJ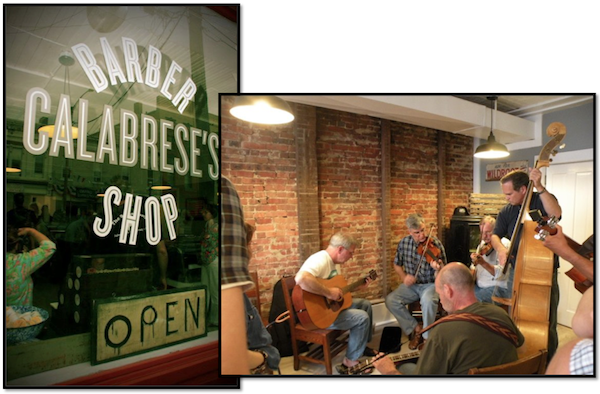 Ahh, the American Dream. To everyone it means something different, but we can guarantee that there is one common theme between all of our dreams. It's all about setting a goal and finding a way to do what you love, and today's featured customer happened to do exactly that. Originally from New York, Chris Calabrese and his wife moved to Keyport, New Jersey few years ago. It didn't take long before he quickly grew tired of the daily commute they inherited with the move. Chris decided to put his dreams into motion and opened up a barbershop a few blocks from his home, aptly named Calabrese's Barber Shop. A glance at Calabrese's Barber Shop will transport you back in time. They refer to themselves as a classic, two-chair American barbershop, with scissor cuts and hot shaves being their specialty.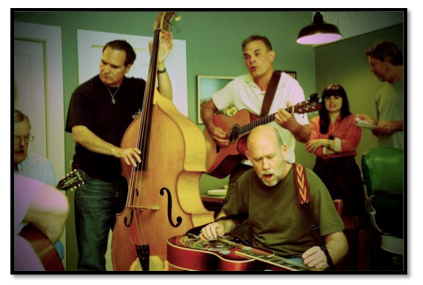 Keeping with the all-American vintage theme, Chris kept the décor industrial – leaving the exposed brick walls in tact and with the addition of an antique barbershop pole. The atmosphere wasn't complete though without retro lighting to complement the old, factory feel. Throughout Calabrese's Barber Shop, there is six of our Farm & Barn Cord Hung Pendants. This warehouse pendant light can be seen in the image to the right, and if you didn't know any better, you may even think it was a photo taken nearly 60 years ago. These discount barn pendants have the same look of a vintage light, but come with a fraction of the price tag in many cases. Not only are they similar in design, they also remain American made, just like the famous brands from Crouse-Hinds and Benjamin® Electric.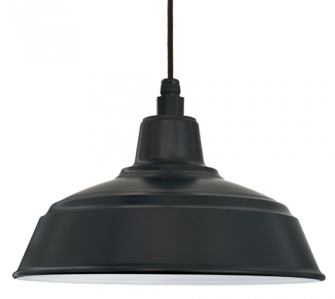 You wouldn't expect to see great lighting solely on the interior of Calabrese's, right? Chris also went with some of our discount sign lights to spotlight his logo on the windows (shown below). The All Weather Sign Light Angle Shade is a common choice for those looking to create a noticeable exterior to draw in business. So if you happen to be in the Keyport area, make sure you stop by Calabrese's Barber Shop; enjoy the atmosphere while you get a fresh cut or a hot shave!
Photos Courtesy of Calabrese's Barber Shop