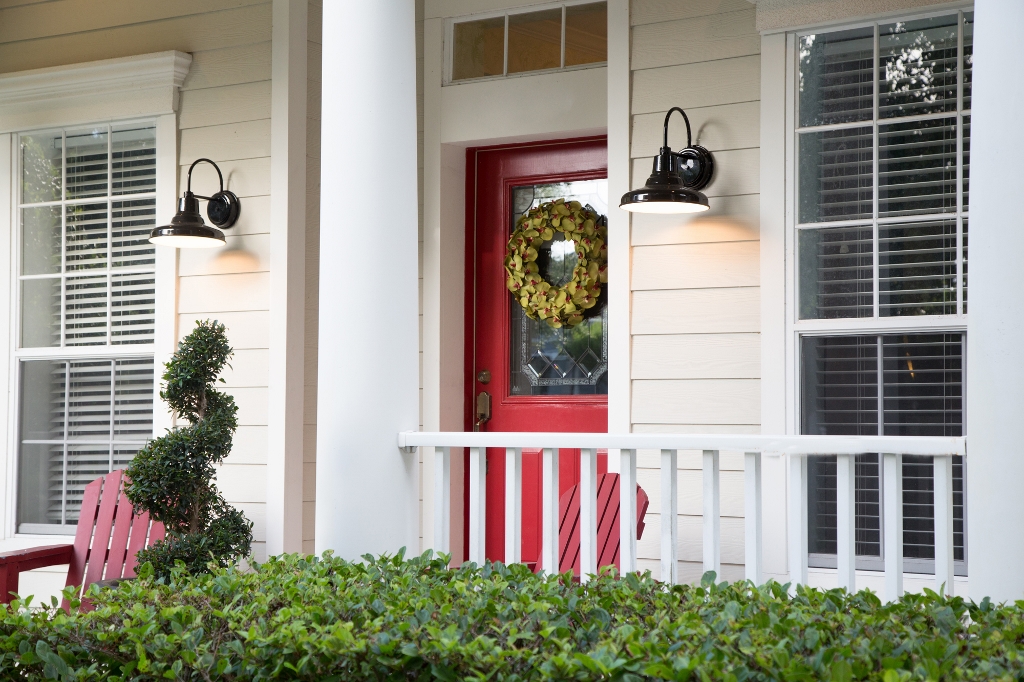 Brass, Copper Lighting Refresh Ashley Brooke's Neo-Traditional Home
Want to add a little sparkle to your life? Take a page from Ashley, of Ashley Brooke Designs, who is a firm believer in adding a little extra sass to everyday life by turning simply functional items, like mugs and stationery, into simply fantastic ones.
With a background in interior design and a passion for textiles, this native Floridian, who grew up right here on the Space Coast, added some sparkle to her own home recently with some new brass and copper barn lighting.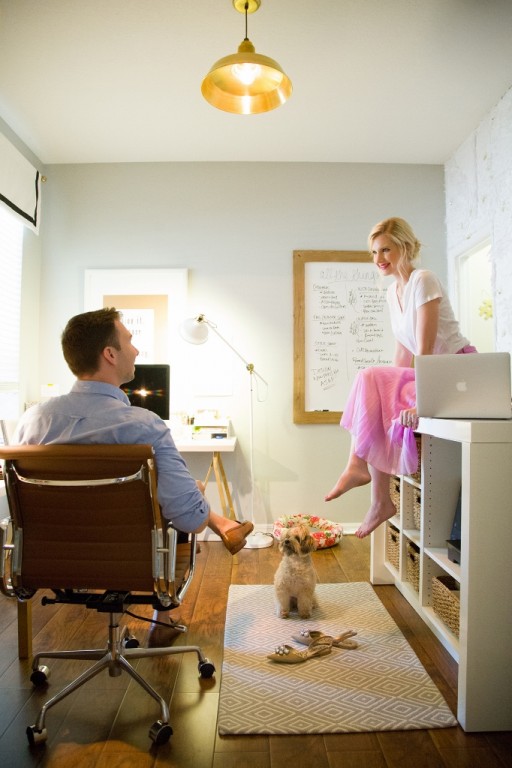 "This was a redecorating project," Ashley says, "just a little refresh if you will." Ashley describes her home as a bit neo-traditional where she enjoys mixing old with new and adding a bit of whimsy.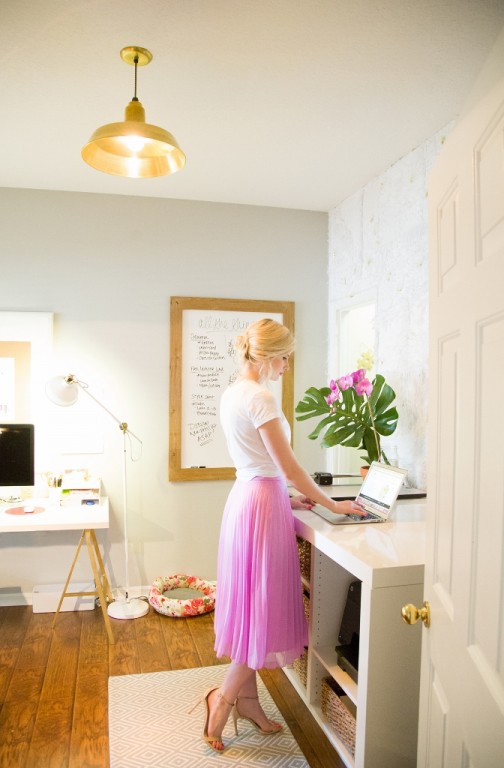 When it came to updating the lighting in her central Florida home, Ashley was looking for fixtures with clean lines and a vintage nod. For her studio, Ashley chose the Original™ Warehouse Pendant Light, a classic RLM warehouse shade hand spun from raw brass to create a pendant that is both elegant and durable. Ashley customized her new ceiling light with a 16″ shade, a Raw Brass finish, and a black-and-gold cloth cord.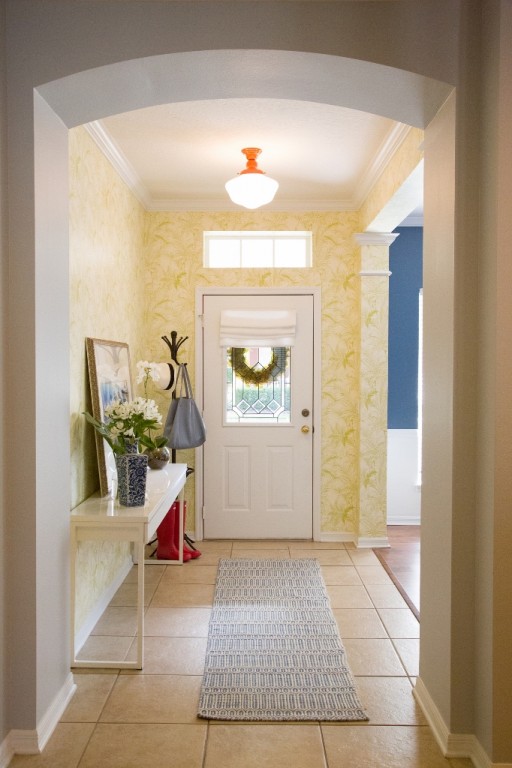 "I loved that this light is simple and a little industrial," she notes. "It's perfect for our home studio!" For the entryway, Ashley stayed with a classic metal in the Primary Schoolhouse Semi-Flush Mount Light. The nostalgic look of schoolhouse lighting pops with the shiny copper accents.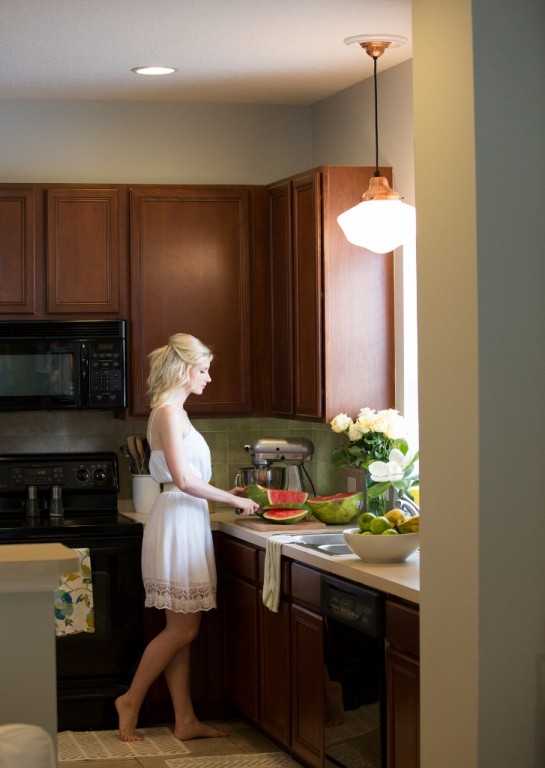 In the kitchen Ashley chose another schoolhouse pendant, the Primary Schoolhouse Pendant Light, for over the sink. Both of her new schoolhouse lights were customized with large glass globes and a Raw Copper finish.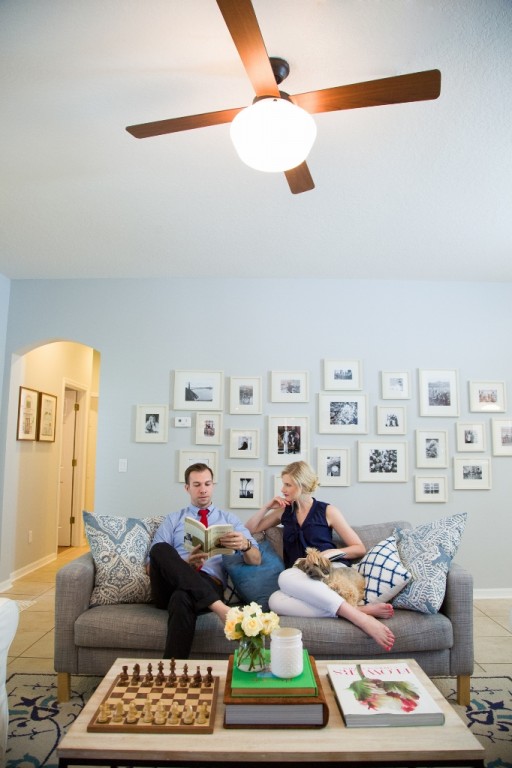 "I thought the schoolhouse lights were just so pretty and classic," Ashley says. "And the copper gave it a nice extra shine that those two rooms need." Ashley was also thrilled to discover that she could have the same vintage look in a new ceiling fan.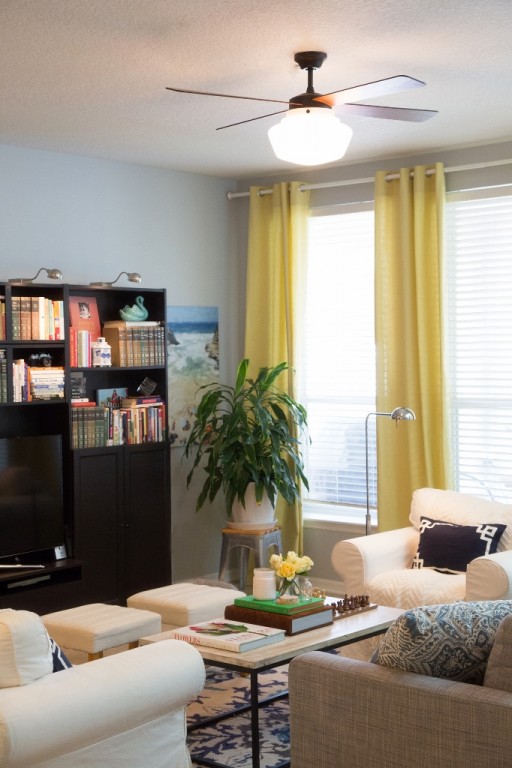 "Generally speaking, ceiling fans are ugly, but in Florida they're a necessity!" she explains. "When I saw the Schoolhouse Ceiling Fan I thought, 'YES! Finally, a pretty fan!'" Easy to customize with finish color (Ashley chose Rubbed Bronze), blade span and color (52″ Mahogany), plus light and control options, this vintage ceiling fan is both functional and stylish in any space.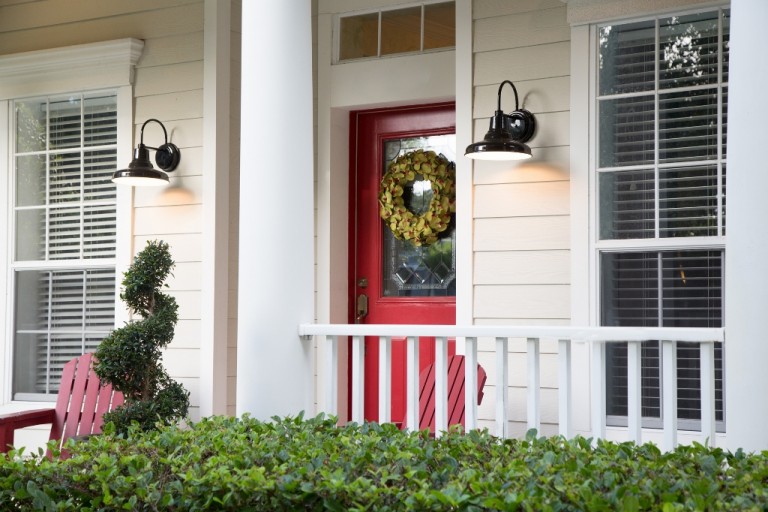 On the exterior of her home, Ashley chose porcelain enamel wall sconces to brighten her porch. The high-gloss finish on these Union Wall Sconces is rugged enough to last for years with minimal maintenance.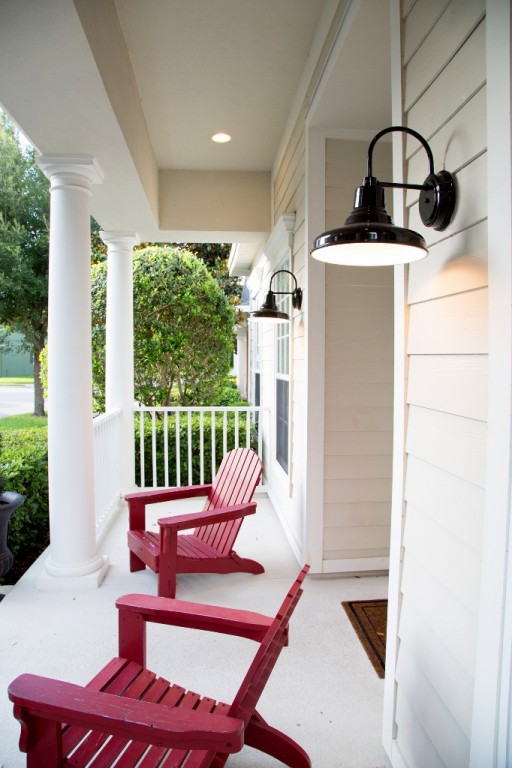 "I wanted the front of the porch to pop and the black wall sconces were just the thing," she notes. "They match our pots out front perfectly — happy accident!" Barn Light Electric is the only American manufacturer of porcelain enamel lighting which is known for its high-gloss finish that never fades even in the Florida sun.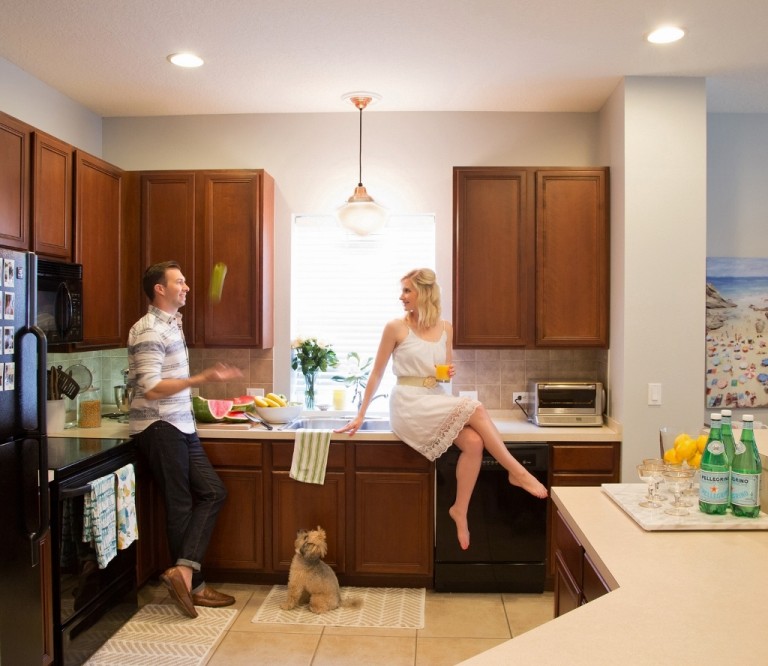 "Our new lights have definitely elevated our home. We constantly ask ourselves 'what did the house even look like before we got these lights?'" Ashley says. "I love that Barn Light Electric is based in my hometown of Titusville. Anytime I have the opportunity to shop local, you can count me in!"
Photos courtesy of Gregory Daniel Portraits