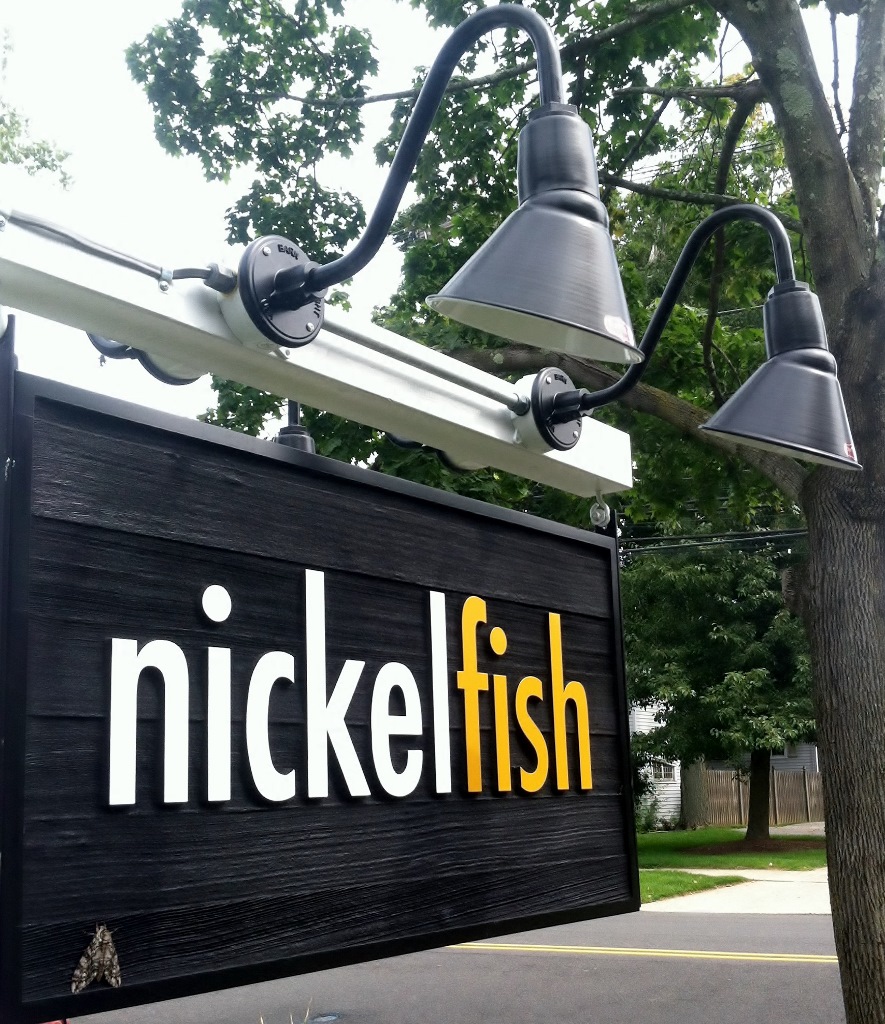 Featured Customer | Angle Shades Cast Bright Spot on New Signage for Nickelfish
When we first visited Nickelfish back in a February 2012 post, this interactive design and marketing company in Mendham, New Jersey, had just finished renovating their office space with our Outback Gooseneck Lights and Outback Pendants. Located in the Thomas Wolfe House, the office is in the Mendham Historic Business District and looks very much as it did in the 1930s when barn lights were first being manufactured. Today, Nickelfish has expanded their operations into the building next door, explains Kelly Mills, office manager for Nickelfish.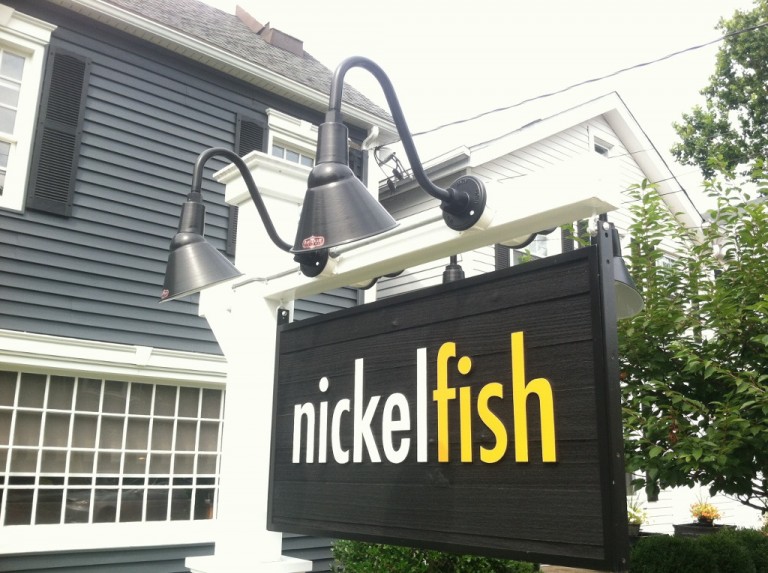 "We now have two buildings side by side and we have brand new signs out front of both buildings for uniformity," Kelly says. To be visible at night, these signs needed some lighting so the group turned once again to Barn Light Electric for a stylish, American-made fixture — the 8″ Frontier Angle Shade in Black with a G26 gooseneck arm.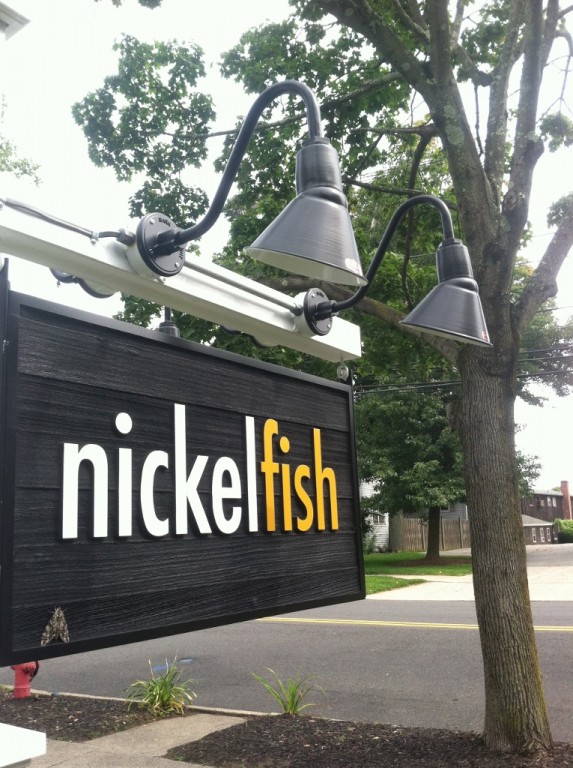 "We chose the black angle shade fixture because it doesn't detract from the sign itself, and it matches the black sandblasted signs," Kelly says. "The angled lights also help provide just the right amount of glow we need at night time."
The Frontier Angle Shade is a highly versatile light coming in four shade sizes from 8″ up to 14″ and a range of powder coat finish colors designed to withstand the elements. Customizing options range from different gooseneck arm styles and finishes to vintage touches like a wire cage or cast guard and glass. Hand spun from commercial grade materials, the Frontier Angle Shade is an excellent choice for commercial lighting needs such as hostess stands and menu display boards, or for highlighting signage and logos. And while the Nickelfish buildings below were quite stunning before, the addition of the sign lighting provides the perfect finishing touch!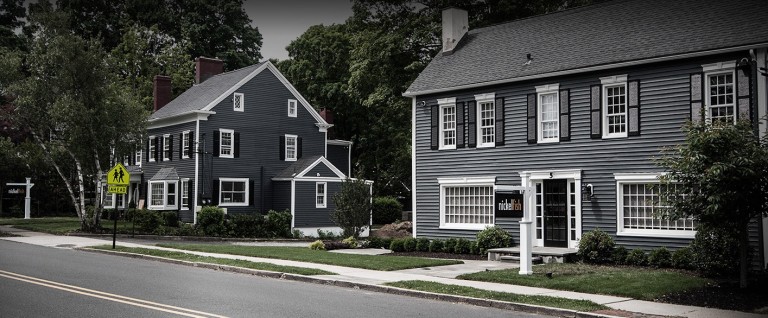 "The fixtures work perfectly plus we have goosenecks throughout both buildings," Kelly notes. "We definitely like the sleekness of the style."
Photos courtesy of Nickelfish