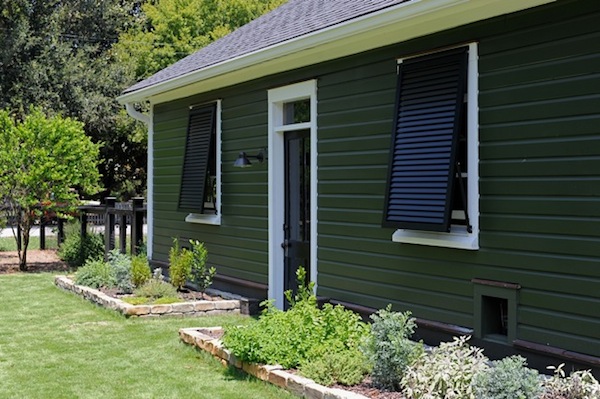 Featured Customer | A Coastal South Carolina Home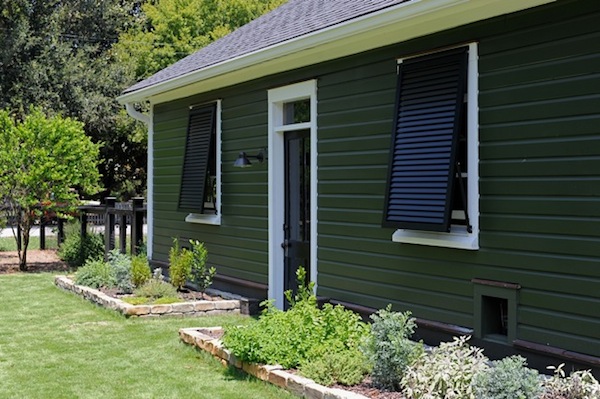 South Carolina was once covered in oversized antebellum plantation homes, where barns and farms were abundant – some of these characteristics are still seen throughout the Palmetto State today. Mount Pleasant, South Carolina is a short distance from the Charleston Harbor, so there's no denying that rustic architecture has met up with coastal influences throughout the surrounding homes.

Our featured customer today happens to hail from the coastal city of Mount Pleasant and is lucky enough to have their own beautiful, rustic home. Unusual forest green siding contrasts wonderfully with the white trim work and black door and shutter accents. All of the above is set off by lush green landscaping, reminiscent of the rolling green hills that South Carolina is known for.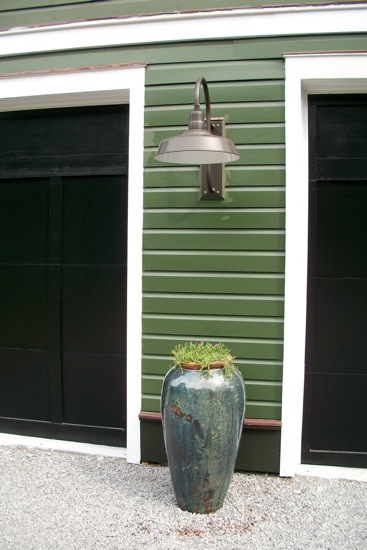 Naturally the homeowner needed beautiful outdoor lighting to truly set off the exterior of the home. Next to the side door, they mounted a Barn Light Range Sconce (shown in the above photo). Our Range Sconce is ideal for essentially any type of architecture; depending on your finish choice, it can switch from an art deco light one moment, to a country style barn lamp the next. Here, you'll notice how the black finish on the outdoor wall lamp coordinates with the shutters and door. The top quality craftsmanship of the Range Sconce makes it stand out amongst others found within big box stores today.
Nestled in between the barn style garage doors is a large gooseneck barn light, otherwise known as our Hitchen Post Warehouse Shade. Measuring in with an 18" shade diameter, it becomes ideal for those looking to illuminate large, outdoor areas or even for those needing commercial outdoor lighting. Placed as a spotlight onto a decorative vase below, the Hitchen Post is just like the older style of lights found throughout the state years ago and truly brings out that nostalgic, historic look.