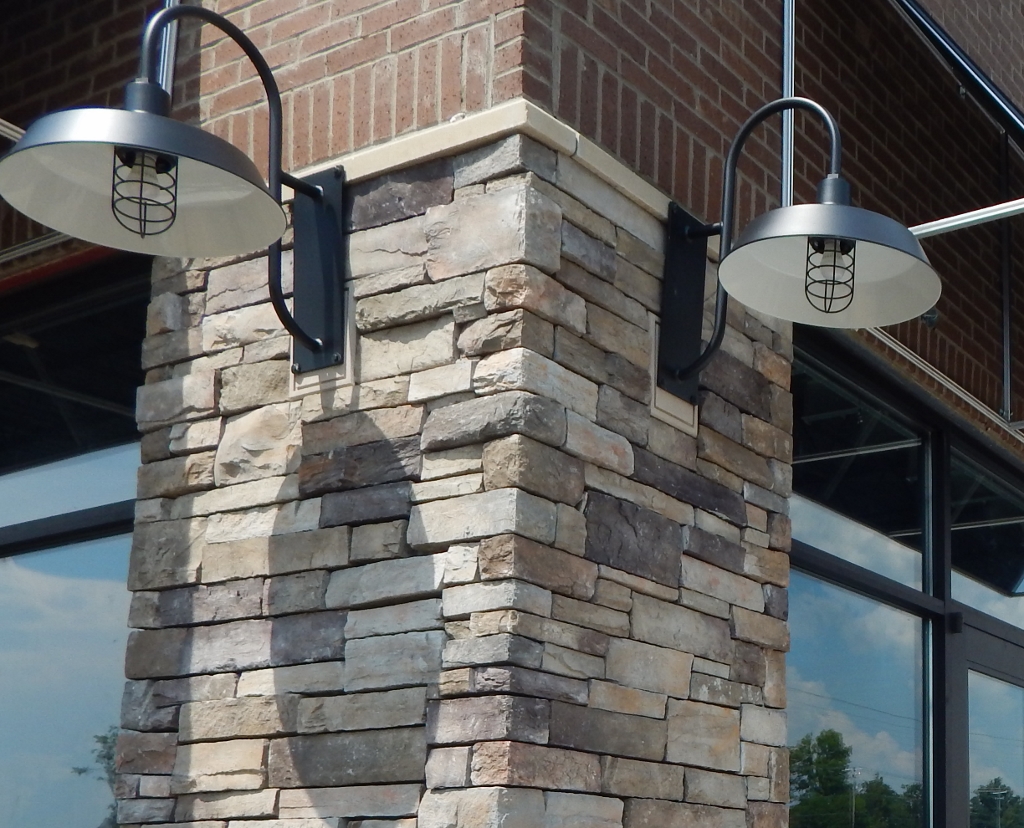 Barn Lights Honor History of Legendary Horse Farm
The rich history of Kennesaw Farms in Gallatin, Tennessee, dates back to the mid-1800s when, according to legend, A.C. Franklin won the farm on a Mississippi River gambling boat. Throughout the years, the site stood witness to the Civil War, changes in owners, and thrived as a prestigious thoroughbred horse farm.
Today, the area is thriving still with beautiful home sites, a commercial district, and an office park. One of the newest buildings in the retail arena is The Shoppes at Kennesaw Farms. We spoke with Krissy Bodnovich, with Southeastern Commercial Properties, about the new space.
"This is a brand new, 12,000-square-foot building," Krissy says. "When our developers bought the land, they wanted to carry the rich tradition and equestrian history throughout the entire Kennesaw Farms community."
As the design team started considering lighting for the new building, they sought fixtures that would fit with the feel of Kennesaw Farms. Barn lights seemed a natural choice.
"Look and style was important to us," Krissy notes, "We wanted something that would stand out against our light-colored building. We were going for a bold look." The team selected the Original™ Warehouse Gooseneck Light to grace the stacked-stone façade. These outdoor barn lights are customized with generous 20″ shades, a Textured Black finish, and a rugged G19 gooseneck arm. The bulbs are protected by a matching Black wire guard.
"These gooseneck lights helped us to achieve the bold look we wanted," Krissy adds, "and the wire guards added a unique touch. The little details make a huge difference."
Southeastern Commercial Properties is a return customer to Barn Light Electric as they used the Original™ Warehouse Gooseneck Lights on other buildings in the development. These lights also feature a 20″ shade and a Textured Black finish, but are supported by G22 gooseneck arms.
"These lights look great on our buildings!" Krissy says. "They fit our theme well and tie the buildings in with the rest of the community. They stand out!"
Photos courtesy of Paula W. Pomath Photography and Southeastern Commercial Properties