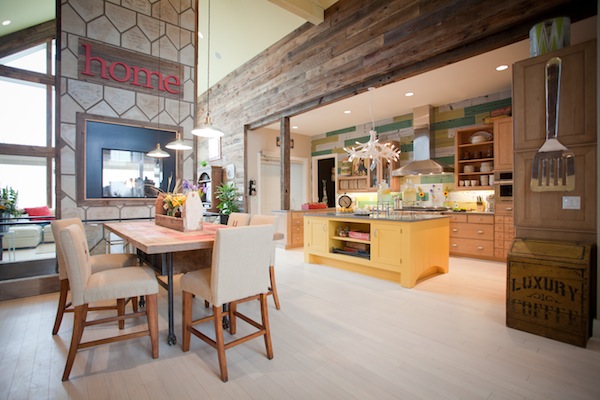 Extreme Makeover Home Edition | Hall Family Dining Room Lighting
When you think about Extreme Makeover Home Edition, what comes to mind? It's probably big, bold or beautiful homes completely decked out and customized for the week's featured family. The Hall's story is a heartwarming one; an extremely athletic family led by a father who became paralyzed in a tragic car accident. The design team created spaces in the home for each of the kids as well as Carl and his wife, Stacey.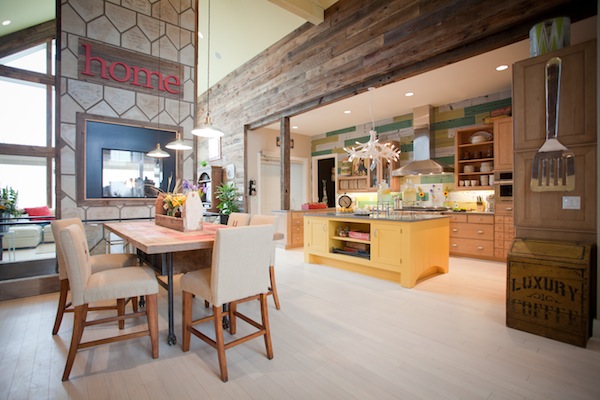 While each person has their own special spot, it was also important to have a room that acts as a gathering place. Sure, there are batting cages in the backyard with a large overlooking patio for Carl or the giant indoor basketball court, but the design team also chose to make the dining room an area where the Halls can kick back and reflect on the day as a family.
Just like the rest of the home, it was important to make the home handicap accessible. The table is high enough for Carl to sit at comfortably in his wheelchair and wide doorways make it easy for him to maneuver. The EMHE team is very detail oriented and didn't stray away from the industrial farmhouse design scheme when it came to this area.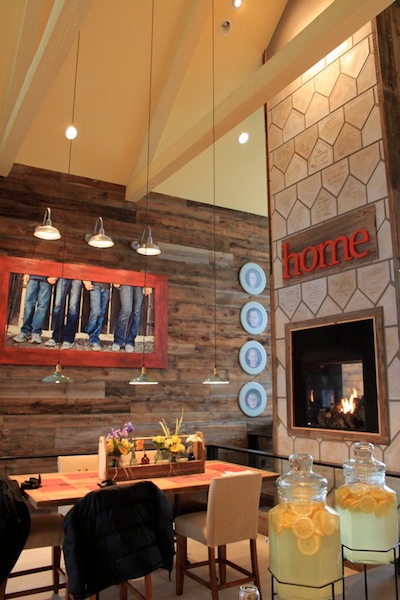 Over the dining table area are three of our rustic lighting fixtures – otherwise known as the Ivanhoe® Sinclair Porcelain Pendant. These unique enamel lights have a traditional design, but in a fun and vibrant finish like Jadite Green, the Sinclair transforms into the perfect pendant lamp for a rustic room.
Also in the dining room are three warehouse gooseneck lights that highlight an artsy photo of the kid's legs and their hands intertwined. The Artesia Warehouse Shade is one of our bestselling gooseneck lights, with a flexible look for use throughout your home.
Photos Courtesy of Extreme Makeover Home Edition