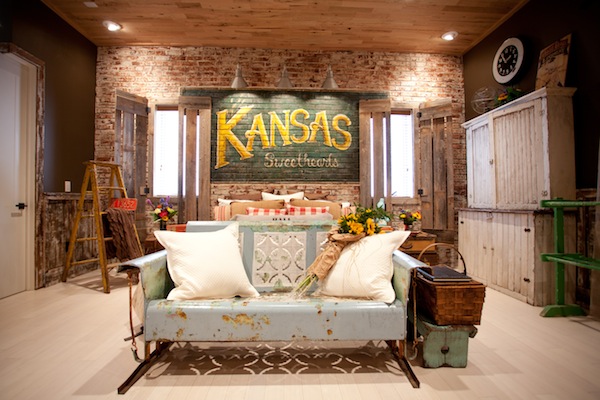 Extreme Makeover | Hall Family Master Bedroom Lighting
By now you're probably familiar with the work that the Extreme Makeover Home Edition team has done for deserving families. The Hall family is an all American family from Kansas and was one of the lucky families that have received help from the EMHE team. Carl Hall, patriarch of the family and former baseball star, was seriously injured in a car accident that left him paralyzed from the neck down.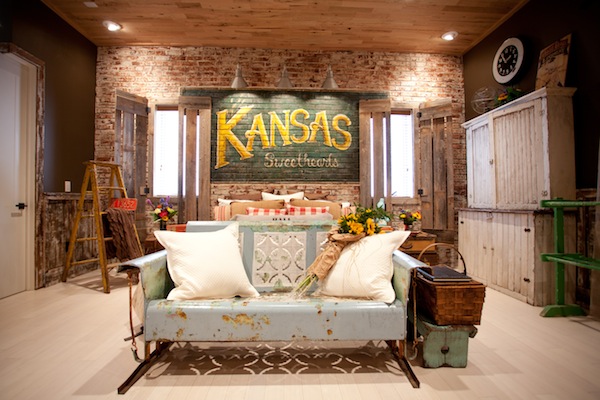 The EMHE team of builders and designers built a beautiful ranch home for the family, topped off with rustic and farmhouse décor from the inside out. The Hall's new home has been equipped with an indoor basketball court and outdoor batting cages too – complete with technology for Carl to play and interact with his kids. While this is definitely a welcome addition to the handicap accessible home, the two lucky parents still needed a retreat to call their own.
Keeping with the country atmosphere of the home, the design team put together the master bedroom that farmhouse style fanatics can only dream of. As you can see, the team went all out when designing this space – filling it with antiques and even Carl's old baseball memorabilia.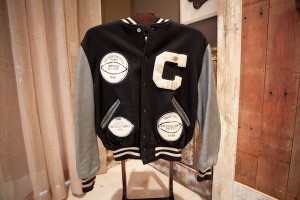 Over the bed is a huge mural reading, "Kansas Sweethearts" – and it's the perfect term to describe the young couple. Highlighting the sign are three of our gooseneck sign lights. The All Weather Gooseneck Angle Shade was the perfect choice for playing up the sign. Thankfully, the EMHE team chose a neutral galvanized finish for each light, careful not to stray from the classic country décor.
Opposite of the mural are two large sliding barn doors. What lays behind the doors are precious memories that the couple has shared together: Carl's days of playing baseball and even the couple's wedding photos. They gather around a touching message from Carl to his wife. On either side of this featured wall, you'll find our Ivanhoe® Sinclair Porcelain Pendant lamps. Not only are the Sinclair pendants a rustic necessity, they are about as American as apple pie. That's right, just when you thought finding affordable American lighting was an impossible task, our line of enamel lighting is low in price, but big on style!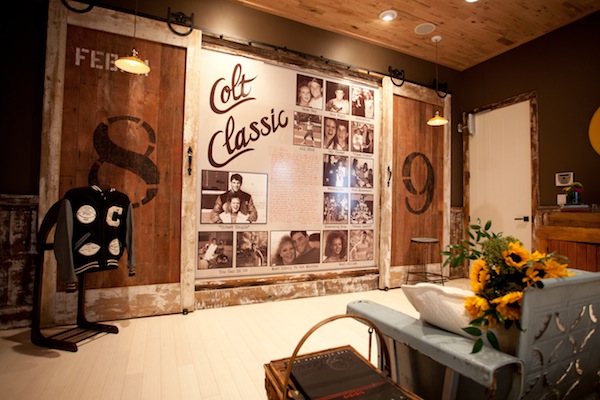 Photos Courtesy of Extreme Makeover Home Edition