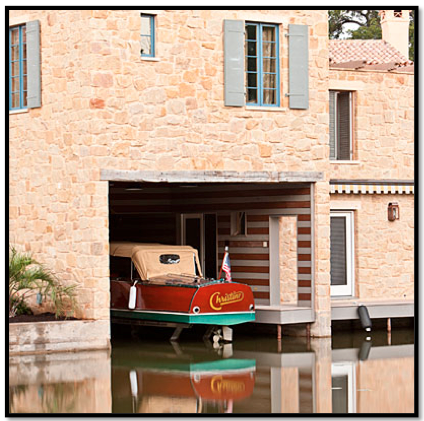 Southern Living | Texas Idea House 2011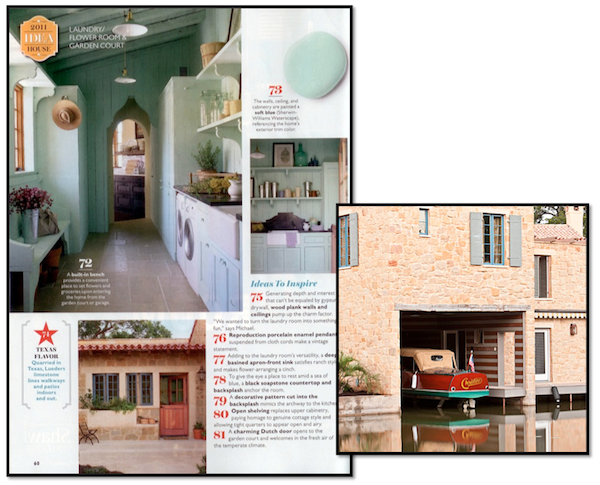 You're surely familiar with the popular magazine, Southern Living, right? It's chock full of anything a homeowner could want: design ideas, sweet treat recipes and home and garden tips. The September 2011 issue of Southern Living isn't lacking any of the above items, in fact, gracing the front cover is an apple Bundt cake that draws you in from page one.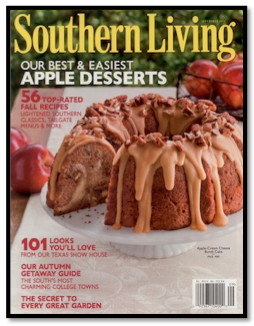 It may be that delicious dessert that initially draws you in, but once you dig deeper into the September issue, the 2011 Texas Idea House in the Escondido community of Horseshoe Bay might also catch your eye. The home looks like it was taken straight from the Mediterranean – with the timeless European architecture paired with multiple courtyards and terraces. The Texas Idea House definitely makes the most out of elegant indoor and outdoor living!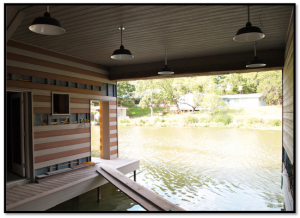 One of the most striking features of the home's exterior is the boat garage. Built below the guesthouse is a drive-in boat dock, reminiscent of the docks seen in Venice. Inside the garage are horizontal plank walls mimicking two toned stripes, with 6 of our stem mount warehouse pendant lights illuminating the space. The pendants, better known as the Benjamin® Bomber, are ideal for large outdoor areas like this. It's large in diameter, measuring in at 17 inches. This allows for light to be reflected downwards onto the walkway and water, giving an even spread of light all over the dock. Not only does it project a great amount of light, its cobalt blue enamel finish is a beautiful waterfront accent against the Mediterranean exterior.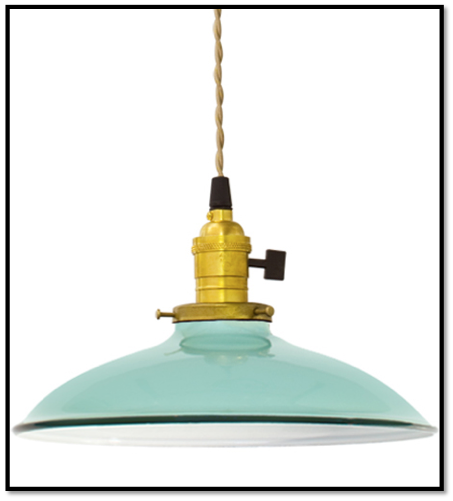 Connecting the kitchen with the garden court is a mudroom unlike any other. Southern Living refers to this space as the laundry and flower room, complete with a washer, dryer, and a gorgeous farmhouse sink. While the exterior of the home has a European look, the laundry and flower room definitely reminds us a bit of an industrial farmhouse. We could attribute that to the plank walls or oversized jars, but check out those pendants above. In a coordinating Jadite green finish, the Ivanhoe® Sinclair Industrial Porcelain Pendant has an undeniable rustic, farmhouse look. Complete with a brass socket, cotton twist cord and a vintage Edison bulb, these reproduction porcelain enamel pendants could easily be mistaken for old world vintage pendants of the past!
Photos Courtesy of Southern Living