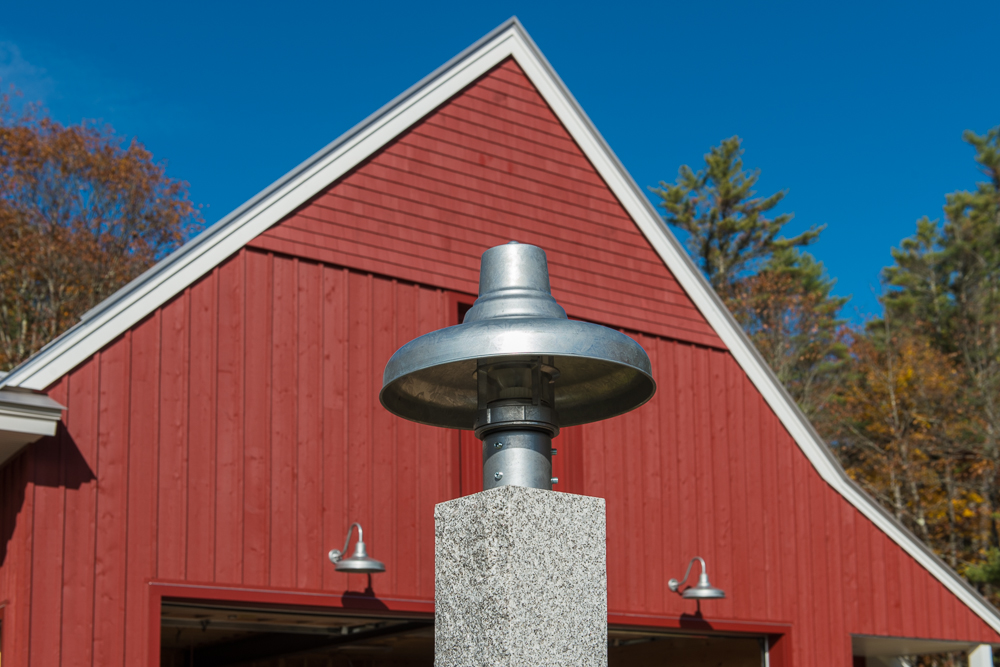 Exterior Lighting Chases Away Autumn Shadows, Adds Appeal
The school bell has rung, theme parks are quiet, and the Labor Day picnic is a fading memory. The autumnal equinox must be right around the corner. Fall is a great time to think about your exterior lighting. Nightfall may come earlier but the weather is still great for outdoor activities and meals. There's no reason to retreat to the dining room when the back porch is still so inviting. Plus there are still fireflies out there waiting to be chased!
When considering your exterior lighting, you quickly realize that your outdoor lights must perform several functions. Safety is a major concern of course. Well-placed lights not only deter those with malfeasance on the mind, but they help with all of those after-dark meanderings such as taking out the trash, walking the dog one last time, and retrieving the last wiffle ball left on the lawn.
But in addition to being functional, your lighting can make a statement and add value and character to your home. Quality lighting is an important design element and deserves more than a quick walk through the big box store to grab whatever came over on the last boat. After all, the lights are one of the first things people see when they drive up, especially at night, and they offer the first warm, welcoming glow to your home.
Take a look at your driveway and parking area first. Could it be a bit brighter without spilling too much harsh light to the area? Adding a decorative touch to this driveway is the Union Industrial Guard Post Mount Light. This guard-and-glass fixture features a 14″ shade with a Galvanized finish and clear glass.  Thanks to the RLM-inspired warehouse shade, the light is focused downward onto the drive and walkway without causing a lot of glare.
Now consider your entryway. If you're lucky enough to have a front porch like this beauty, you can think about pendant lighting to brighten up the space. This Seaside Pendant Light brings the nostalgic look of old gas station lights to the space, and the finish complements the porch's dark green door and shutters perfectly.
Our friend John Colaneri, from HGTV's Cousins Undercover chose energy-saving LED lights for his patio. John opted for the classic Original™ Stem Mount LED Pendant in a generous 24″ shade with a Black finish. John wanted "a fixture that made a statement and also illuminate the area with beautiful light" and with his hand-crafted, American-made LEDs, John will have beautiful light for years to come!