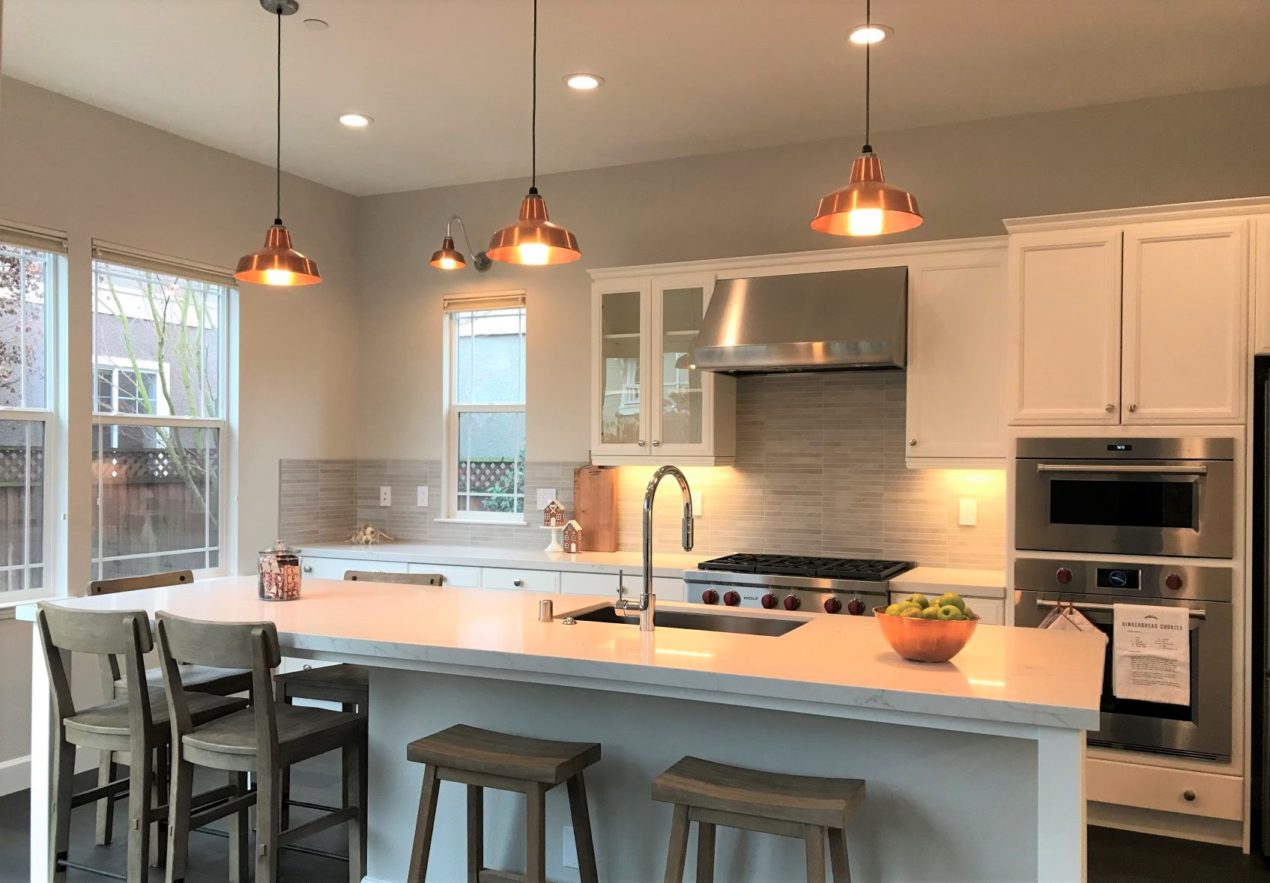 Copper LED Lighting | Where Vintage and Modern Collide
Company slogans say a lot about a brand. Everyone knows that Wheaties is the Breakfast of Champions. That Visa is Everywhere You Want to Be. And who could forget the challenge, Betcha Can't Eat Just One, from the Lays corporation.
Here at Barn Light Electric we take our slogan — Where Vintage and Modern Collide — to heart. While our business was born from our love of vintage fixtures, we have grown to become one of America's leading manufacturers of easy-to-customize industrial and barn-style lighting. We have created a wide range of options so that both residential and commercial customers can easily create a light fixture that perfectly complements their home or business.
Our new LED Lighting Collection epitomizes the merging of vintage styling and modern technology. By combining the timeless look of copper with the very latest in LED technology, you can create a classic pendant, sconce, or gooseneck light that is both energy efficient and environmentally friendly.
All of our copper shades start as a flat disk of raw copper which is hand spun by our dedicated team of metal spinners. A wide range of shade styles are available in our copper line including the popular Original™ Warehouse Shade, the more modern, shallow look of the Aero Shade, and the fun and flirty Seaside Radial Wave Shade.
The copper's rich, natural hue complements a wide variety of colors and can stand alone as a statement or blend well with other pieces. Making copper even more desirable is the addition of an LED light source that saves both time and money in energy and maintenance costs for years to come.
"The LED light is one of today's most energy-efficient and rapidly-developing lighting technologies," says Josh Aurigemma, Barn Light Electric's LED Lighting Developer. "Quality LEDs last longer, are more durable, and offer comparable or better light quality than other types of lighting." While LED bulbs can be purchased over the counter for existing light fixtures, these bulbs are limited in lifetime and lumen output. By integrating the LEDs into the fixture, we can ensure a minimum of 50,000 hours of light and higher lumen output.
LED lights are more environmentally friendly as they contain no mercury and are easier to dispose of than CFL or incandescent bulbs. And since LED lights are directional, there is less light spill with outdoor fixtures. Customize your new copper LED light with shade size, lumens and lens options to create a classic light that will stand the test of time in your space!