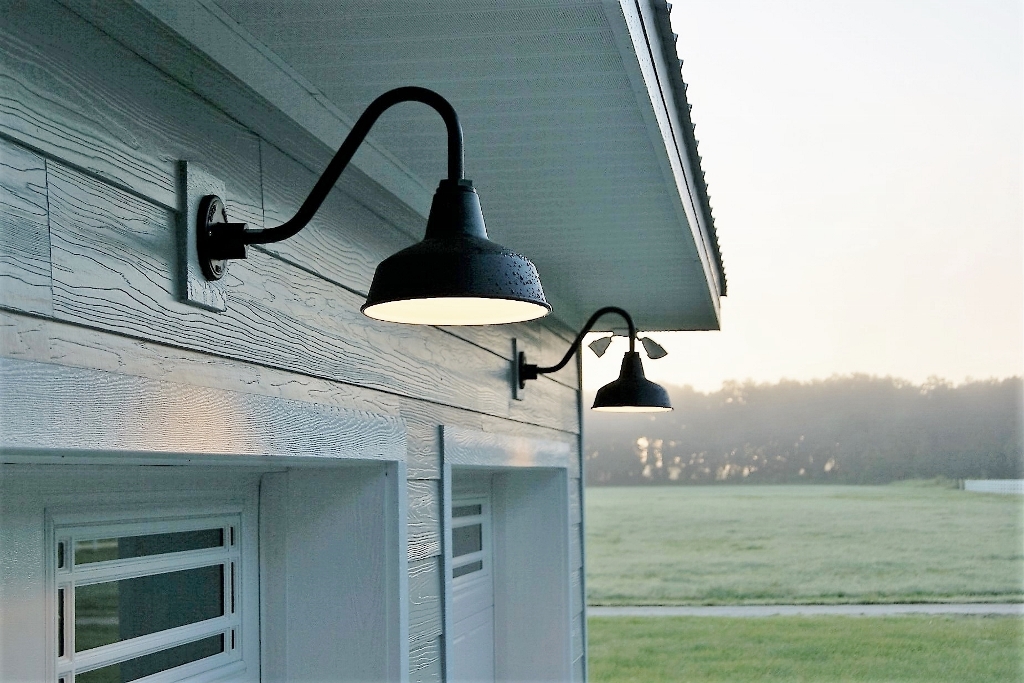 Exterior Barn Lights Offer Stylish, Dark-Sky Friendly Alternative
In his search for exterior barn lights for his new home, Ernest wanted not only high quality, American-made lights, but he wanted fixtures that are dark-sky friendly to minimize nighttime glare.

"We shopped for exterior lighting for quite awhile," Ernest says. "We wanted U.S.-made which is often difficult to find, and we wanted the light beam to be focused downward. We also wanted a slight vintage look for our Florida-style house."
Ernest's new Central Florida home features a metal roof and a light gray exterior with white trim. He chose exterior barn lights to provide downlighting and to capture the vintage style he desired. For the garage, he chose the Ashland Gooseneck Light to highlight the double doors.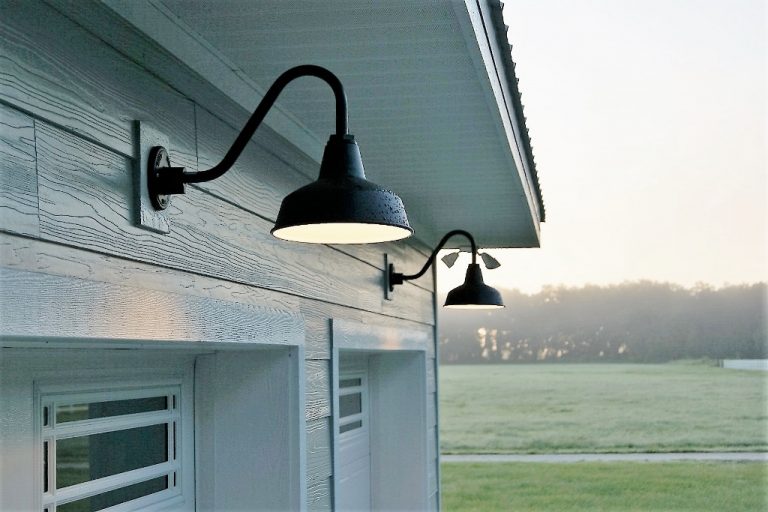 Ernest customized these American-made gooseneck lights with 10″ shades, a Textured Black finish, and a matching black G26 gooseneck arm.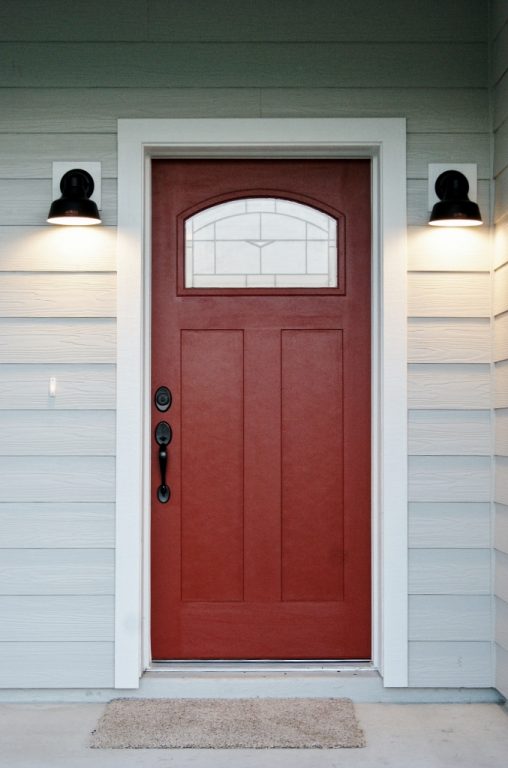 For the front door, the compact Bowie Wall Sconce provides a nice contrast against the light gray siding. These handcrafted wall lights are customized with 8″ shades and the same Textured Black finish shown on the garage lights. For a side door, Ernest chose a 6″ version of the same fixture.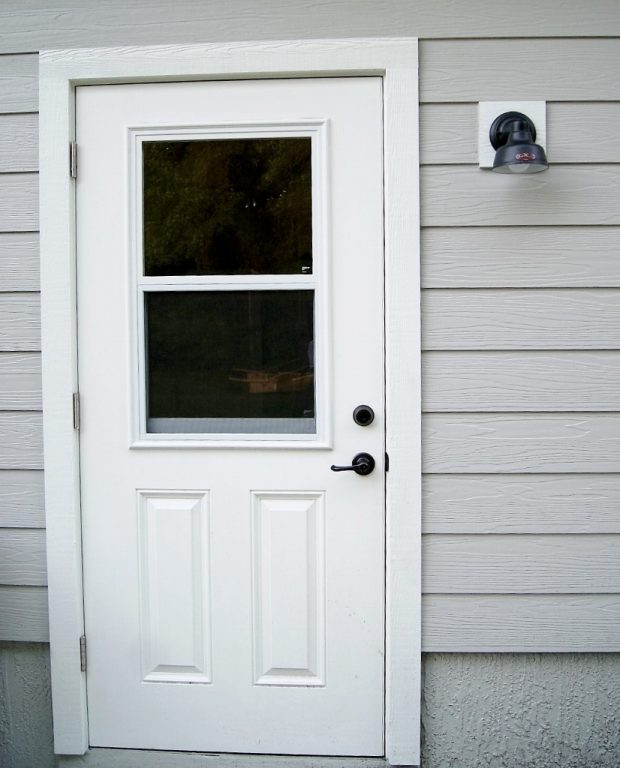 "The lamp styles complement each other and complement our interior and exterior styles," Ernest explains. "The black was chosen to contrast with the wall color and as a means to accentuate the light fixtures too."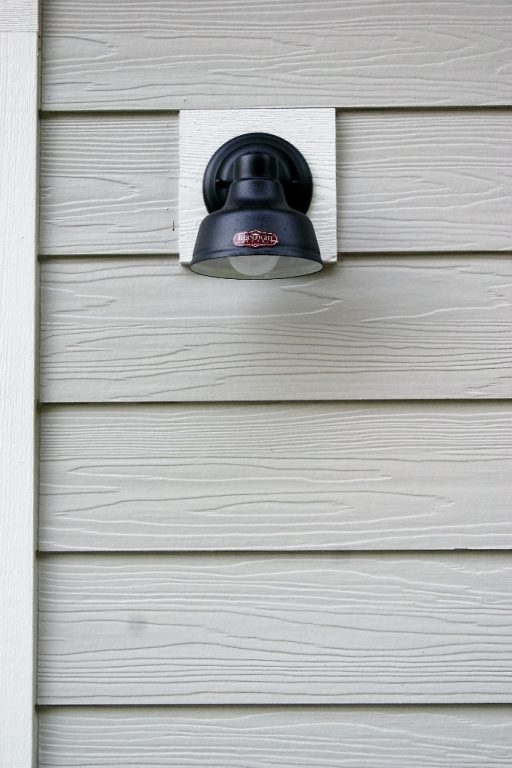 All of these exterior barn lights are crafted from commercial grade materials in our Florida manufacturing facility. Customizing options, including finish color, gooseneck arm style, and other add-ons like cast guard and glass, offer truly custom fixtures designed to complement any home style.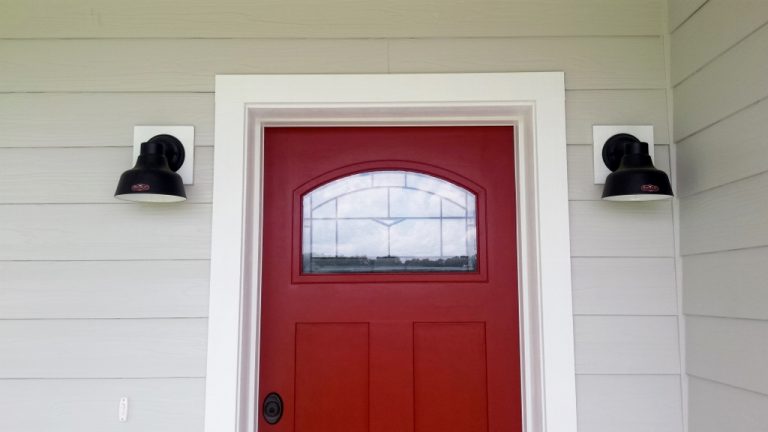 Ernest found Barn Light Electric thanks to his contractor who suggested he take a look at the barn lights manufactured right here in the state.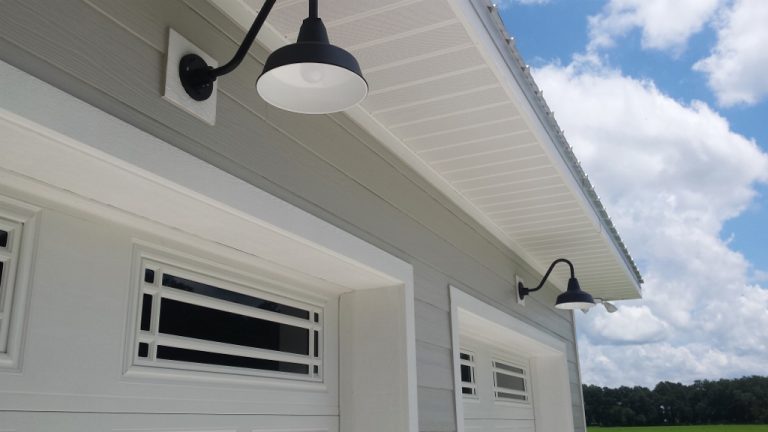 "We shopped online and decided very quickly that Barn Light Electric had what we wanted," he notes. "The lamps provide illumination that doesn't glare outwards and provide comfortable visibility for the walk areas. Because of the downward focus of the light, the lamps enhance, rather than detract, from our home's style."
Photos courtesy of the homeowner