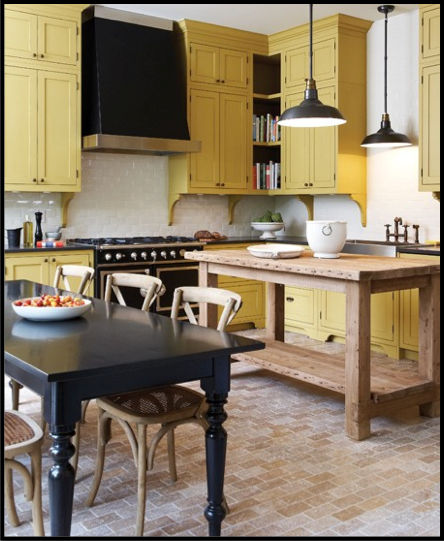 Enameled Barn Pendants to Balance Out Bright Kitchens
When selecting finishes for your kitchen, you may be concentrating on the old design rule where all of your finishes must match. Well, my friend, the times have changed and it's officially acceptable to incorporate different finishes and textures all throughout your home! It adds plenty of visual interest and when done correctly, you may end up with something like we've featured today!

This kitchen is an ideal example of the great balancing act of color; tall mustard yellow cabinetry pack a big punch in the French farmhouse style kitchen.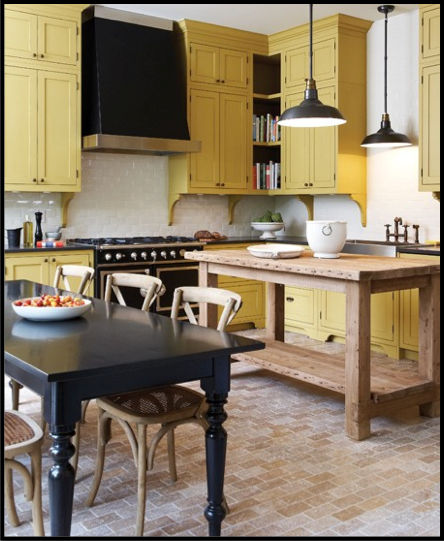 The white subway tile back splash keeps the room light and airy while a contrasting black vintage oven and range hood stand out against the previously mentioned colors. The homeowner also wisely chose black barn pendants to light key work areas such as the island and the sink.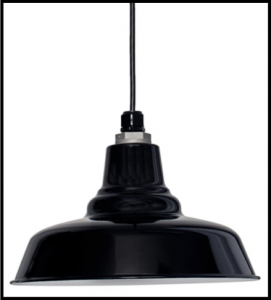 These pendant lamps are very modern yet retro in appearance – a style that is hard to achieve, but when it is done correctly, looks phenomenal! Finding the light fixture to match those criteria may seem difficult, but you've stumbled upon the right place. Our very own Ivanhoe® Union Porcelain Pendant has the same unique shape as the ceiling lights seen in the photo. It's made by incorporating a steel shade with an outer porcelain enameled coating – leaving it rich in color yet rugged in construction.
Like the Union, the beauty of enameled barn lights is that they retain their striking finish for years and years. If used outdoors, they easily resist the effects of sunlight and everyday weather conditions; simply wipe down the shade with a damp cloth when it gets dirty and it will instantly return to its brand new appearance. The same goes if they're used indoors too, they can easily be dusted or wiped off so their striking appearance makes an immediate impact on your room's design.
Top Photo Courtesy of Birch and Lily