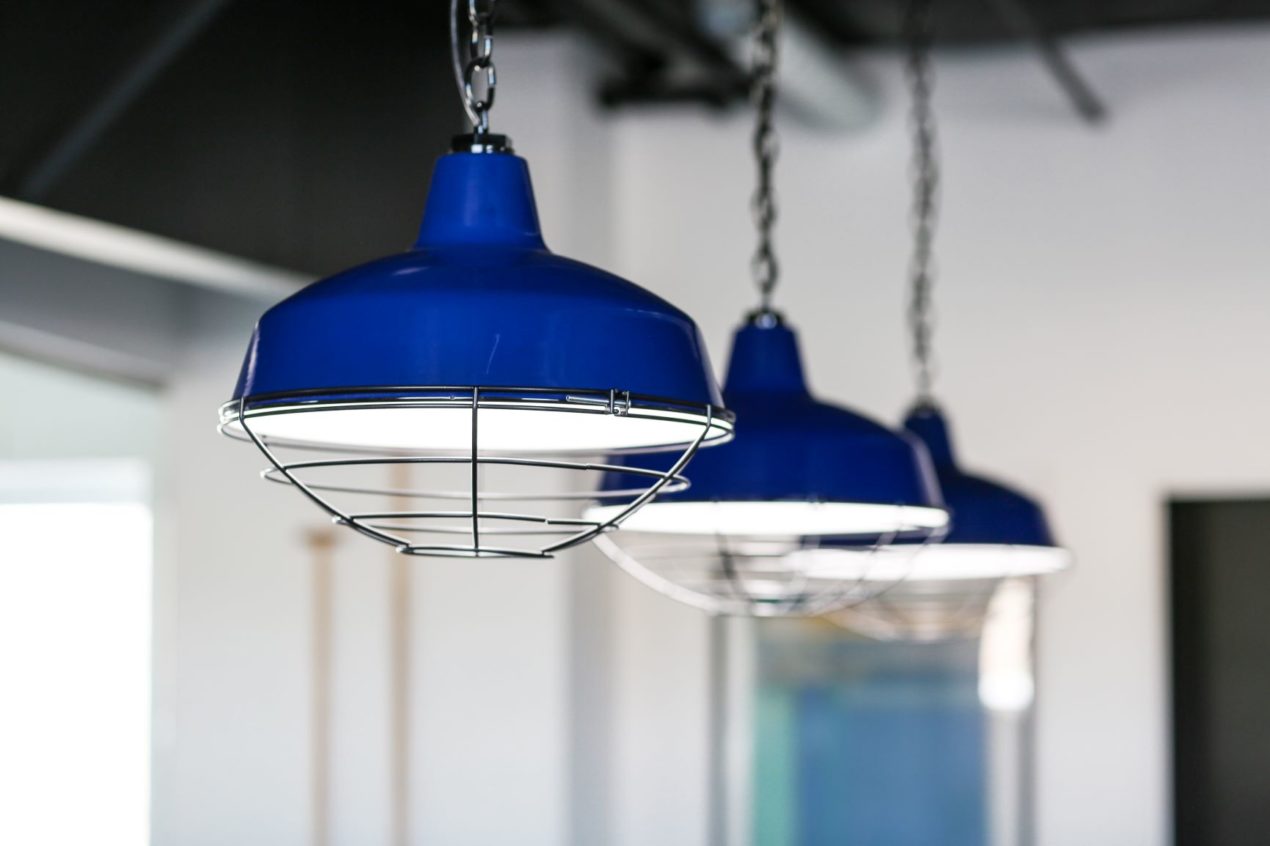 Don't Be Blue! Embracing Pantone's Color of the Year
The highly anticipated announcement of Pantone's 2020 Color of the Year has been released.
Drumroll please…..
It's Classic Blue — a timeless hue that is both elegant and peaceful. This calm color is often chosen for bedrooms, living rooms, and other spaces where we relax.
The Barn Light Electric palette of blues, available in both powder coat and porcelain enamel, ranges from rich Navy to delicate Delphite. These colors help create lighting that stands out as a focal point or stars in a supporting role to complement other decor.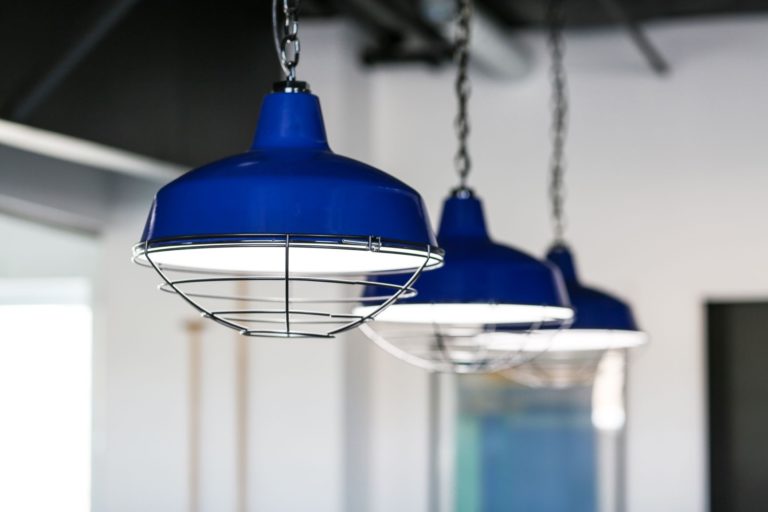 When you choose to customize your handcrafted lighting with a porcelain enamel finish, two shades of blue are available — Cobalt Blue (above) and Delphite (below).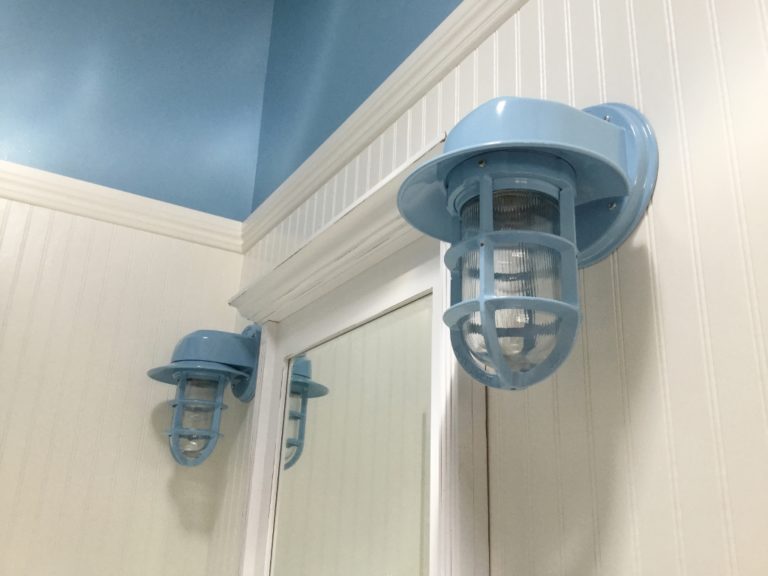 Both finishes boast the high-gloss shine indicative of porcelain enamel which will never fade. Porcelain enamel is perfect for indoors or out and is particularly suited for commercial applications thanks to the durable finish and low maintenance.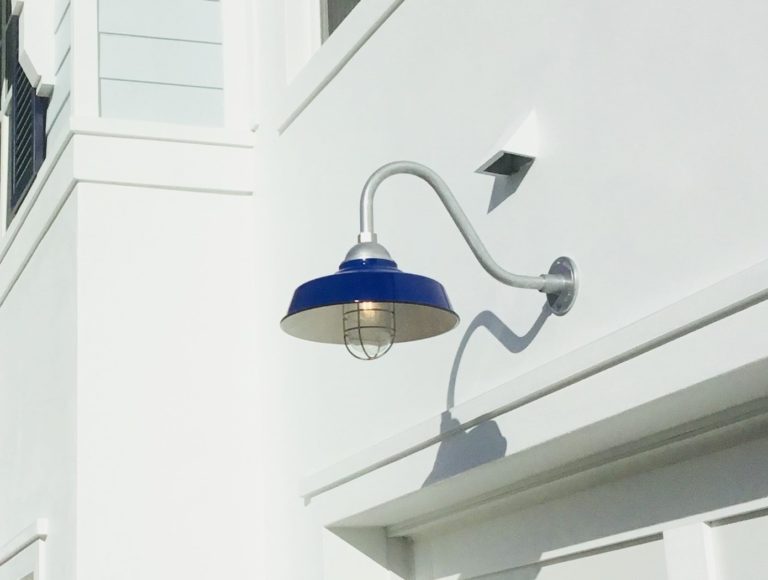 That never-fade finish is especially valued in places like the Florida Keys where we enjoy sunshine almost every day of the year. This Rochester Vintage Industrial Gooseneck Light is customized with a brilliant, Cobalt Blue porcelain enamel finish. A mild soap-and-water wash will keep this gooseneck light looking new for years to come.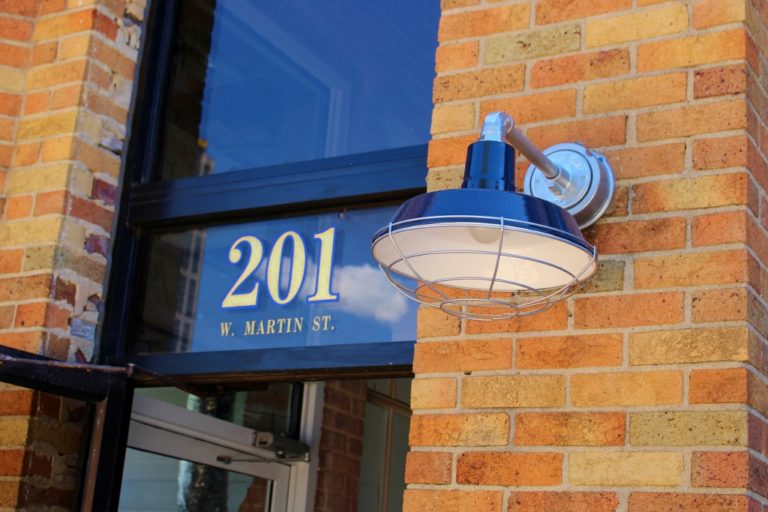 In our powder coat palette of colors, Navy and Royal Blue bring a splash of sea and sky to your space. The owners of Whiskey Kitchen in Raleigh, North Carolina, chose Navy fixtures to contrast the rustic brick walls of their restaurant. These lights have the added benefit of integrated LED modules which offer more than 50,000 hours of service.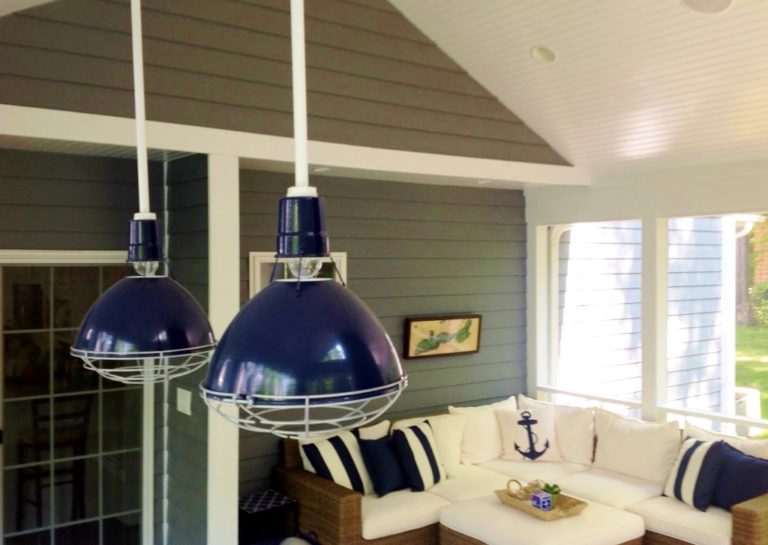 In this residential setting, two Wilcox Uplight Stem Mount Pendants bring a nautical flair to this screened porch thanks to their Navy finish and industrial wire cage option.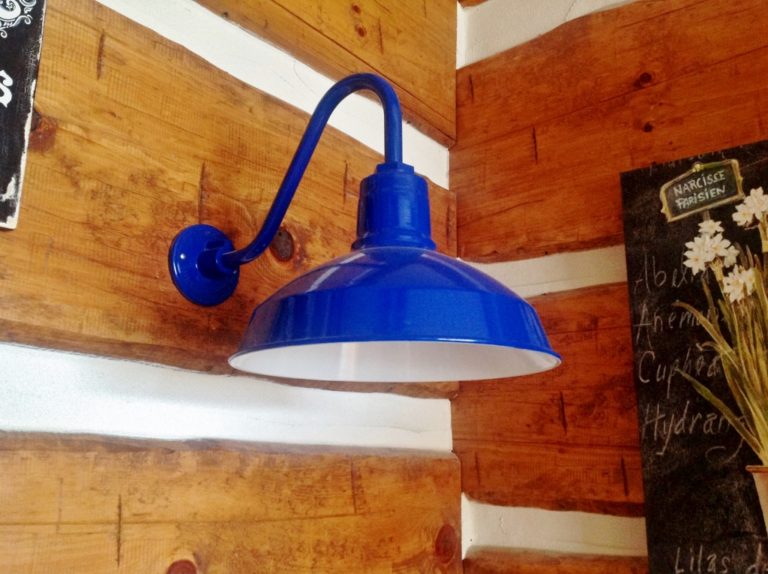 In Susanne's crafting room, she chose the Dino Gooseneck Light, customized with a vivid Royal Blue finish, to bring a pop of color to her favorite space.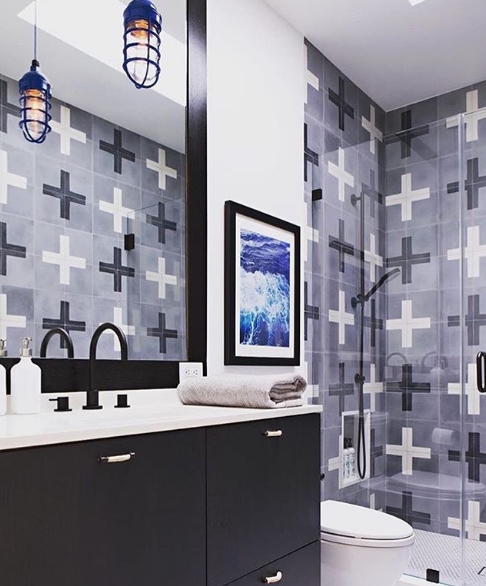 And the Royal Blue finish of our Industrial Guard Pendant Light holds its own against the bold pattern in this bathroom designed by our friends at Raili Clasen Design.
No matter which blue suits your style, every finish at Barn Light Electric is hand applied to shades spun from commercial-grade metals. Our hands-on attention to detail means your American-made lighting is crafted to last!