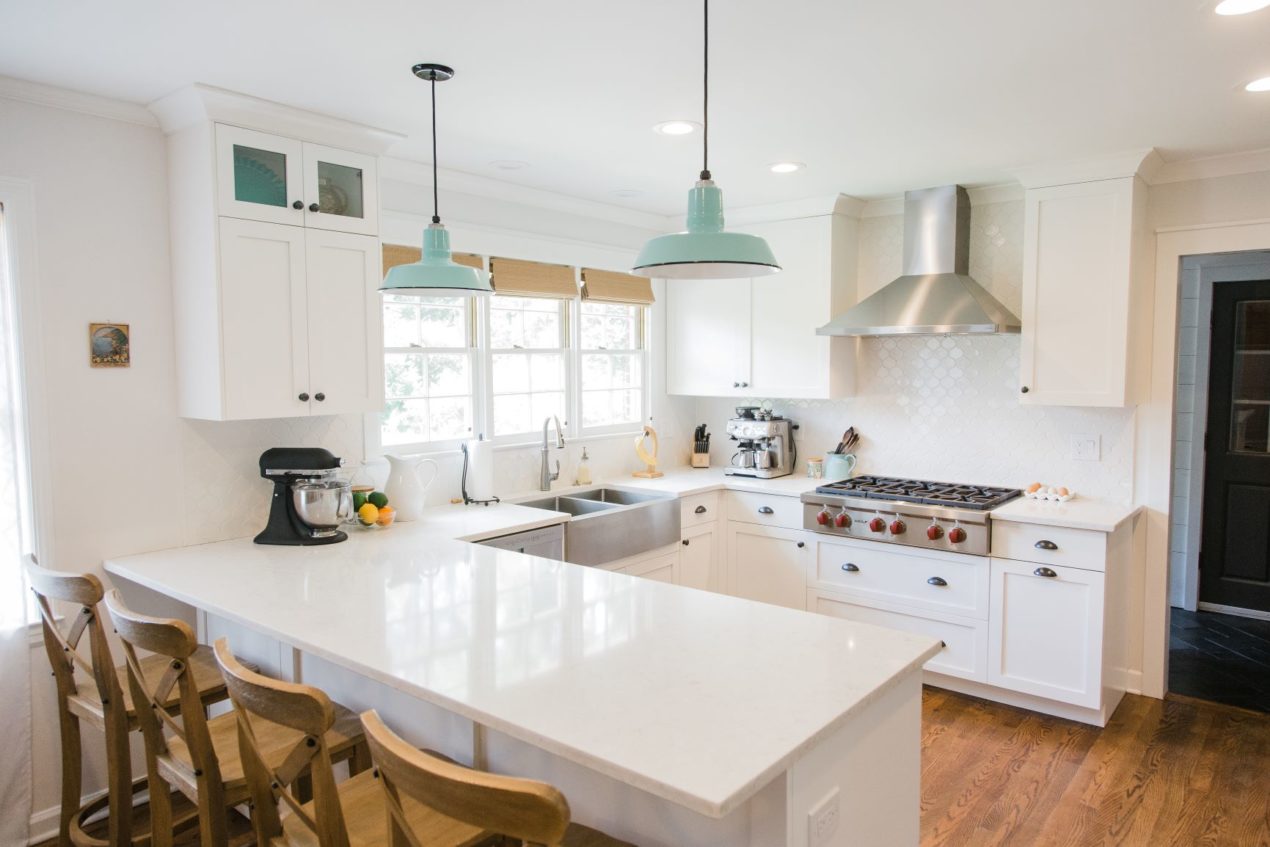 Porcelain Pendants Bring Fancy Farmhouse Vibe to Kitchen Remodel
When Melissa spotted the house for sale, located in the very neighborhood where she and her husband wanted to live, she knew right away it was her dream home.
Convincing her husband took a little longer.
"Rand could see that it was a wonderful 50-year-old brick home with great bones and had been well cared for," Melissa relates, "but it also needed a lot of updating."
After four years, the self-proclaimed project-holics had remodeled everything from the floors and the walls to the kitchen and bathrooms.
"We lived with the kitchen for a year before we decided what we wanted to achieve," she explains. "We wanted a light, airy, and functional space that would serve our family of six well." Melissa chose white cabinets, cirrus quartz counters, and a glossy arabesque-style backsplash which felt clean and classic.
"Our kitchen adjoins a family reading area where the kids do homework and play, so I wanted it to have a playful pop of color," she notes. Melissa chose the Original™ Warehouse Pendant Light to highlight her peninsula. She customized these American-made pendants with 14″ shades, a porcelain enamel Jadite finish, and standard black cords.
"I knew I wanted a barn-style pendant to keep the vibe of fancy and farmhouse," she says. "These lights are exactly what I was looking for. Jadite is not only my favorite color, but it feels like a nod to the past."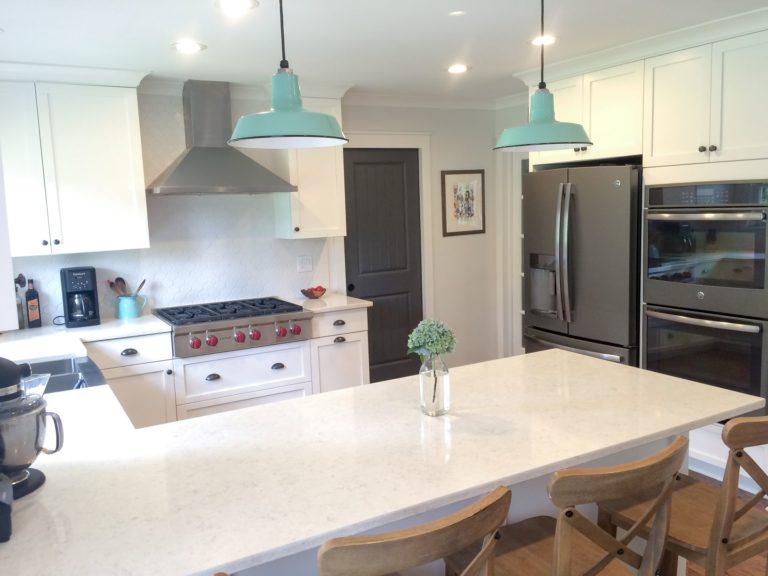 The Original™ Warehouse Pendant is handcrafted from commercial-grade metals and can be customized in dozens of ways to complement a variety of spaces. The porcelain enamel finish Melissa chose is hand-applied then baked on for a high-gloss finish that will never fade.
"In every step of the remodel, we chose what we loved, but we also tried to respect the integrity of the home," Melissa says. "I love the color and the light output of these fixtures but also the vibe they bring to our favorite room of the house."
Photos courtesy of @ourplaceinprogress