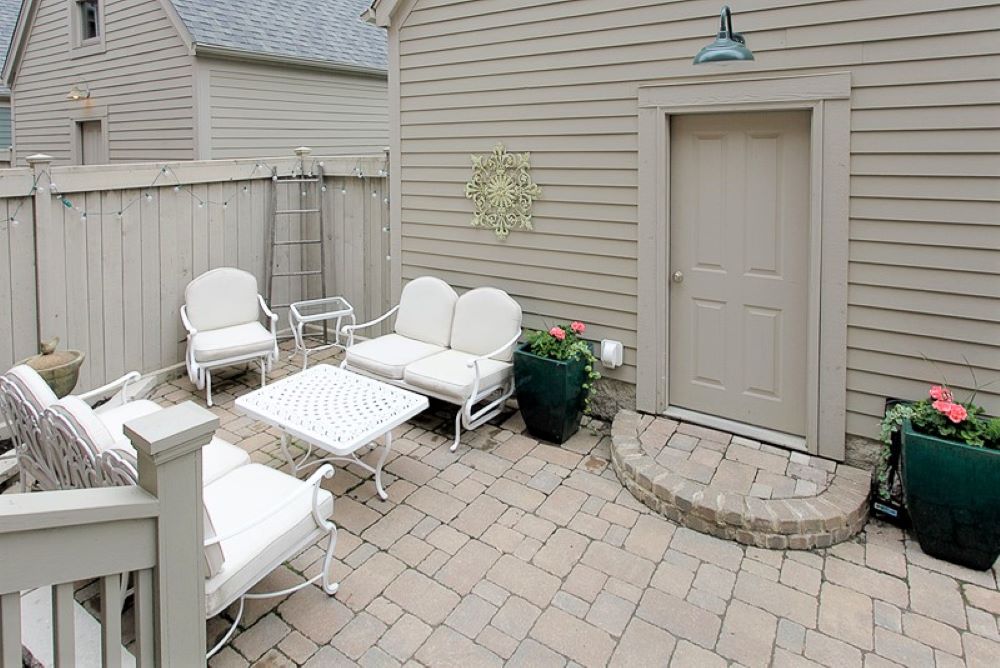 Discount Barn Lighting Adds Distinctive Character to Ohio Home
Back in September we introduced you to Emily Coleman, the grand prize winner of our Photo Contest. Emily's pictures of her charming kitchen with pink and jadite accents captivated us and a fair number of our blog readers too. Today, we take a peek around the exterior of Emily's home in Columbus, Ohio, to see how she has used classic RLM warehouse shades to give her home distinctive character.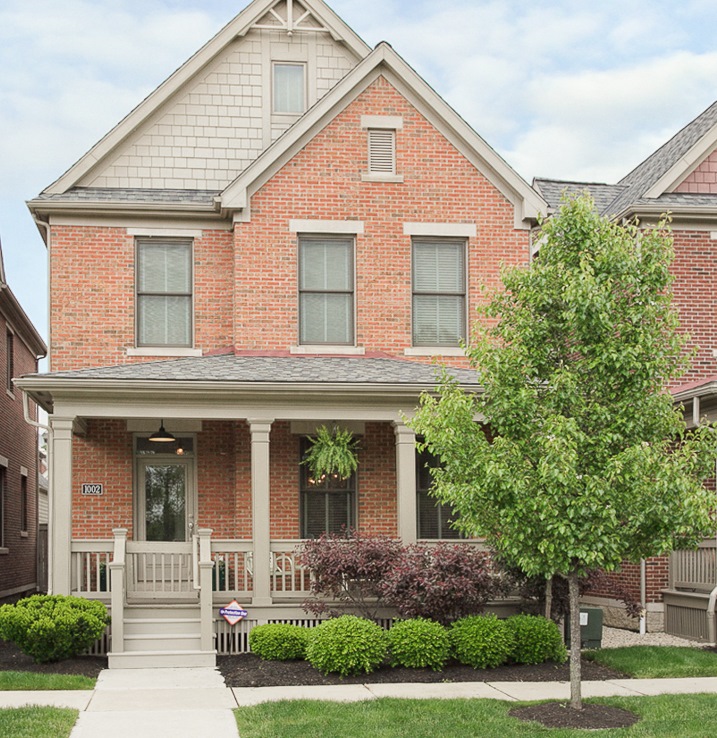 Emily started remodeling her home which, although fairly new, is located in an historic Victorian village near The Ohio State University.
"One of the first things I did was to have the exterior lights all replaced with fixtures from Barn Light Electric, " Emily says. "They made an instant statement that really had people talking!" On the front porch, Emily chose the All Weather Farm Light Stem Mount in a 15-inch size with a Dark Green finish and matching stem. This American-made warehouse shade is suitable for both indoors or out and is part of our line of Discount Barn Lighting, a great place to browse for stylish yet affordable lighting.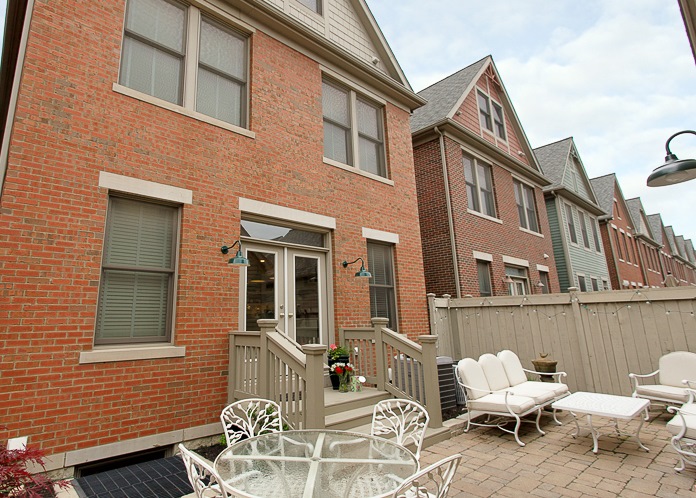 On the patio at the rear of the home, Emily stayed with the Dark Green finish on two different styles of gooseneck lights. Two All Weather Gooseneck Farm Light flank the door with their 12″ shades and G31 gooseneck arms. These goosenecks are crafted from the same quality materials as our signature goosenecks but come with a smaller price tag. We save you money by offering fewer options, but you still have several finish options to choose from so you can create a classic light that is perfect for your home.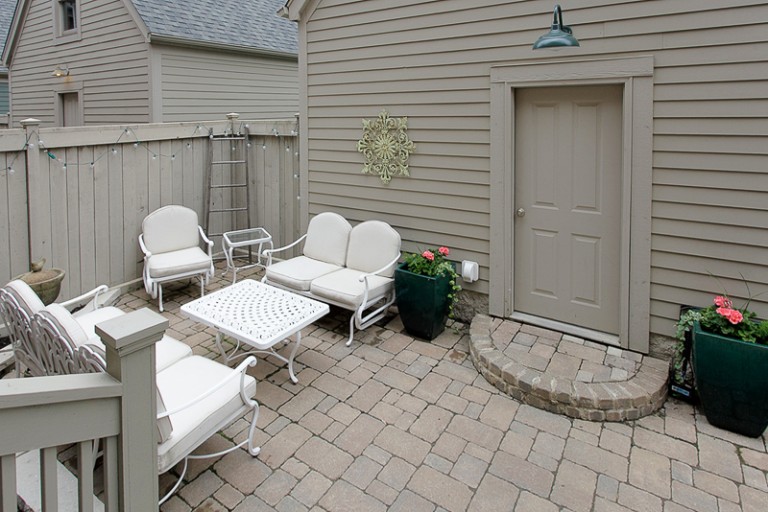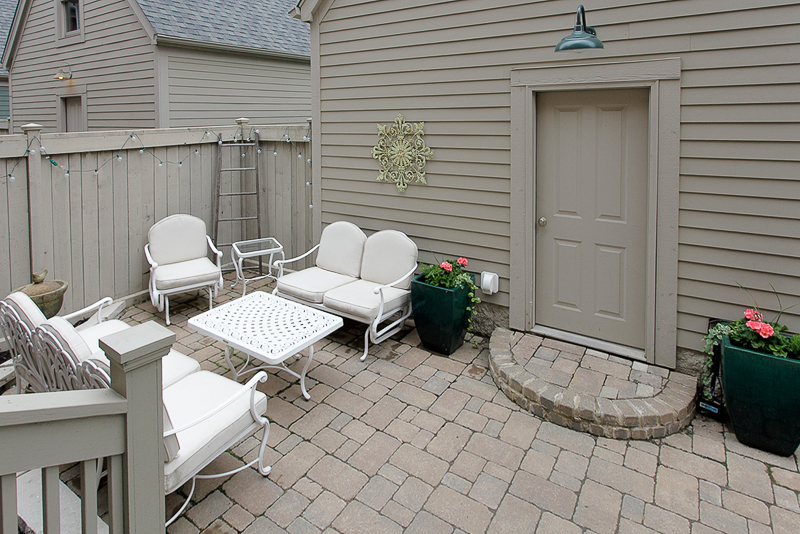 On the other side of the patio, Emily chose the 17″ All Weather Gooseneck Farm Light in Dark Green with a 22″ arm to provide plenty of projection from the wall. With Emily's touch, this patio looks like the perfect place to sit and enjoy a sunny fall afternoon! And be sure to check out the November issue of Coastal Living magazine where Emily's kitchen will be featured in a Barn Light Electric ad!
Photos courtesy of the homeowner