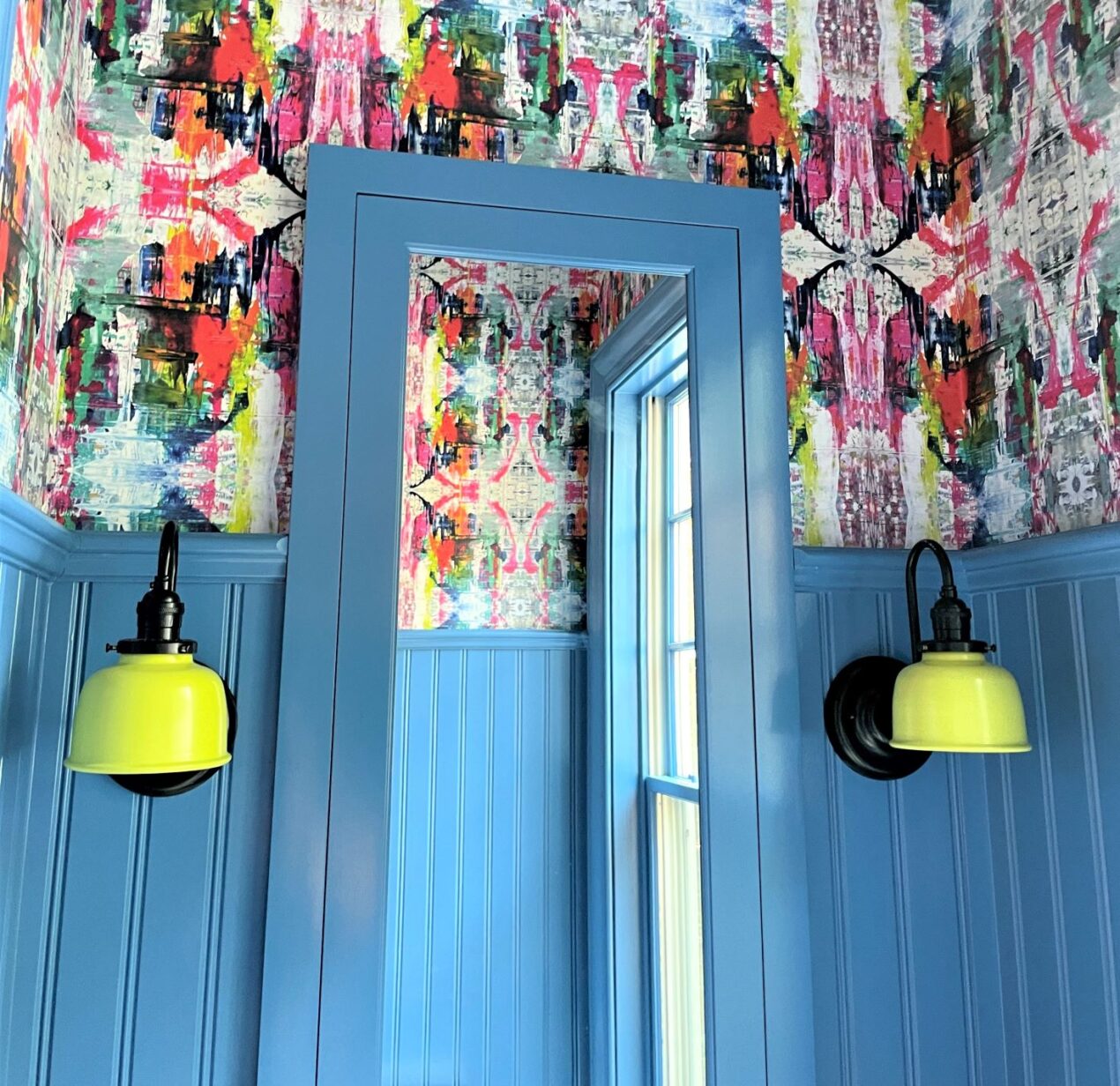 Splash of Color Brings Playful Touch to Renovated Powder Room
When Laura Yeager Smith tackled an extensive renovation for a family in Gates Mills, Ohio, the interior designer incorporated the family's love of color into every room. Not even the smallest room of the house was ignored. The tiny, but oft-used powder room just off the mudroom also received a vibrant splash of style.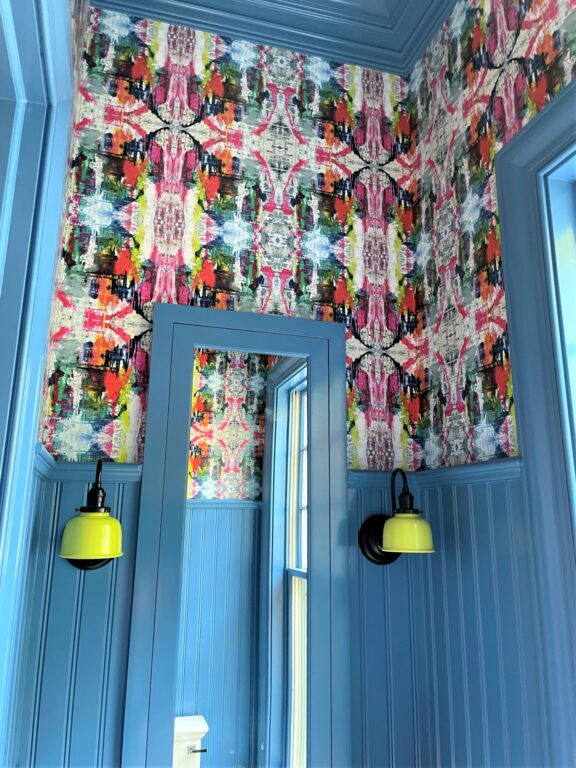 "Our clients appreciate both color and art which we love!" Laura says. "Their experience in South Africa was the foundation of our design for this extensive remodel which included the owner's suite, kitchen, flooring, paint, lighting, and furnishings. We were inspired to stretch tradition with modern moments while honoring the traditional architecture of the home."
Laura's design firm has sourced American-made lighting from Barn Light Electric for years. The wide variety of finish colors and customizing options offered by Barn Light gave the designers and owners plenty of choices for the space.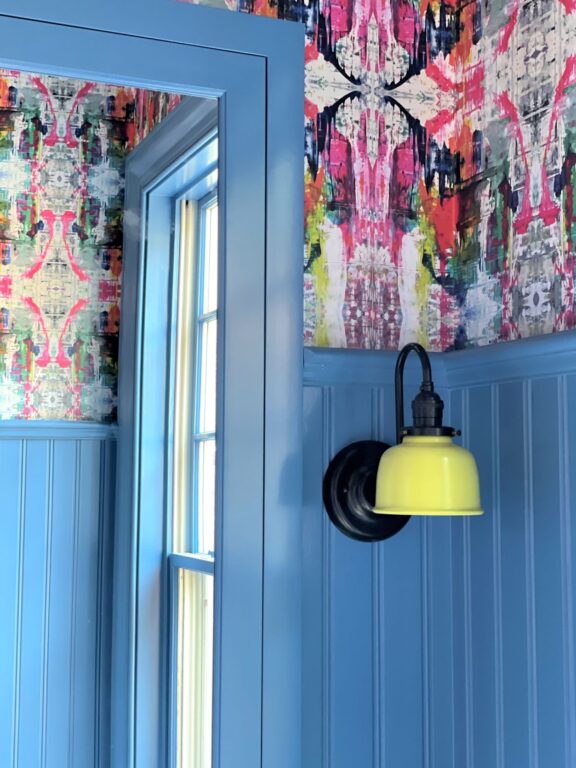 "We sourced light fixtures that updated the home and elevated the experience," Laura explains. "We try to specify American-made or designed fixtures, and we appreciate handmade, unique pieces." The design team selected the Fargo Wall Sconce for the powder room. This handspun wall sconce features a Chartreuse finish and a Black mounting. The fixtures give off a warm glow thanks to Victorian 60-watt Edison light bulbs.
"The scale of this fixture is perfect for the family powder room," Laura notes. "Our client's favorite color is green, and we wanted to capture a youthful energy for the room. The quality and customization is fantastic."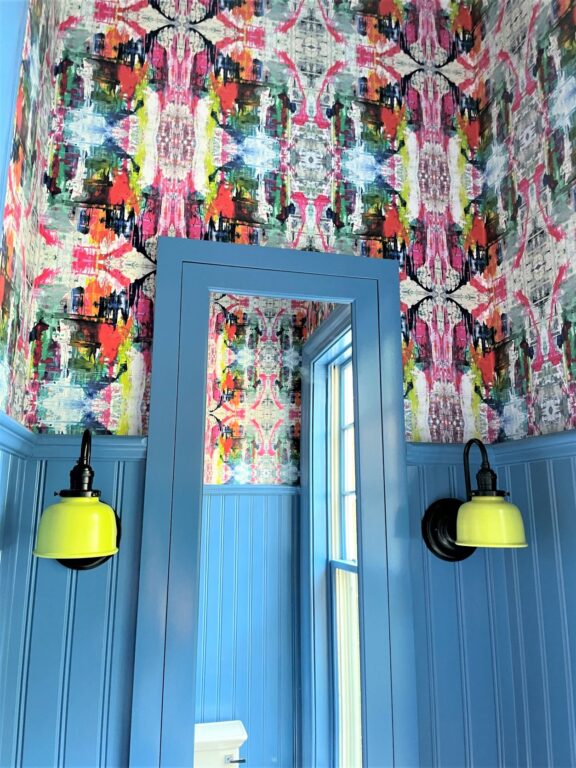 The Fargo Wall Sconce has roots in vintage wall sconce designs. It features all the charm of a larger RLM warehouse shade but in a compact 5″ size. Easy to customize with more than 30 finish colors, the Fargo is suitable for both residential and commercial installations.
"We love that these are American made! They work so well with the handmade wall covering and they contrast the vibrant blue painted millwork beautifully," Laura says. "The family will use this space every day and we hope it brings a smile to their faces."
Photos courtesy of Laura Yeager Smith Home Design