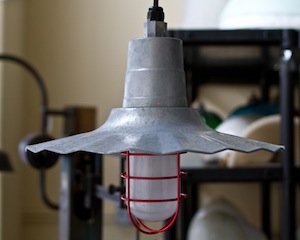 Difference Between Clear, Frosted & Ribbed Glass Jelly Jars
In addition to last week's post titled The Difference Between Wire Guards & Cast Guards, another common question we hear from customers refers to our glass jelly jars.
"The light fixture I wish to order has the option for a guard and glass.

What is the difference between clear, frosted, and ribbed glass jelly jars?"
With many of our barn lights, whether a gooseneck, pendant or wall sconce, you have the option to add accessories like wire guards, cast guards, or glass jelly jars. Not only do these unique accessories add character and become focal points on each piece, but they also serve a purpose as glass jelly jars provide extra protection for the inner light bulb. The three most popular styles we will discuss today: Clear, Ribbed, and Frosted.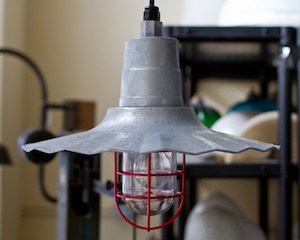 By choosing clear glass, you're able to see the inner light bulb through the translucent glass. Some may prefer this look when choosing Nostalgic Edison Style Light Bulbs as it will show off the bulb's unique design, while customers who wish to use energy-efficient compact fluorescent bulbs might want to opt for a more concealing glass choice to hide the odd shape and color of the bulb. Clear glass also allows the maximum amount of light to escape out to accent the interior or exterior of your home and business.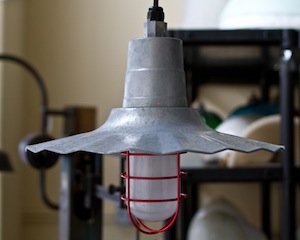 Frosted glass jelly jars have a 'frost' like coating placed on the interior of each jar. When the barn light is turned on, this thin coating softens the escaping light, ultimately allowing a relaxing glow to fan outward. This style is an ideal choice for those who wish to hide ugly light bulbs. Consider selecting the frosted glass option when placing stem mount or cord hung pendants above kitchen and dining room tables.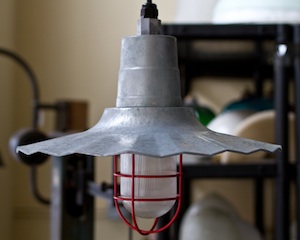 Lastly, is our ribbed glass option. While the outer jar remains smooth, the ribbed texture is found on the inside of the jelly jar – just like the frosted finish we discussed above. This style of glass still allows for a maximum amount of light to escape (more than the frosted), but the ribbed interior still aids in disguising the not so attractive bulb. Ribbed glass is an ideal choice to consider when placing on the front porch as it will give off a welcoming glow and still provide maximum light.
Don't forget! For those who want to bring in additional color, all Barn Light Electric jelly jar glasses are also available in colored crackle versions. These include Clear Crackle, Honey Crackle, and Smoke Crackle. Customize your unique fixture today!