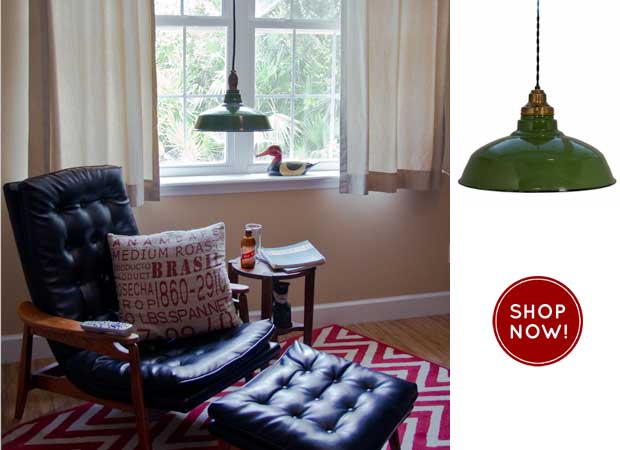 Vintage Barn Lights Add Historic Charm to Your Home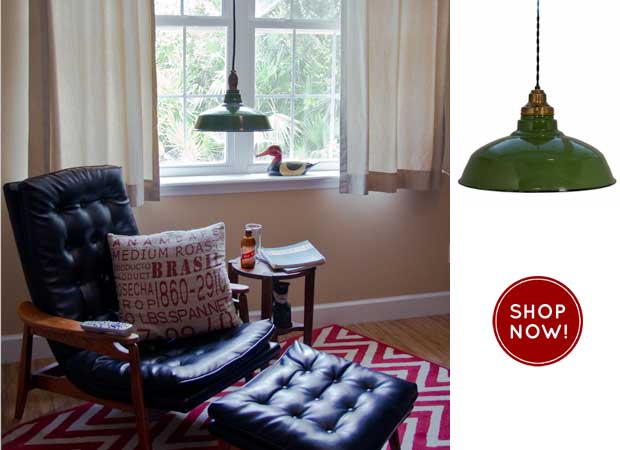 With a vintage barn light, you can add charm and character to your home without a weekend's worth of redecorating or a budget-busting renovation project. These vintage RLM Warehouse Lights from Crouse-Hinds & Appleton will revive a historical section of any home or office. The vintage barn light pictured above is a 12″ Green Porcelain Warehouse Pendant. It comes with an 8″ black cord, an authentic green porcelain enamel finish, a 75W socket and an on/off push knob.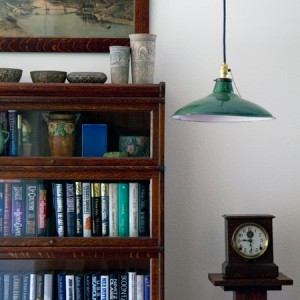 The vintage barn light pictured on the right is a 16″ Shallow Bowl Vented Top Vintage Light with a green exterior and white interior. Most of these antique barn lights were manufactured at least 50 years ago, when they were primarily used in gas stations, factories and auto shops. Original manufacturers, like Crouse-Hinds and Appleton, created this variety of warehouse shades suited for different environments – ranging from explosion proof versions to hazardous commercial applications. These heavy duty, industrial grade light fixtures can be brought into any room or business to aid in creating a nostalgic vintage inspired home or industrial farmhouse feel.
Barn Light Electric has salvaged, cleaned and rewired a collection of vintage barn lighting from all across the USA. Each vintage barn light sold at Barn Light Electric Co.® was originally made with top quality parts and excellent craftsmanship that is still noticed today. While their original design was for industrial use, these warehouse shades are ideal for today's interior decor.
Many homeowners install vintage barn lights to highlight counter tops and tables, or to provide additional reading light. The shape of each shade provides a steady and focused beam of light for task lighting. Functional versatility makes these lights just as relevant today as they were when they were first produced. The wide shade designs of vintage barn lights allowed a large amount of light over manufacturing areas and production tables.
Today, Barn Light Electric also offers new versions of porcelain barn lights using the same manufacturing techniques and styles of years past. They are available as cord hung pendants, stem mount pendants, or gooseneck lights.