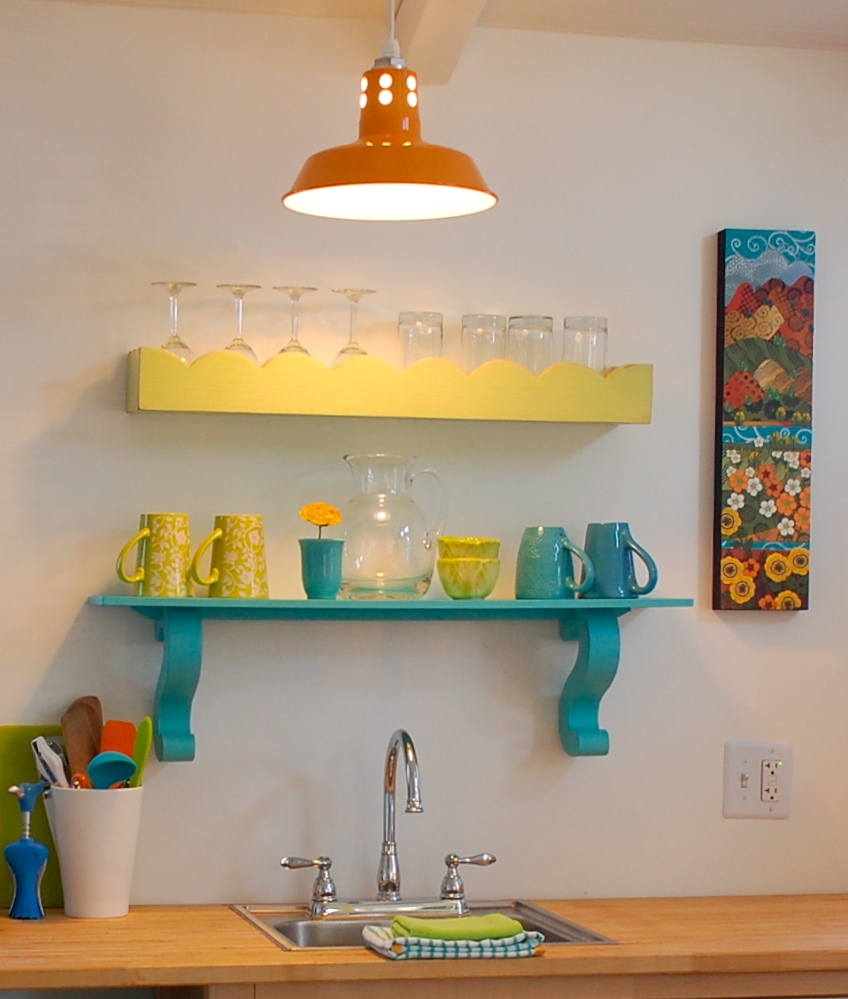 Design 101: How to Embrace Color in Your Lighting Selections
One of the comments we hear quite often from customers is how much they love the extended range of colors we offer in our lighting collections. In our Barn Pendant Lighting collection, for example, we offer a variety of different powder coat finish colors ranging from basic black to bold royal blue. But many people shy away from using color in their lighting so we asked our good friend Sandy Cooper, Operations Manager for Spring Creek Design, to offer her advice on this question:
"I've always chosen neutral-colored lighting fixtures. How do I incorporate brighter colors into my lighting?"
Sandy: When we use colored lighting in our remodeling projects, people are automatically drawn to the photos and always tell us how much they love the lighting selection we've made. Color is an important element of creating your design aesthetic.
Homeowners typically incorporate color through paint or accessories, and while these are good choices, another great way is through lighting. Color creates focal points in a room and with a great lighting fixture in a bright shade you bring visual interest and personality into the space.
Start by considering your own personality and how you want the space to feel.  You can choose a monochromatic scheme for a subtle look or a complementary shade to add some pop. Reds are great for indoor and outdoor kitchens and blue works well in family rooms and home offices. You really can't go wrong if it fits with the look and feel of your space.
Thanks so much Sandy! If you're ready to dive into a bolder color choice for your next lighting purchase, you may also want to consider the high-gloss look of porcelain enamel. This durable finish is created by coating a steel shade with multiple layers of porcelain enamel glass and baking it in a 1,500-degree oven to seal the glass to the shade. The result is a super shiny, never-fade finish that becomes a functional piece of art in any room.
Amy Johnson, creator of the She Wears Many Hats blog, chose porcelain enamel pendants when she remodeled the kitchen in her North Carolina vacation home. Although Amy once shied away from color in her lighting fixtures, she succumbed to our creamy Jadite finish for her new Sinclair Industrial Pendant Lights.
"I've always loved the Jadite color and actually have a collection of vases in that color range," Amy notes. "I kept thinking about how the Jadite would add such a fun touch especially with the rest of the kitchen being fairly light and neutral."
Our porcelain enamel goosenecks, wall sconces, and pendants come in a variety of beautiful finish colors so you can find one to perfectly complement your space!
Second photo courtesy of Alykhan Velji Designs and Bookstrucker Photography