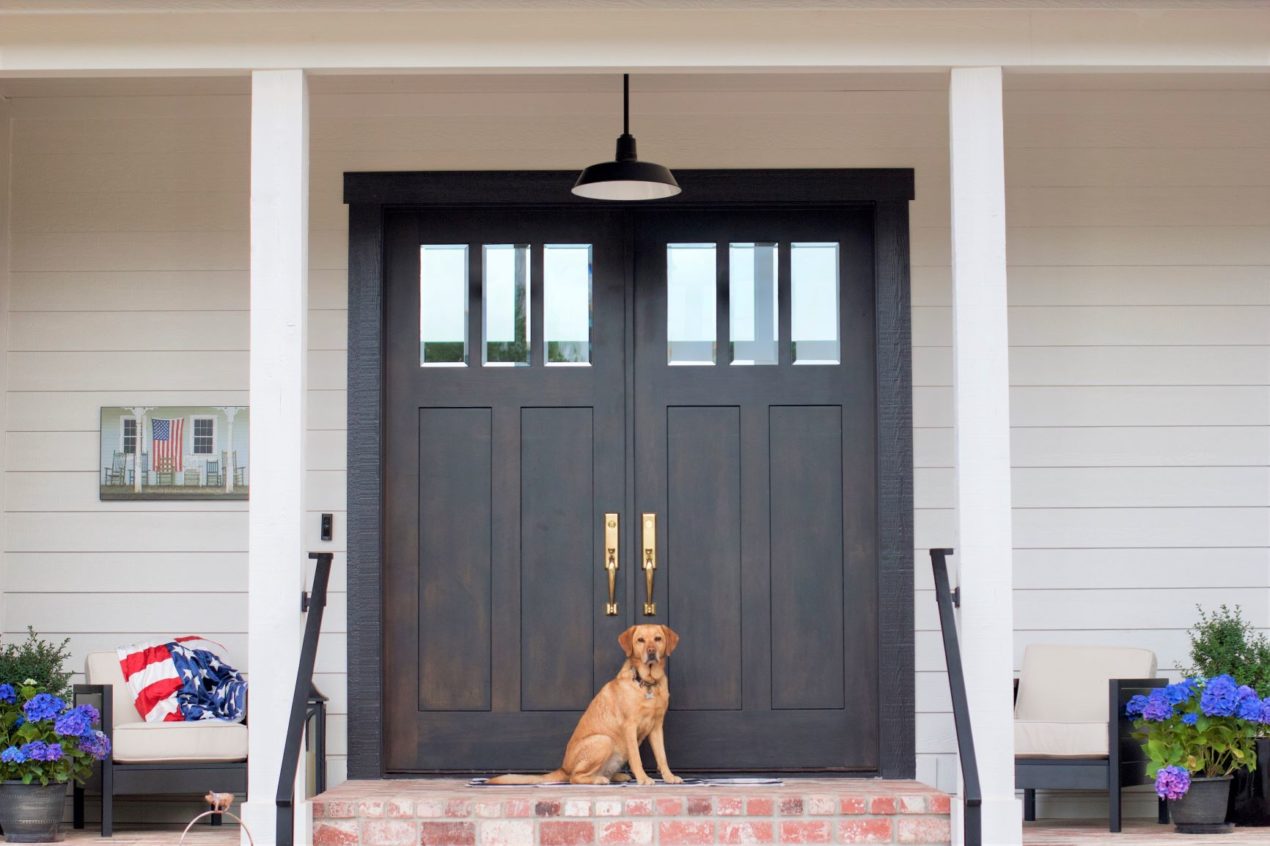 Lighting Lingo | How to Choose the Right Canopy for your Stem Mount Ceiling Pendant
When it comes to choosing the perfect ceiling pendant, it's so easy to get completely wrapped up in two details — the style of the shade and the finish color. And of course, those two things are pretty important!
But when choosing a pendant light, you also need to consider the mounting. If your new pendant will be hung in a location that is subject to wet or even damp conditions such as a breezeway, screened-in porch, bathroom, or outdoor shower, you should choose a stem mount light.  A stem mount light fixture is one that features a metal pipe to hang the fixture from the ceiling. This metal pipe houses all electrical wiring that runs from the socket up to the electrical box. 
Stem mounted pendants come with canopy options that assist with the fixture's performance. The canopy is the decorative plate, typically round, that rests against the ceiling and covers the electrical box. A stem mount pendant can be hung from a standard canopy, a hang-straight canopy, or a heavy-duty canopy.
This is a standard canopy suitable for a flat ceiling, for any shade that measures up to 18″ wide, and for all indoor applications.
A heavy-duty canopy is suggested if you plan to install outdoors where the light will be subject to wind or if you have an extra-long stem. This rugged canopy is also preferred for shades that measure more than 18″ or if you add any options like a wire cage or cast-guard-and-glass unit to your shade. This sturdy piece of hardware, like the one shown above, is available in two sizes and has two full inches of threading for extra stability.
For sloped ceilings, the hang-straight canopy makes sure your lighting, well, hangs straight! This canopy features a ball and socket affixed to a backing plate that lets your stem pivot and adjust. And, just like the other canopy options, this hang-straight version is easy to customize with two sizes and 15 finish colors. The following photo shows The Original™ Stem Mount Pendant Light installed with a hang-straight canopy.
If you need assistance in choosing the appropriate mounting for your new ceiling lights, our dedicated sales staff is happy to help via Live Chat during business hours or you can call 800-407-8784. If you prefer email communications, just shoot an email to sales@barnlight.com and someone will get back to you quickly!
To view more common customer questions:
The Difference Between Clear, Frosted and Ribbed Glass Jelly Jars
Lighting Lingo | Wet vs Damp vs Dry