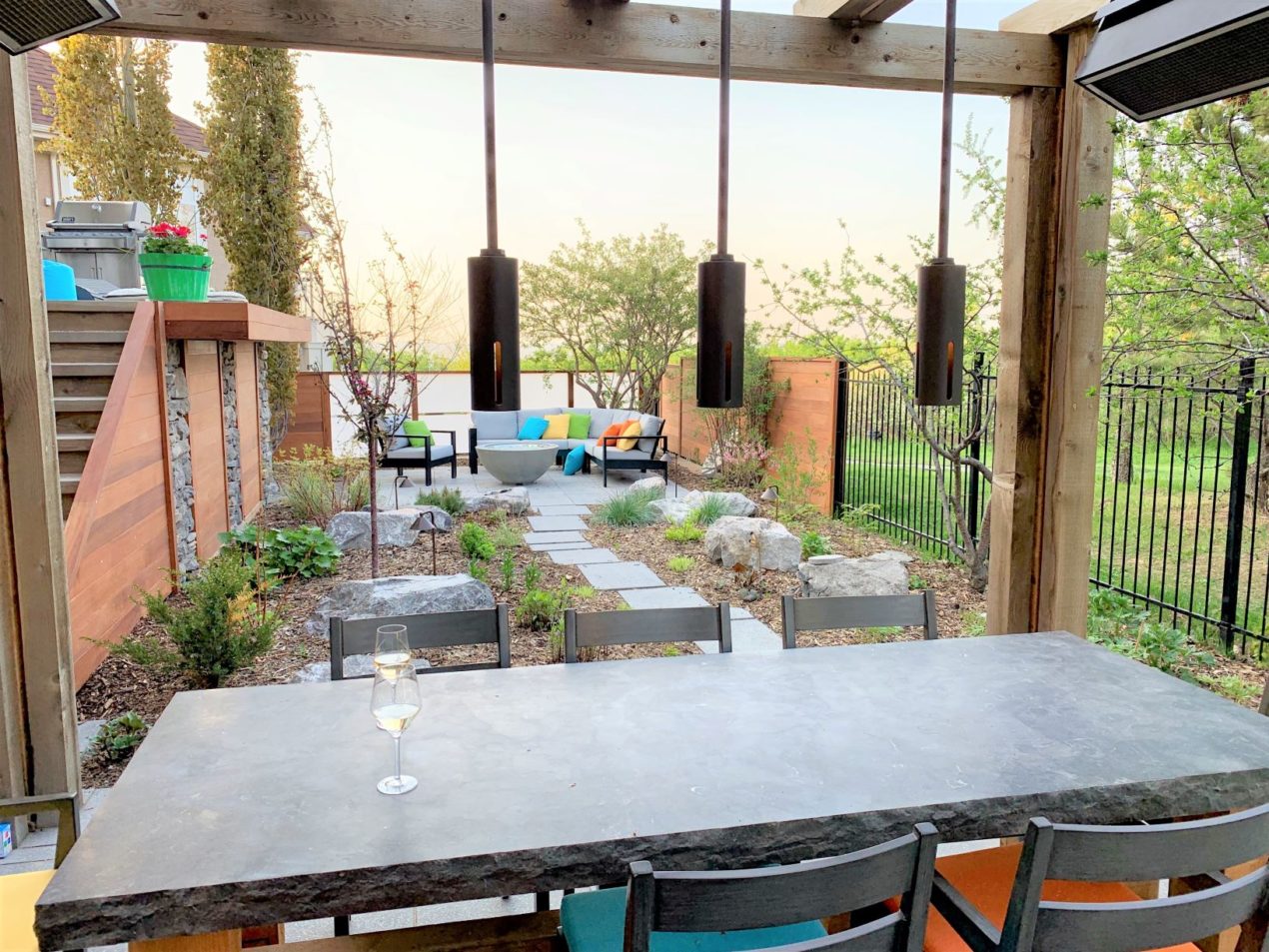 Cylinder Pendant Lights Bring Modern, Timeless Touch to Patio
As we enter into the final stretch of February, one thing is certain — spring is right around the corner!
For some, spring means endless cleaning, but for others, it means more time enjoying our outdoor spaces. And while our neighbors in Canada may have to wait a bit longer for warm weather to arrive, one friend in Calgary, Alberta, is ready to soak in every moment.
Jason spent last summer planning and renovating his backyard patio to provide more comfortable seating and dining areas for relaxing and entertaining friends.
"It was a complete rebuild," Jason says. "We were going for a classic European feel." In his search for new lighting for the refreshed space, Jason looked for fixtures that were substantial and would blend into a weathered, timeless feel.
As a return customer to Barn Light Electric, Jason knew where to find high-quality lighting that would last even in the harsh climate found in this gateway to the Canadian Rockies. Jason chose the Venice Cylinder Stem Mount Pendant to highlight his new space. He customized three handcrafted pendants with small, 4″ shades, an Oil-Rubbed Bronze finish, and four standard slots. The rugged stems, which protect the wiring in this outdoor area, are cut to 36″ to bring them to the perfect height over the table.
"We needed the light to have downward luminosity without direct light getting into people's eyes as they sit around the table," Jason explains. "The slots provide a small design element to the fixtures, and the finish provides an aged, timeless feel."
One of Barn Light's more contemporary offerings, the Venice is easy to customize to complement a variety of décors. Choose from 26 powder coat finishes and four paint-to-match porcelain finish colors to create just the look you envision. Five slot options also offer a variety of looks along with a solid shade that provides downlighting alone. Available in cord hung, chain hung, and LED versions too!
"These fixtures provide the perfect amount of warm light at the table," Jason says. "They let us enjoy late summer nights at the table with friends and family."
Photos courtesy of the homeowner