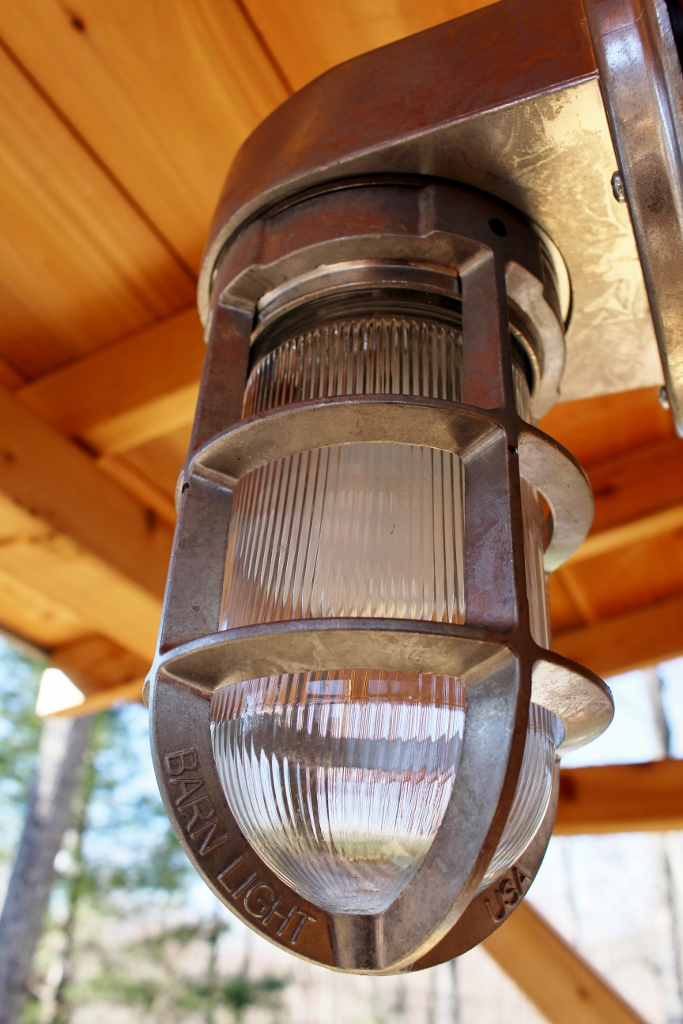 Custom-Made Industrial Lighting Crafted to Your Specifications
I love shopping from the comfort of my couch. Ordering online has so many benefits, not the least of which is avoiding the drive to the mall when it's freezing outside!
But when you're purchasing something substantial like, for instance, some new rustic industrial lighting for the kitchen, you want to know exactly what you're getting. And that's when the great void of the internet can seem a bit cold and impersonal. Luckily, when you have questions about lighting, our incredible sales staff is at the ready with answers to all of your questions and suggestions for your specific lighting dilemmas.
One question we often hear is "What is the difference between clear, ribbed, or frosted glass?" Or, "How does the glass choice make the light look different?"
With many of our industrial lights, whether a gooseneck, pendant or wall sconce, you have the option to add accessories like wire guards, cast guards or glass jelly jars. The options not only add character but they also serve a purpose. The guards and glass jelly jars provide extra protection for the inner light bulb.
With clear glass, you're able to see the inner light bulb clearly through the glass like in this Alliance 3-Light Chandelier above. Some customers prefer this look when choosing Nostalgic Edison Style Light Bulbs as it shows off the bulb's unique design. Clear glass also allows the maximum amount of light to escape to accent the interior or exterior of your home and business.
Frosted glass jelly jars have a frost-like coating on the interior of each jar. When this Industrial Guard Pendant Light is turned on, the frosted glass softens the escaping light which results in a more relaxing glow. This style is an ideal choice for those who wish to have a softer illumination or to hide the inner light bulb. Consider selecting the frosted glass option when placing stem mount or cord hung pendants above kitchen and dining room tables.
Lastly is our ribbed glass option. This style of glass still allows for a maximum amount of light to escape (more than the frosted option), but the ribbed interior will hide the look of the interior bulb. Ribbed glass is an ideal choice to consider when placing on the front porch as it will give off a welcoming glow but still provide maximum light.
We also offer colored glass — Blue, Green, Amber, Red, and Smoke Crackle — which will also give your light a special look. But no matter which glass option you choose for your new American-made light, you can rest comfortably on the couch knowing it's been handcrafted to your specifications from the finest materials available.
And our sales staff is ready to assist you with any questions you may have. Try our Live Chat from the home page during business hours, send an email to sales@barnlight.com, or for immediate assistance, give us a call at 800-407-8784.