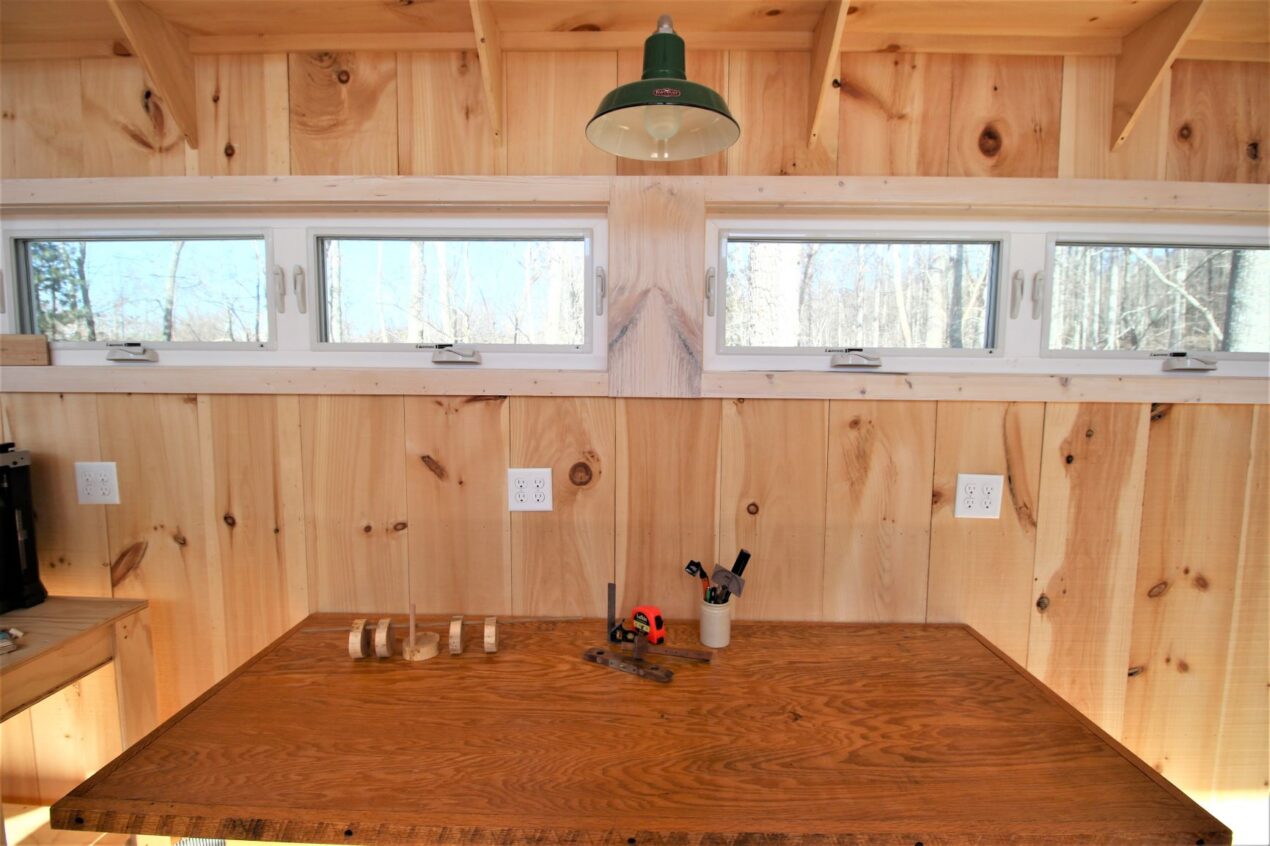 Industrial Wall Lighting Offers Vintage Style, Modern Options
We love looking through our old lighting catalogs here and often marvel at how things have changed in the lighting industry in the last 100 years. In the early 1900s, workers in factories, warehouses, and production plants often struggled with inadequate lighting offered by the bare bulb pendants of the day. The work was hard, slow, and often dangerous, simply because of the working environment.
Companies such as Benjamin, Goodrich, Crouse-Hinds, and Appleton stepped up and began designing a new style of industrial lighting for these spaces — crafting wide, shallow bowl RLM shades spun from steel then coated with porcelain enamel glass. The companies touted the benefits of these new lights in their catalogs and marketing materials of the day.
The bright white interior of these shades helped focus the light downward onto the work surface with less glare which boosted productivity while decreasing the number of accidents. While much of this factory work has been taken over by machines, there are still plenty of people who work with their hands and need good lighting. Woodworking, for example, requires a sharp eye and plenty of light especially when power tools are involved!
The owner of this workshop chose a classic Original™ Warehouse Gooseneck Light which pays homage to Goodrich®, the manufacturer that popularized the original gooseneck barn light. This 12″ shade is finished in a Vintage Green with a white interior and looks much like those manufactured in the 1930s. The same meticulous craftsmanship that created the vintage lights of old still goes into every one of our porcelain enamel lights.
Each shade is hand spun on an industrial lathe in a process dating back to the early 1900s. Three coats of porcelain enamel glass are hand applied then the shade is baked in a special oven to seal the glass to the shade. With the strength of steel and the hardness of glass, these highly durable light fixtures feature the only finish that will never fade. Clean up is easy — a simple soap-and-water wash now and then will bring the finish back to its original lustre.
The Original™, like all of our porcelain pendants, wall sconces, and gooseneck lights, is easy to customize with plenty of brilliant colors to choose from. You can also customize the gooseneck arm and add vintage touches like a cast guard and glass or a wire cage. To see what customers are saying about Barn Light Electric products, check out our Customer Testimonials page!