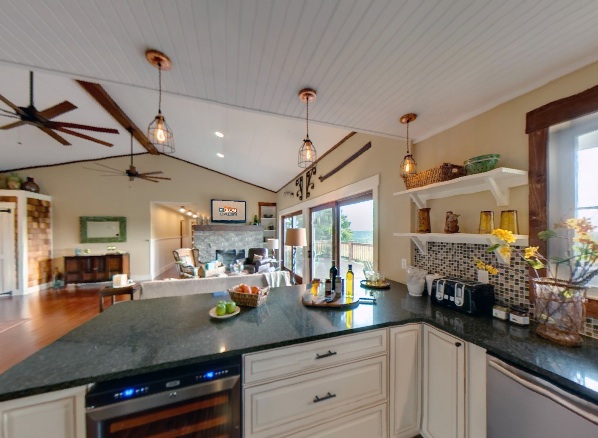 Copper Cage Pendant & Goooseneck Light Featured on DIY Blog Cabin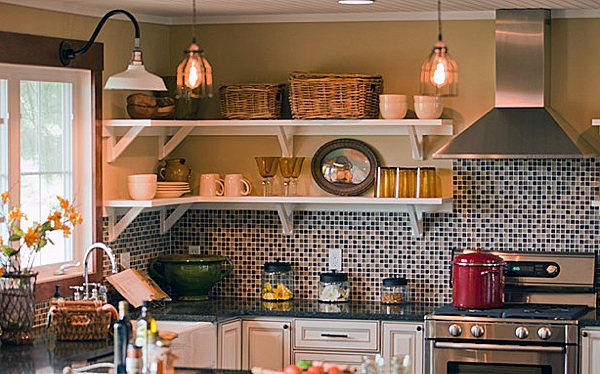 As part of the Blog Cabin 2010 series on DYI Network, the team from Kitchen Impossible installed the Minimalist Copper Pendant and a porcelain enamel gooseneck light similar to the Goodrich® 12″ Aero Porcelain enamel shade, both sold at Barn Light Electric®.

As you can see in these photos, the Copper Cage Pendant lights and the Porcelain Gooseneck Light complement the cabin's new mosaic tiles, the natural quartz counter top, and stainless steel appliances which were were added during the renovation of the cabin. The Minimalist Copper Cage Pendant is available for $128.00 and the Goodrich® 12″ Aero Porcelain Gooseneck Shallow Bowl Light sells for $229.00.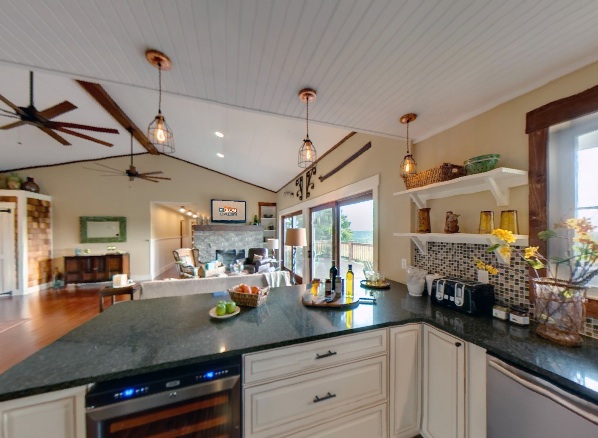 Copper Wire Cage Pendants and Brass Cage Pendants are made in a distinct style that symbolizes a period of innovation and creativity. Copper sockets and ceiling canopies bring a sense of warmth and elegance to the kitchen today, and although stainless steel appliances were installed, additional amber glass accessories tie the kitchen together. When the outer wire cages were originally created in the early 1900's, they were designed to attach around the pendants to protect the light bulb's exterior from debris and other elements. The wire pendants were primarily used in factories and warehouses, but today they are also commonly found within urban lofts and industrial farmhouse homes. Other characteristic features of these pendants include period inspired cloth cords in your choice of Black, Brown or Putty, and Nostalgic Edison Light Bulbs.
Blog Cabin is DIY network's interactive series that asks Internet users to vote on the design features for a real cabin getaway. Votes are entered in a sweepstakes and the Blog Cabin is featured on five special episodes of the hottest DIY Network shows: BATHtastic!, Desperate Landscapes, House Crashers, Kitchen Impossible and Indoors Out. Host John DeSilvia leads a team effort to renovate the 1970s ranch that will become a luxurious home for the sweepstakes winner.