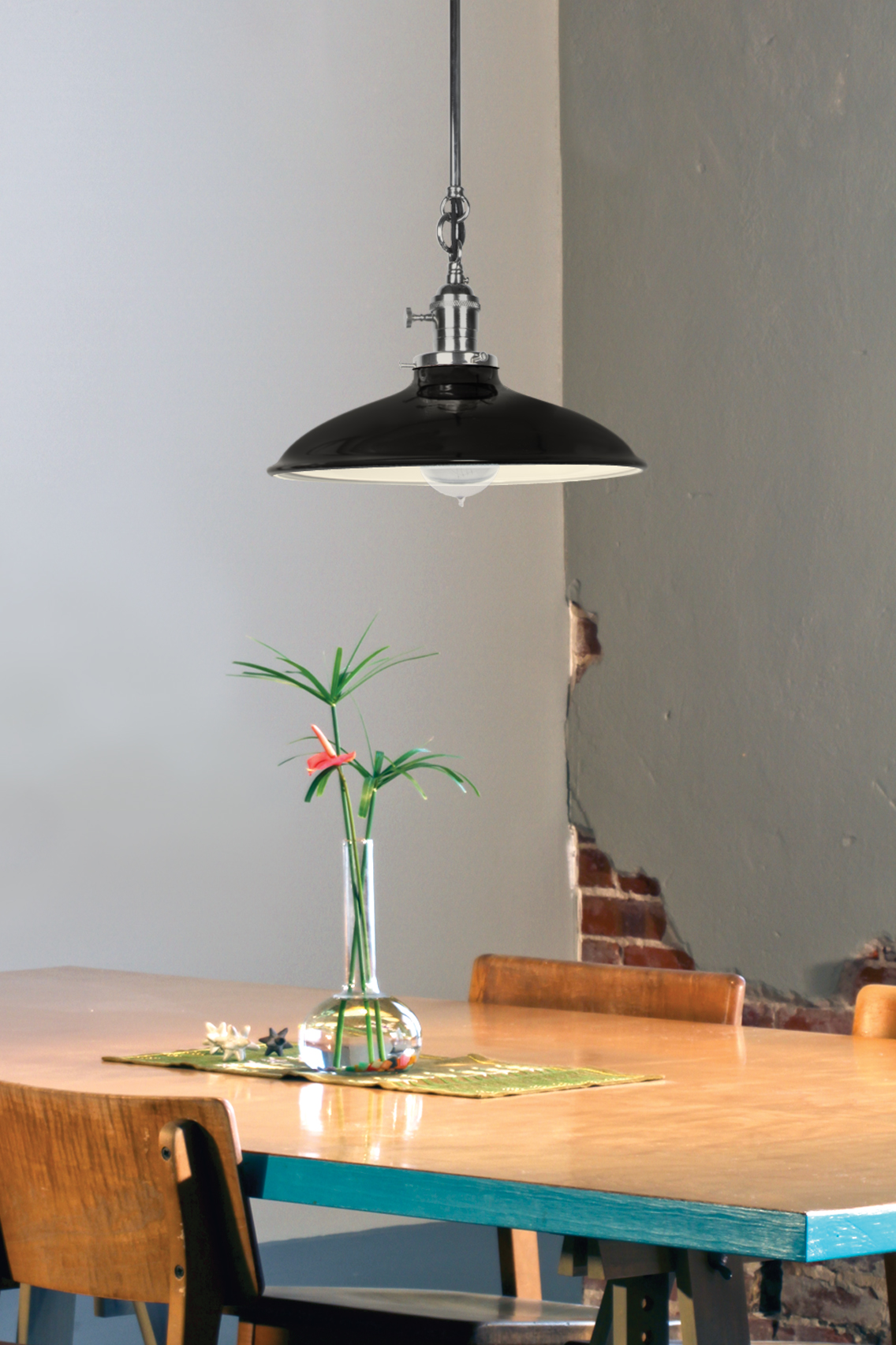 How to Choose the Right Mounting for Pendant Lighting
With the time change coming up this weekend, spring is truly here! Many of us are getting the urge to clean out, freshen up, and infuse new style into our homes. One easy way to change up the look of a room is with new pendant lighting.
New ceiling pendants over the island can give a kitchen a whole new personality. Or perhaps the screened-in porch needs a pick-me-up for the summer entertaining to come.
There are countless styles to choose from when it comes to ceiling lights. But one of the first criteria you should consider is the type of mounting you need.
For exterior spaces — what people in the lighting industry would consider "wet" locations —  choose a stem mounting. The sturdy stem mount, like this Wilcox Uplight Stem Mount Pendant above, surrounds the wiring and keeps it snug and dry.
Stem mounts are perfectly acceptable indoors as well and offer a traditional feel.
For a more casual look, consider a cord hung mounting. Standard cords come in a few basic colors and are suitable for "damp" locations — those that are not directly exposed to the elements — like a screened porch or covered walkway.
Cloth cords, on the other hand, are very popular because they come in an endless array of styles and colors. These cords are for dry locations only so use them only in an indoor location.
Can't decide between a stem mount or a cord? Barn Light Electric offers a stem-and-loop mount which is a stem with cording at the top and bottom giving the light a sense of movement and a hint of color.
The studio mount also provides a combination look with a durable cable outfitted with a slack cord running from the canopy to the shade. This Seaside Studio Light features a standard black cord with the cable. Studio mountings are damp rated while stem-and-loop mounts are dry rated.
For additional questions on choosing the proper mounting, our sales staff is always happy to help. You can contact the staff via Live Chat from our home page, via email at sales@barnlight.com, or via phone 800-407-8784.