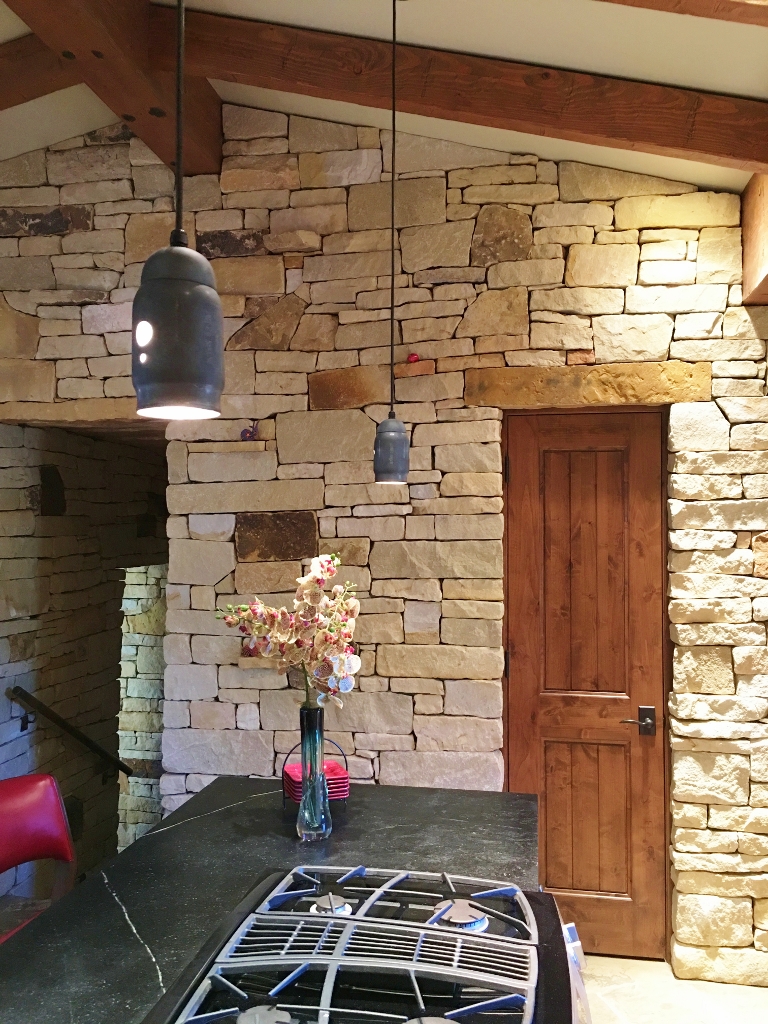 Upcycled Industrial Pendant Lighting for Durango Guesthouse
At last week's Design Bloggers Conference in Atlanta, I happened to pick up a copy of Mountain Living magazine and was immediately drawn in by the stunning photos of rustic yet oh-so-elegant homes. As I was flipping through the pages, I landed on a feature of a guesthouse designed to mimic the look and feel of ancient Native American dwellings.
Kim Eisner of Candent Design in Durango, Colorado, served as the interior designer for this home which features a plethora of stacked stone, an earthy palette, and heavy ceiling beams.
"The architect, Narcis Tudor, had a strong vision for the entire project including the lighting, so I worked closely with him to achieve his vision," Kim says. An open floor plan unites the living, kitchen, and dining areas to create a warm, welcoming feel. Over the island, Kim chose the Mig Pendant Light to highlight the center island.
"Style was most important as we looked at lighting for the kitchen," Kim explains, "and specifically for the pendants over the island. The Mig Pendants complemented other fixtures we had in the home and the simplicity of their design worked well with the rock wall near them."
Kim customized these vintage industrial pendant lights with a Gray finish and standard black cord. The Mig is upcycled from an original steel acetylene tank lid and available in nine different finish colors.
"The finish color we chose created a contrast to the buff flagstone wall so they could be seen but also work with the myriad of other elements that are in the room," Kim notes. These unique, American-made pendants are also available in Barn Light's high-gloss porcelain enamel finish.
With more than 25 years of experience as an interior designer, Kim has a passion for lighting design. With their one-of-a-kind look, the Mig Pendants offered exactly what she envisioned for the kitchen.
"Both the homeowners and I loved the simplicity of these fixtures," Kim says.
Photos courtesy of Candent Design