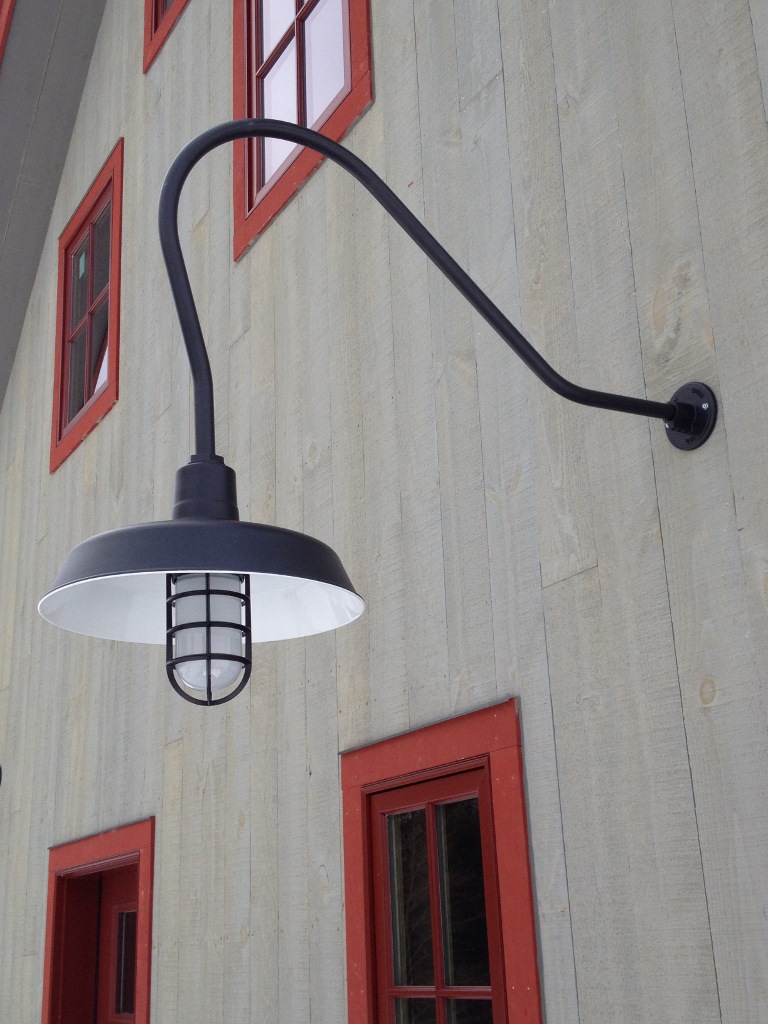 Classic Gooseneck Lights Lend Barn Style to New Vermont Home
When it came to designing and building his new home, our Featured Customer Charlie turned to the quintessential Vermont barn for inspiration.
"The design was based off a classic barn structure," says Charlie. "Simple lines, but bold." When he began his search for exterior lighting, he asked a friend, a timber framer in Massachusetts, for suggestions.

"When I described what I was looking for, he recommended Barn Light Electric without missing a beat." Charlie chose four of our 16″ Original™ Warehouse Gooseneck Lights in a Black finish for the exterior of his new home. He chose a G2 gooseneck arm to provide plenty of height and projection, and he finished the arm in the same Black finish as the shade. Charlie customized the fixtures with cast guards and frosted glass.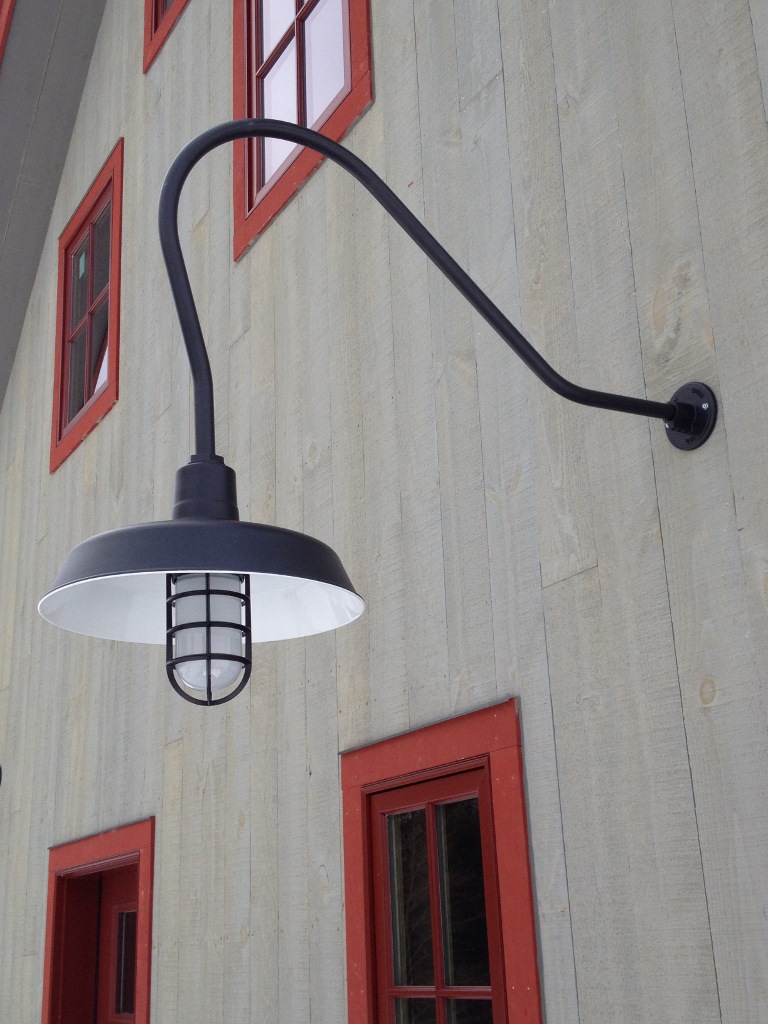 The Original™ remains one of our best selling gooseneck lights thanks to its rugged American made construction and for the variety of ways you can customize the fixture to suit almost any dècor and style. And while the gooseneck light was once found only on farms and at roadside gas stations, these classic lights are popping up everywhere from country homes to urban lofts and in commercial venues such as restaurants and retail stores. Dozens of shapes and sizes are available in our Gooseneck Lighting collection ranging from camouflage shades to brilliant raw copper shades.
Gooseneck lighting can be finished in a rainbow of powder coat finish colors or if you want a fixture that will last for generations, check out the Goodrich® Porcelain Gooseneck Lighting collection. And for those looking for highly efficient and environmentally friendly lighting, you can now purchase LED Gooseneck Lights that combine the best of vintage styling with high efficiency LEDs.
"The gooseneck is the classic barn light and, like the rest of the structure, these lights are simple, but bold," Charlie explains. "They fit the bill as exactly what we were looking for."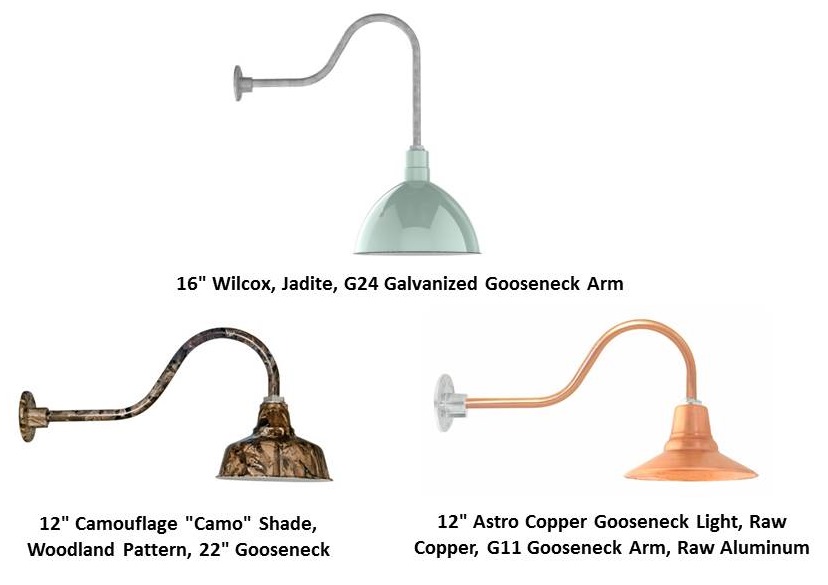 Photos courtesy of the homeowner