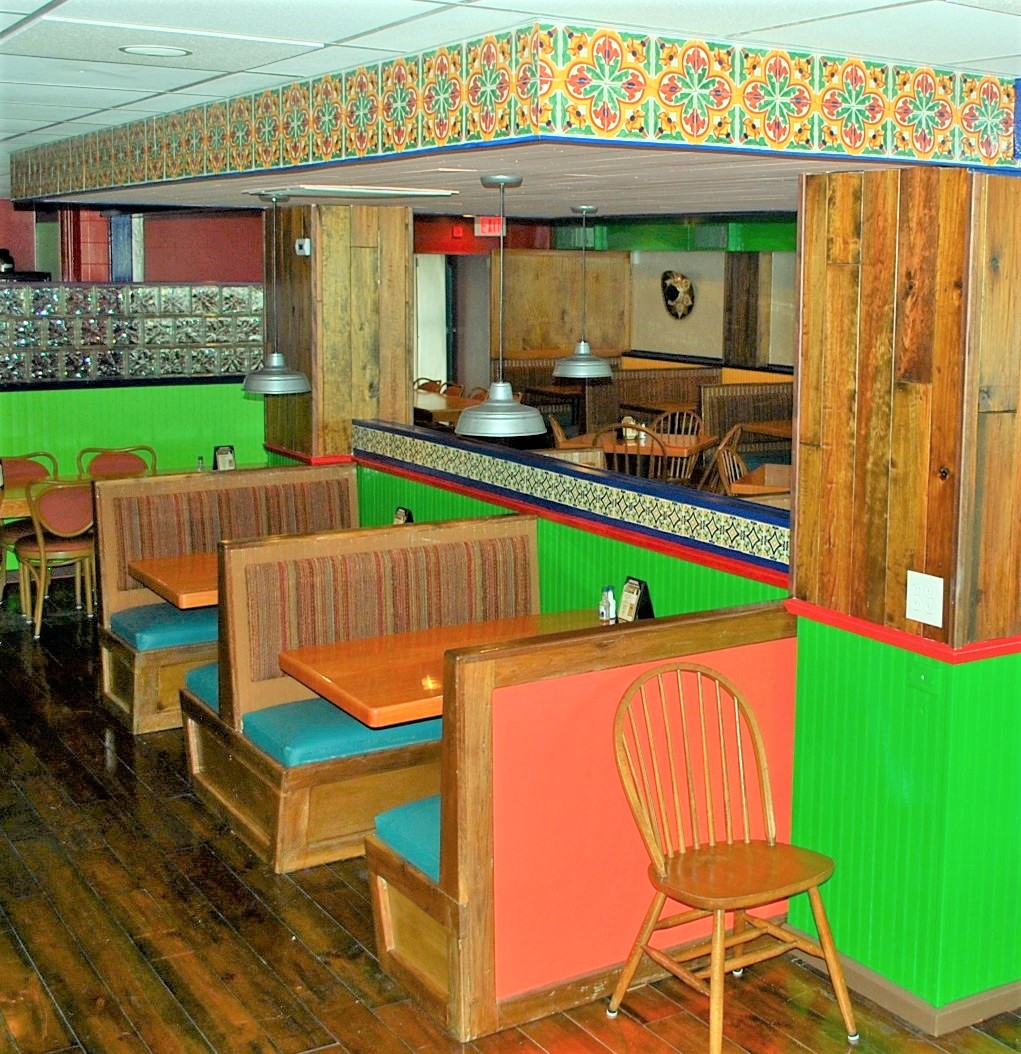 Barn Pendants, Wall Sconces Add Spice to Mexican Restaurant
Earlier this week, we visited with designer Cheryl Sottile in a post featuring a kitchen renovation in the Florida Keys. Cheryl infused tropical hues into the space with our Dino Pendant Lights in a creamy Jadite finish. Today, we cross the Sunshine State to visit another one of Cheryl's project sites, this time in Sarasota where she tackled transforming a former oyster bar into a Mexican restaurant.
"My client asked for high energy, but I also wanted it to feel clean and uncluttered," Cheryl says. "Many Mexican restaurants are so contrived with sombreros, fountains, and stuff hanging from every corner. We wanted a fun atmosphere without so much clutter for The Grasshopper."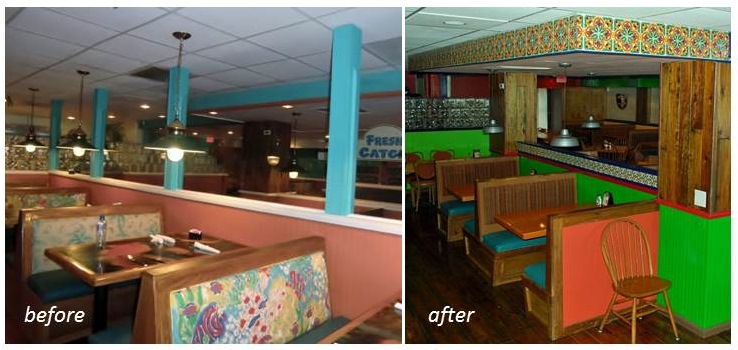 With a leased building and a tight budget, Cheryl focused on paint, tile, and lighting for maximum return on the dollar. Gone were the soft aqua and coral of the sea and in came vibrant shades of deep blue and brilliant green.
"My number one goal for the lighting and the entire project was making sure no one remembered that the space was once a seafood restaurant," Cheryl explains. She chose our Farm & Barn Cord Hung Pendant in an 11″ shade and a galvanized finish.
"I went with the galvanized finish because I had used so many bright colors between the paint and tile, I wanted the lights to set themselves apart and not compete with the bold colors around them." She also wanted to make sure the light fixtures did not detract from the customers' ability to see the TVs located in the bar area — especially during football season!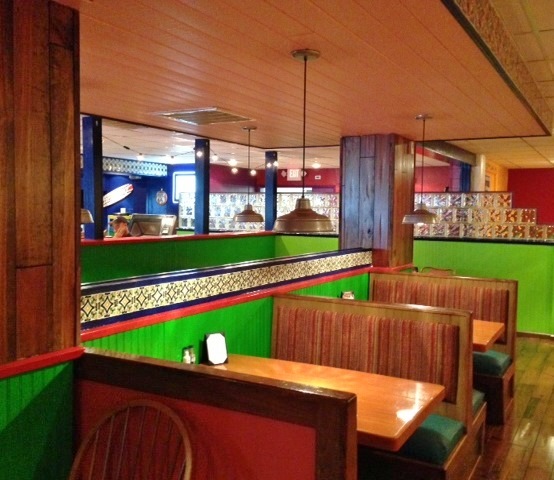 "Some restaurants are so dark that it's hard to read a menu or so bright that you feel like you're sitting in a cafeteria," Cheryl says. "I've had dinner in restaurants where the lighting was all wrong, and I can't remember whether the food was good or not, only that the lighting detracted from the whole experience."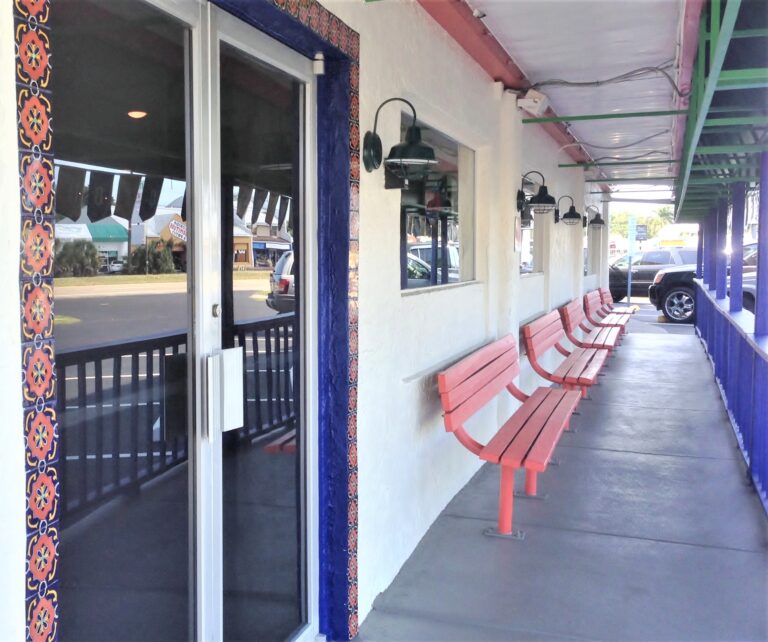 To set the mood right from the parking lot, Cheryl installed nine Austin Wall Sconces in a Dark Green finish and matching wire cage along the front facade. This petite, 8″ barn wall sconce features a slender arm and classic RLM warehouse shade for plenty of downlighting on the sidewalk and waiting area.
"Lighting can affect mood in such subtle ways," Cheryl notes. "It's really important to get it right, especially in a commercial environment."
Photos courtesy Cheryl Sottile of Hip Decor