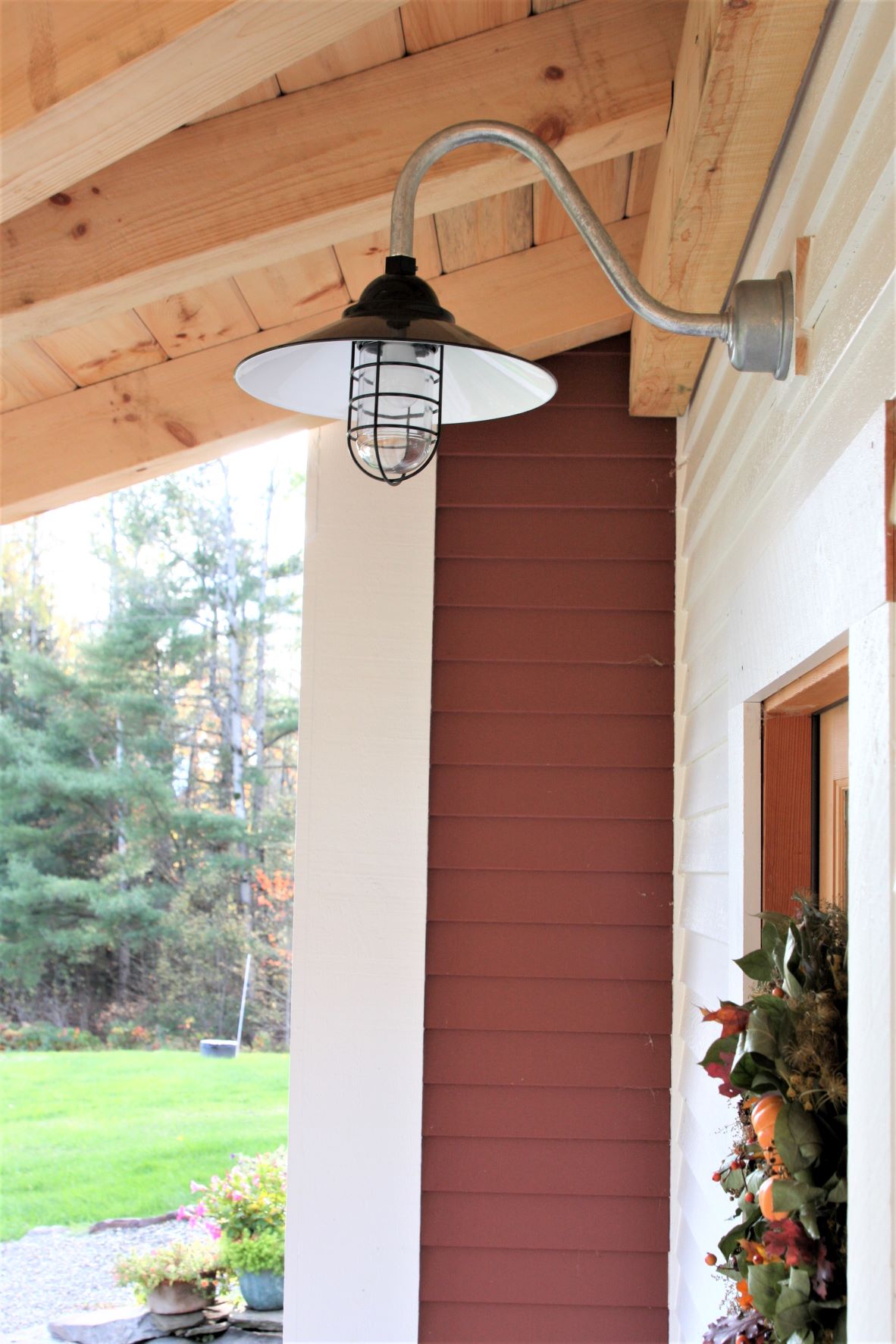 Change is in the Air, On the Porch, On the Table
And with the flip of a calendar page, fall is officially upon us. No matter where you live, hints of change have been in the air for weeks, whether it's the first spots of color in the trees, a cool, evening breeze , or overachiever hurricanes trying to blow us away.
We've been spotting the signs of fall everywhere including in this post from our friend Maryal at Love+Specs. These Solid Copper Bowls and Moscow Mule Copper Cups add a distinctive, warm glow to her fall table.
And we're having some serious front porch envy after reading this post on Christina's Adventures on how to decorate for the autumn season!
Although Barn Light Electric doesn't have a front porch, change is in the air here as well. We're excited to announce some big changes coming next week!
We're in the final stages of prepping for an updated look and brand new website. The overhauled site will feature a new line of products to complement our collections of Barn Lighting, LED Lighting, and, of course, our exclusive line of American-made Porcelain Enamel Lighting and Porcelain Dinnerware.
For customers who love to shop via their mobile devices, our new site will be much more mobile friendly. We're also making it easier to find the fixtures you love by offering new categories under our Shop By Collection tab. You'll find your very favorite fixtures in Schoolhouse Lighting, Industrial Lighting, Farmhouse Lighting, and even a Mixed Metals Collection.
You will still be able to customize fixtures with shade size, finish color, and many other options, but ordering will be streamlined. It will be the easiest place ever to order custom, American-made lighting!
And don't miss the big giveaway we will be running on Facebook and Instagram to mark the debut of our new look. Simply share our announcement post on Facebook and your name will be entered to win our Build Your Own Enamelware Bowl Collection!