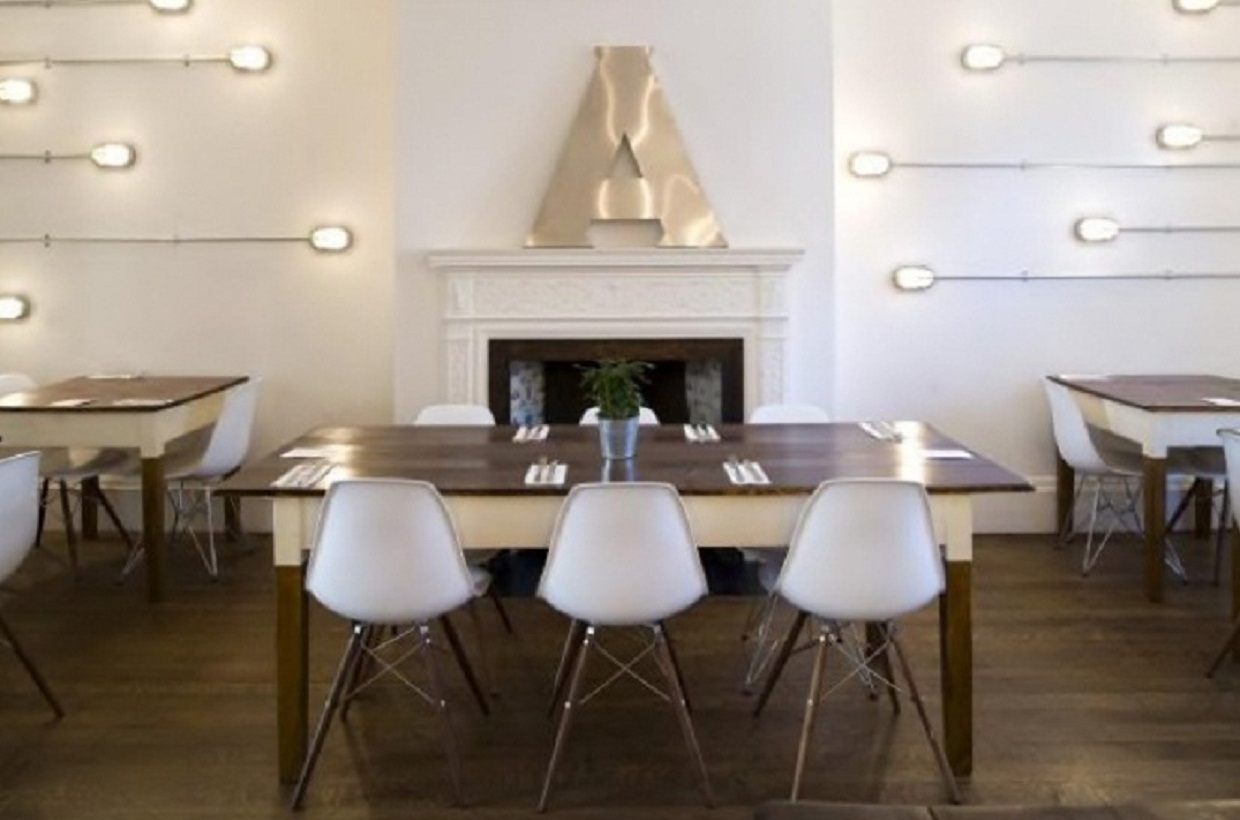 Bulkhead Lights Solve Design Problem in Historical Building
Yearning for a slower pace, Rowland and Mary Leach left the frenetic streets of London behind them and set out for a new life in the country. Although they established a successful bed and breakfast and restaurant, the couple decided to simplify their lives even further and turned their energies into Amelie and Friends, a casual cafe located in an 18th century building. Because the Georgian facility was deemed historical, the designers were prohibited from installing light fixtures in the ceiling. Their creative solution? Rows of outdoor aluminum flush mount fixtures all along the ceiling and walls. Instead of hiding the lighting's metal conduit, the tracks were left exposed as an innovative design element.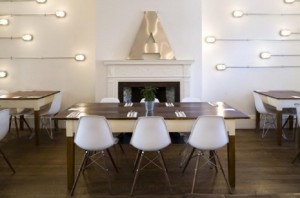 These fixtures are very much like the Admidships Bulkhead Wall Mount Light Fixture, part of our Nautical Wall Sconces collection. These fixtures are inspired by classic bulkhead fixtures that first came into use in the early 20th century aboard ships to gently light the staterooms and passageways. Their circular appearance with the distinctive guard made the flush mount light a perfect solution for the tight quarters aboard ship.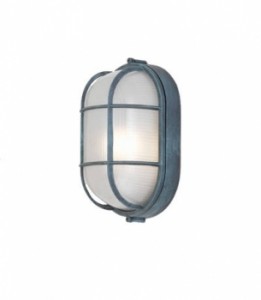 Today, these fixtures can be found in a variety of home styles thanks to the wide array of finish options we offer that can give the light a particular look. They've been spotted in narrow hallways, in bathrooms, pool houses, and near the front door as a warm homing beacon to visitors.
The Admidships Bulkhead Light comes in two sizes, small and large, and includes frosted, ribbed glass. More than 40 finish colors are available so your light can either quietly complement other elements in your space or make a bold design statement in and of itself. For a circular model, check out the Anchorage Bulkhead Wall Mount Light Fixture which also comes in two sizes and an array of finish colors.
Top photo courtesy of Remodelista