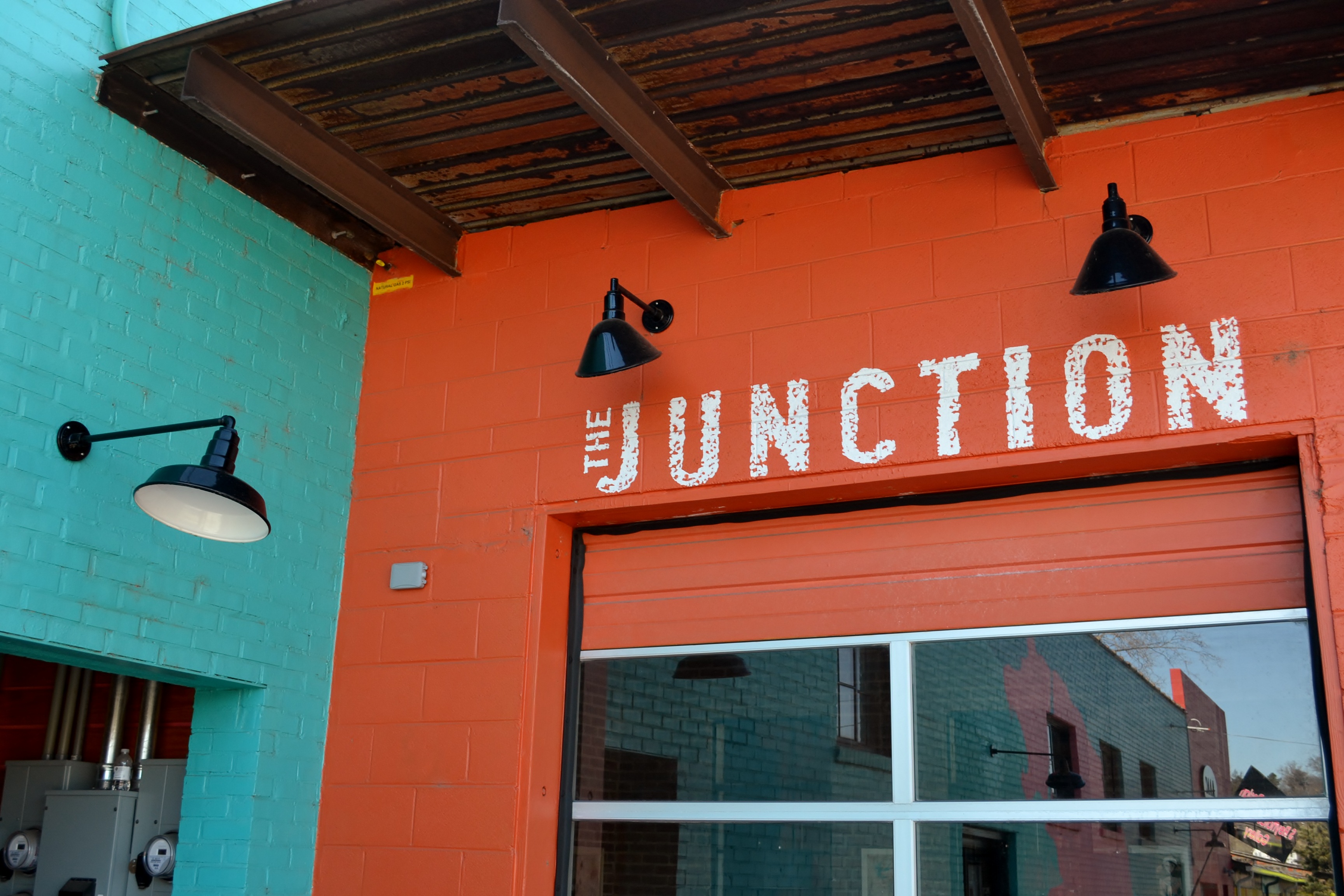 Black Barn Lighting Accents Colorful Facade of Artists' Studios
When we visited the Pink Dog Creative Studios back in a March blog, there was just so much to see and barn lights to admire we couldn't cover it all in one post. So today, we're heading back over to Depot Street in Asheville to show you more. The two artists who created this strip of studio space and shops are absolutely not afraid of color. In fact, they embrace every hue and splash it all around to bring life to what once was a litter-strewn avenue of abandoned warehouses.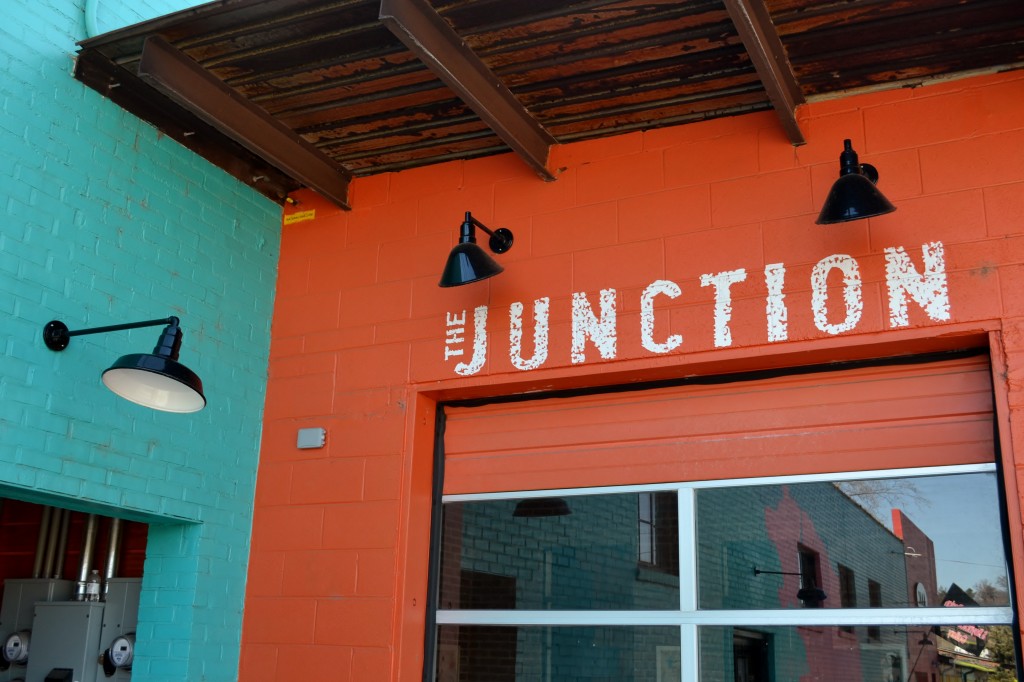 Today, we peek in the corner where a bold aqua blue meets a smashing pumpkin orange all accented by handsome black barn lights. See any more in the reflection? The warehouse shade on the left is very similar to The Brahma, one of our biggest warehouse shades. At either 24″ or 27″ across, the Brahma offers plenty of light for commercial businesses or workshops. Hand spun right here in America of commercial grade steel, these shades are built to last for years even when installed outside. A variety of gooseneck arms are available for The Brahma to give your light the necessary height and projection away from the building. Choose from more than 30 finish colors, and if you plan to install your light in a high traffic area, consider adding a wire cage or cast guard and glass.
On the right, highlighting The Junction lettering, are angle shades which tuck neatly under the roofline yet provide plenty of illumination on the business name at night. Our Angle Shades are part of our collection of Gooseneck Sign Lighting and come in four sizes to suit any storefront. Angles shades, and their cousins the Emblem Shades, are crafted to have just the right angle on signs, awnings, menu stands, and artwork. And with more than 40 finish colors to choose from, you just might find yourself exploring something as fun and funky as the Pink Dog for your space!