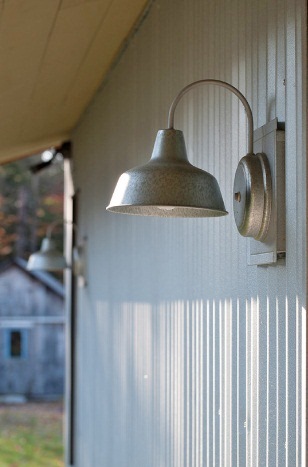 Barn Wall Sconces Bring Personality, Style to Variety of Spaces
Barn style lighting was once relegated to the farms and warehouses of early 20th century America where its quality and durability along with the characteristic wide span of light made it desirable in these spaces. Now barn lighting is popping up everywhere from rural ranch homes and downtown urban lofts to commercial operations with an industrial feel. Many barn lights are based on classic RLM warehouse shade designs and new applications keep coming on the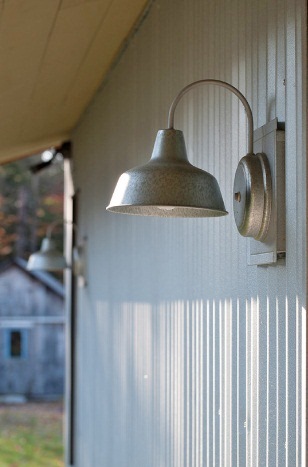 market.
Take this sweet little sconce for example. This light closely resembles our Barn Light Arlington Sconce which embodies the RLM style but in a space-saving sconce. The Arlington is characterized by a decorative wall plate and a slender gooseneck arm. Available in both 8″ and 10″ shade sizes, this wall-hugging fixture is perfect for spaces like this that need a touch of light. The Arlington adds vintage nostalgia to even the most modern spaces.
The Arlington can be customized with one of 12 beautiful finish colors including traditional Black or Galvanized like these, or perhaps something bolder and brighter like Buttery Yellow, Barn Red, or Chocolate. This sconce is rated for wet locations which means it can take whatever Mother Nature dishes out. Feel free to install over the garage door, on your front porch, or over the grill on the back deck. But don't hesitate to consider this fixture for interior applications too! It makes a perfect accent light in bathrooms, in hallways, or in closets. And starting at less than $100, the Arlington is a very affordable fixture!
If you like the look of the Arlington but want something a bit bigger, check out the Dino Wall Sconce, one of our newest selections in our Barn Wall Sconce collection. With the same slender gooseneck arm as the Arlington, the Drake features a 12″ or 14″ warehouse shade. This classic light can have even more antique charm if you add a wire cage or cast guard and glass for some antique charm!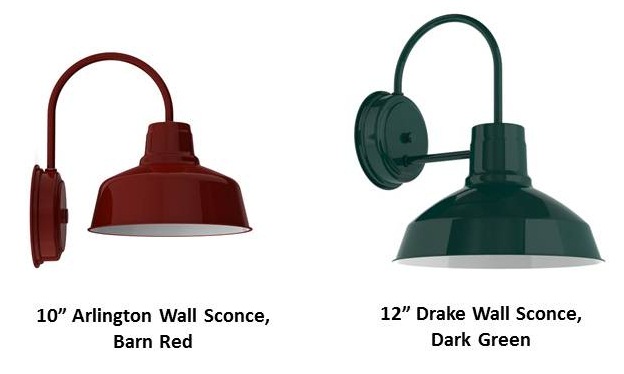 Top photo courtesy Photographer Susan Teare and Architect Bosworth Hoedemaker