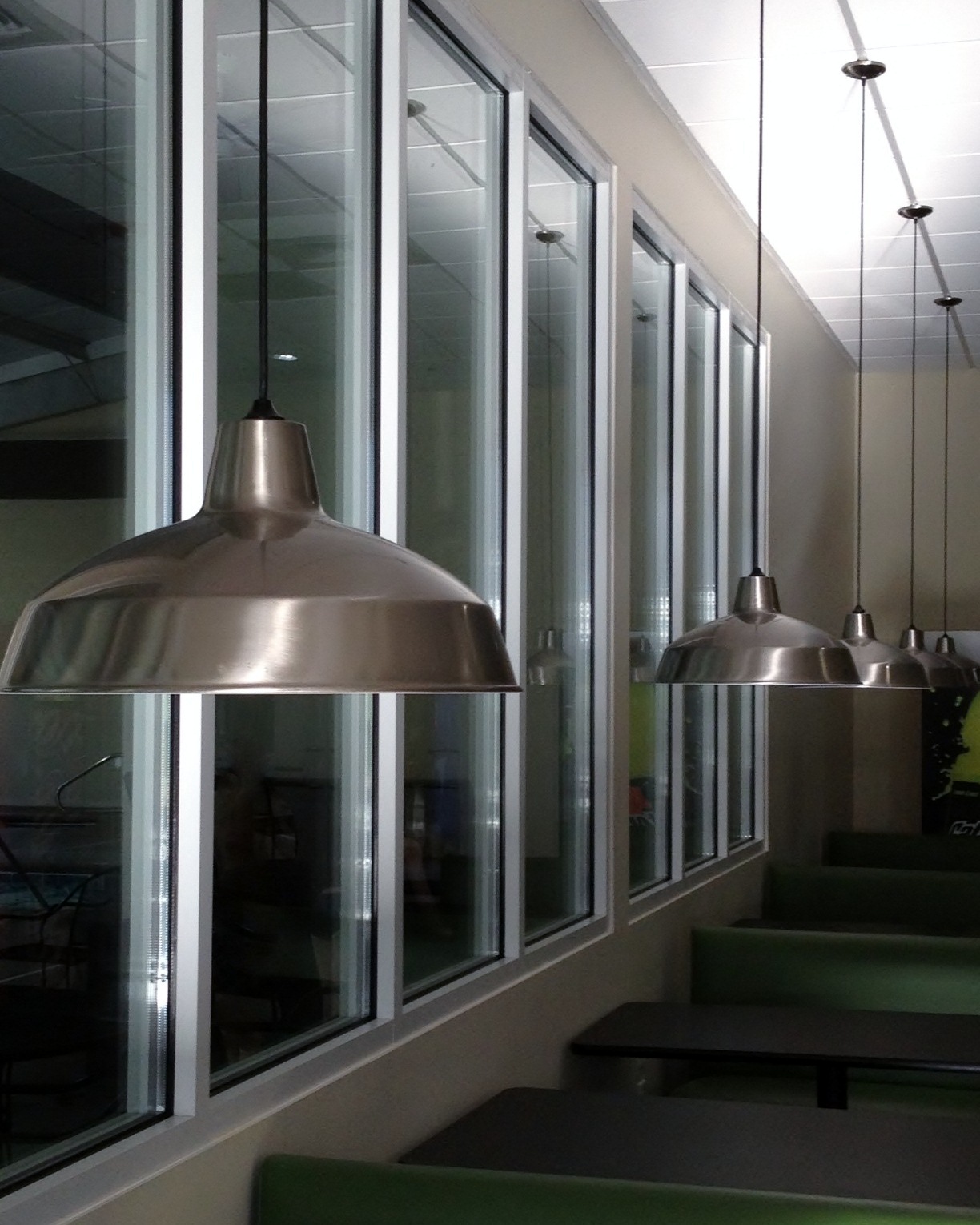 Barn Pendant Lights Take on Both Traditional, Modern Looks
Classic barn lighting has been in use throughout this country since the 1930s and 1940s when it was most often found on farms, at roadside gas stations, and in warehouses and factories where solid, dependable lighting was necessary for the work at hand. Lighting companies didn't scrimp on materials in those days but manufactured lighting that could withstand years of use no matter the weather or harsh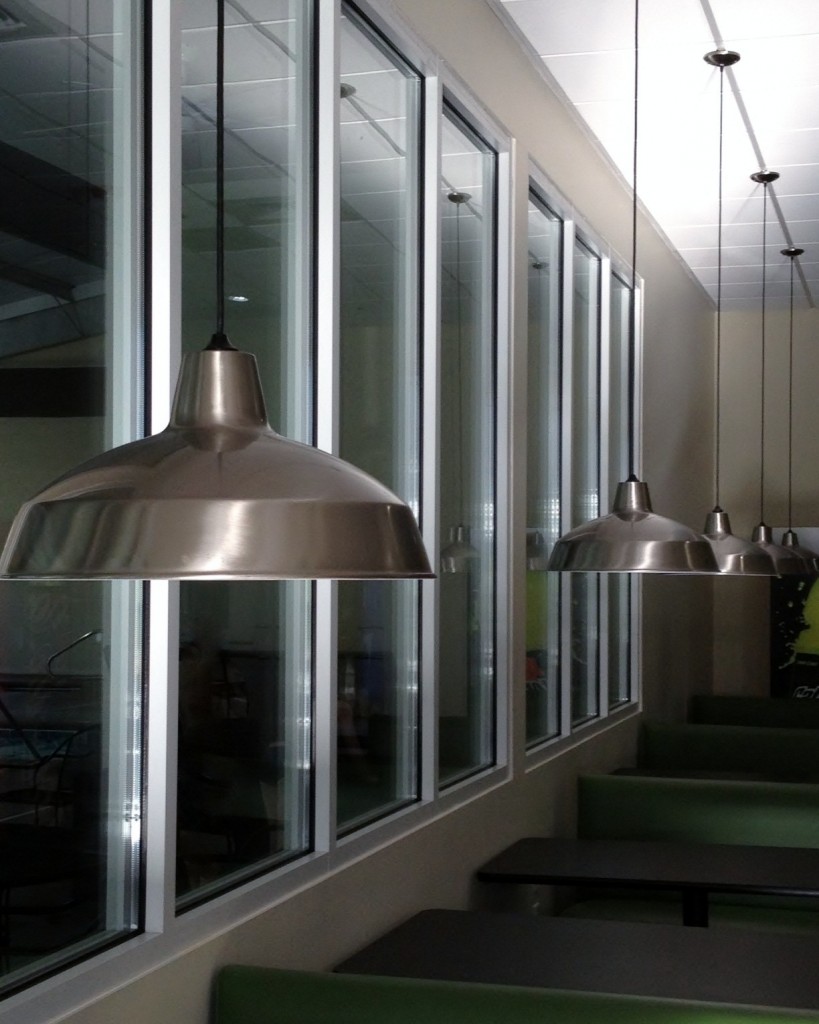 working environment where the lights were hung.

Today, these classic RLM warehouse shade designs aren't just seen on farms but are cropping up in downtown city lofts, seaside cottages, and in commercial businesses that need the focused span of light that characterizes a barn light shade. And just because the designs are almost 100 years old, doesn't mean barn lights only fit in with a traditional type of décor. Take these shiny aluminum barn pendants for example. Found in a health club snack bar, these pendants are much like our Drake Cord Hung Pendant, a very versatile fixture that can take on any number of looks depending on how you choose to customize it.
Available in two mid-sized shades, the American-made Drake can be finished in one of 12 durable powdercoat finish colors. Give your light a bold, modern look with Royal Blue, Barn Red, or Buttery Yellow. Traditional colors are also on the palette including Galvanized, Textured Black, or Bronze. This light can be hung with the standard cord in damp locations such as covered porches or breezeways or, if you plan to hang the fixture inside, choose one of our festive, colored cotton twist cords.
For a vintage look, try a wire cage or cast guard and glass for the Drake and don't forget to check out all the glass and finish choices for these options. The final vintage touch will be the nostalgic Edison Style Light Bulb that will add just the right glow to your new light!