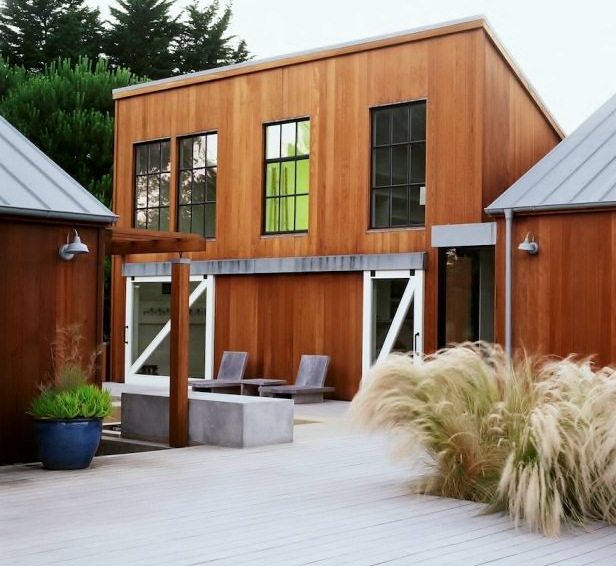 Barn Light Wall Sconces an Ideal Touch for Outdoor Garden
One of the great rites of spring is throwing open every window to the fresh air and cleaning up your outdoor living space for the season. Perhaps you have a patio, screened porch, or simply some comfy chairs in the backyard around a fire pit. No matter what space you have in the great outdoors, it increases the amount of living space you already have, so dust off the pollen, add a container of fresh flowers, and get ready for relaxing and entertaining outdoors.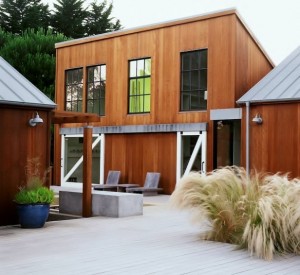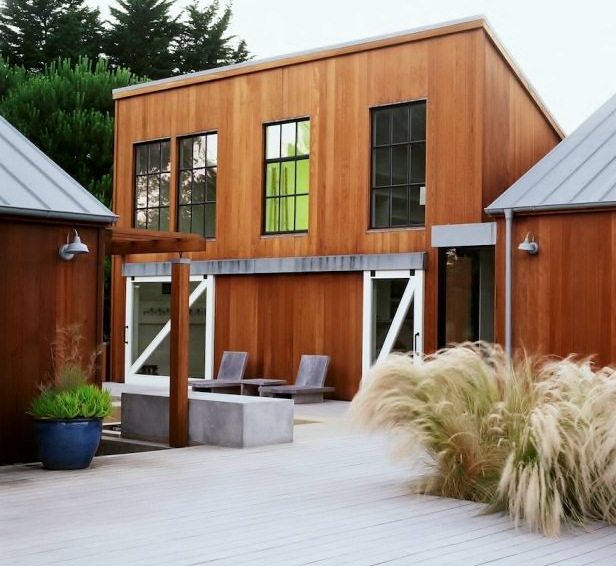 In northern California, this homeowner created a beautiful outdoor living area featuring a sunken, wood-burning fire pit and a garden between his house and the garage on the left. The wide expanse of decking and the angular lines of the buildings are softened by the fluffy ornamental grasses waving in the sea breeze. Adding a touch of light in strategic spots around the space are galvanized barn light wall sconces. These are very similar to our Austin Sconce which represents a slimmed down version of our popular Artesia Wareshouse Shade. These wall sconces provide the perfect spot of light around the garden area providing safety after dark without overwhelming the space with scattered light. The Austin Sconce, like many of our RLM-inspired warehouse shades, directs light downward where it's needed most. The smaller shade size is perfect for tighter spaces like entryways, hallways, or any place you need just a touch of light.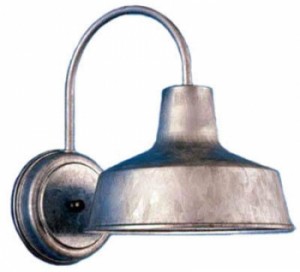 The Barn Light Austin Sconce comes in two sizes and is a great value starting at under $100. Forty different finish colors are available for this fixture including the galvanized look this homeowner chose which complements the roof and concrete details throughout the space. Like all of our barn wall sconces, the Austin is an American made classic that represents styles that have been around since the 1940s. Browse our entire collection for one that will suit your space!
Top photo courtesy of Marion Brenner for Remodelista