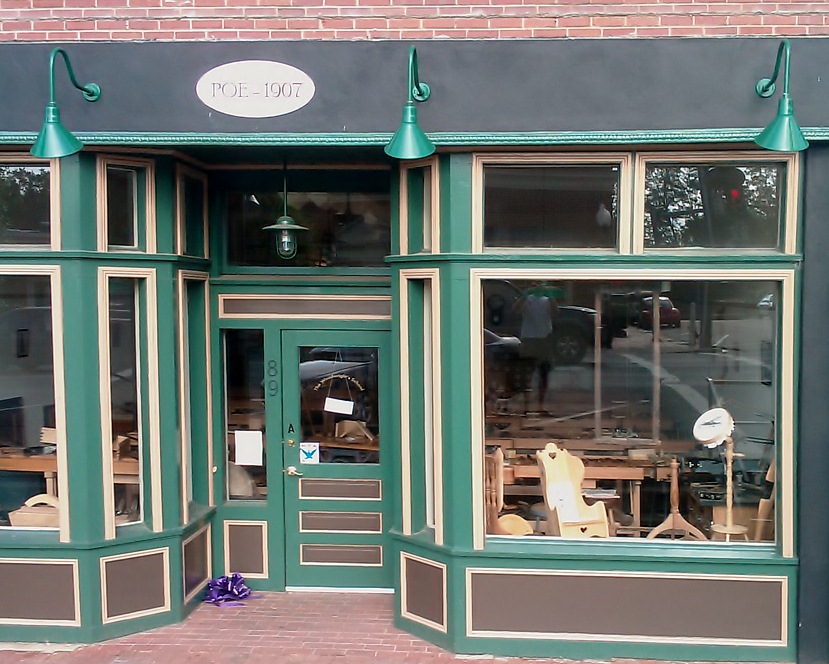 Vintage Lighting Lends Authentic Atmosphere for Woodworking
When Roy Underhill, host of the long-running PBS series "The Woodwright's Shop," went back to his North Carolina roots to open a woodworking school, he wanted to give his students the full vintage experience. His school, located in charming Pittsboro, has a few rules. Only hand tools in operation here; no power allowed. Tape measures are a big no-no, and as Underhill unequivocally states, "Any tools with plastic handles must be hidden when I walk by."

Underhill designed his storefront school with an eye to the late 1930s when hand tools reigned supreme. The vintage atmosphere is carried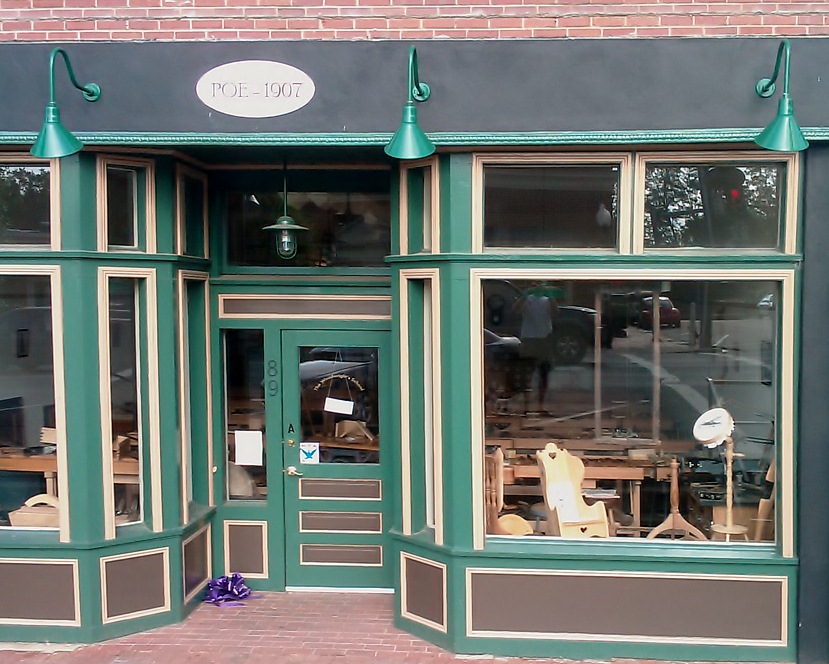 through in the lighting scheme which is classic barn style lighting inside and out.
Welcoming students on the sidewalk are gooseneck angle shades in a vintage green while a matching rustic pendant highlights the doorway. Inside, individual work tables are illuminated by a classic light fixture — an RLM-inspired warehouse shade. These pendants are just like the Original Warehouse Shade which comes in five sizes and a range of finish colors that can take your light from 1930s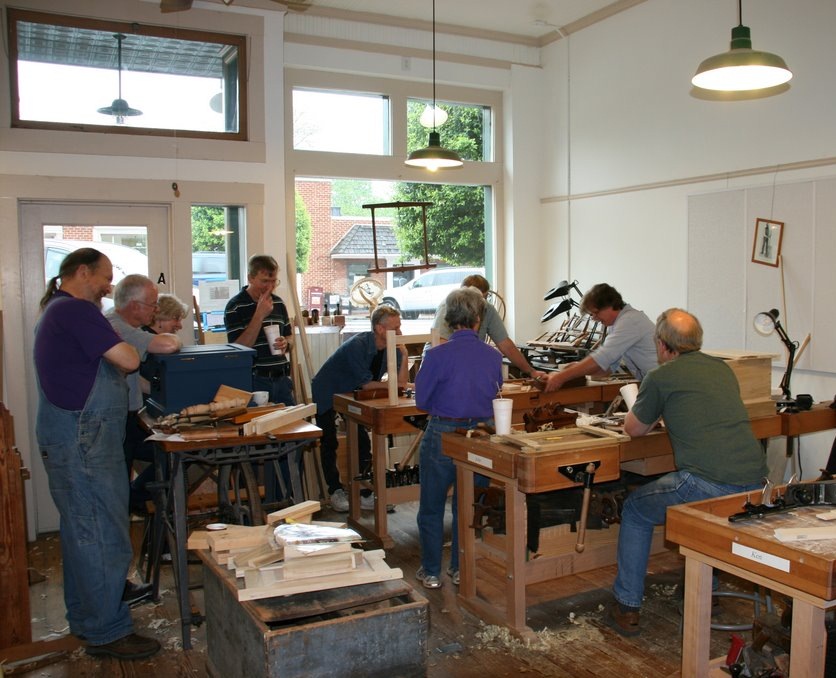 traditional to 1960s retro to 21st century modern. Choose a standard cord or add a cotton twist cord for visual interest. Cast guard and glass or a wire cage will also add to the vintage look of this fixture.
The doorway pendant is much like our Barn Light Atomic CGU Pendant. This rustic fixture can be cord or stem mounted, and you can choose from a rainbow of finish colors. The Angle Shades are also a traditional gooseneck sign light from the period. The gooseneck arm allows the light to shine directly onto the historic building without spilling into the street.
Oh, and if you plan to attend one of Underhill's classes, leave that logoed tee at home and opt for jeans and a simple work shirt instead. As Underhill says, "When you enter this vintage environment, you become a part of it.
Top two photos courtesy The Woodwright's School