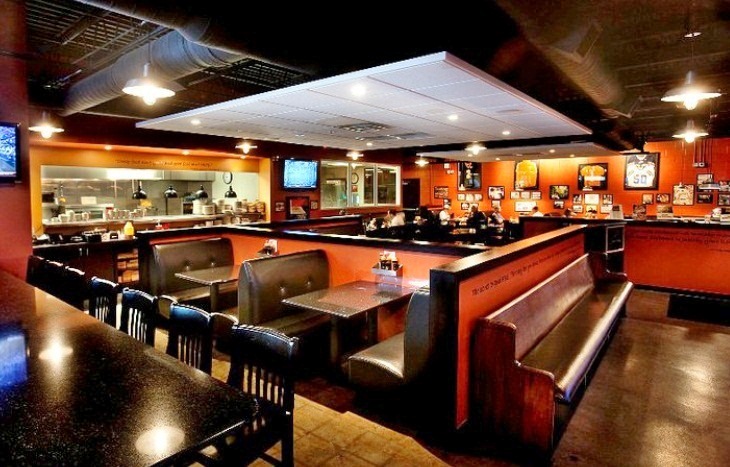 Barn Lights and BBQ Mean It's Time for Football in the South
College football season has finally arrived and all across the south, that's cause for celebration! The Southeastern Conference is home to some of the best teams in NCAA football, and there are long and storied rivalries playing out every Saturday in places like Death Valley, Between the Hedges, and in the Swamp. In Knoxville, Tennessee, home of the Volunteers, football season is prime tailgating time which includes not only the back-of-the-pickup variety but those tailgaters who float to the stadium down the Tennessee River and make up the Vol Navy. Barbeque is a standby for tailgating and Vol fans love the tailgate menu from Dead End BBQ, a great restaurant near campus with classic barn lighting, orange-drenched walls, and plenty of Tennessee memorabilia. It's a popular spot before the game and after the final whistle too.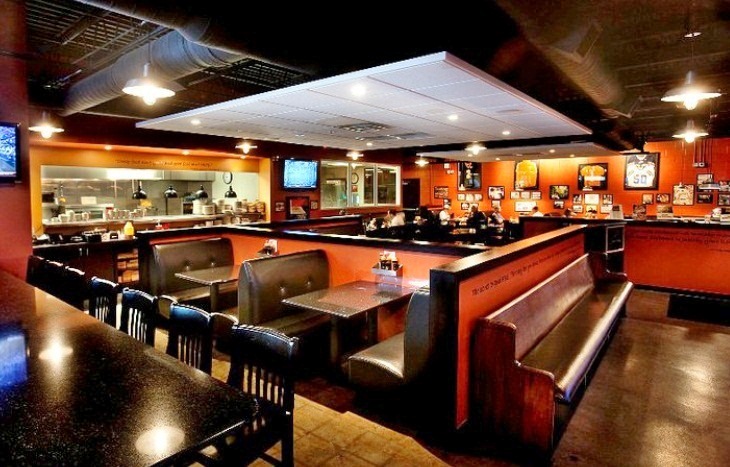 Here in the bar and waiting area, fixtures much like our Universal Cord Hung Pendant lend light from beneath a galvanized warehouse shade. These lights feature a cast guard and glass which not only lends a vintage feel to the fixture but protects the bulb from rowdy patrons. Available in four shade sizes from 10″ to 16″ the Universal Pendant can be finished in one of a dozen beautiful powdercoat colors. A host of other customizing options can also give your commercial lighting its own unique personality and style.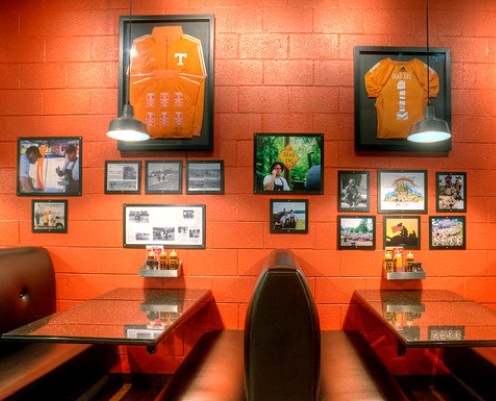 Over these booths, more galvanized shades add to the festive atmosphere. To get this look in your restaurant, check out the Barn Light Warehouse Pendant, a very affordable and durable light that comes in 8″ and 10″ sizes. These smaller shades are perfect for highlighting individual tables such as these and can still be customized in dozens of ways. It can include a wire cage if desired and this fixture can be cord mounted, stem mounted, or flush mounted if your space is tight.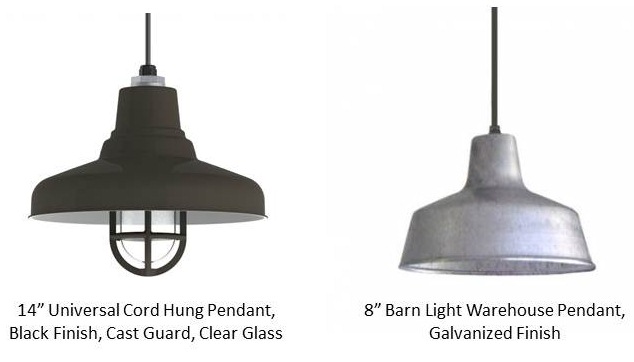 Top two photos courtesy Dead End BBQ