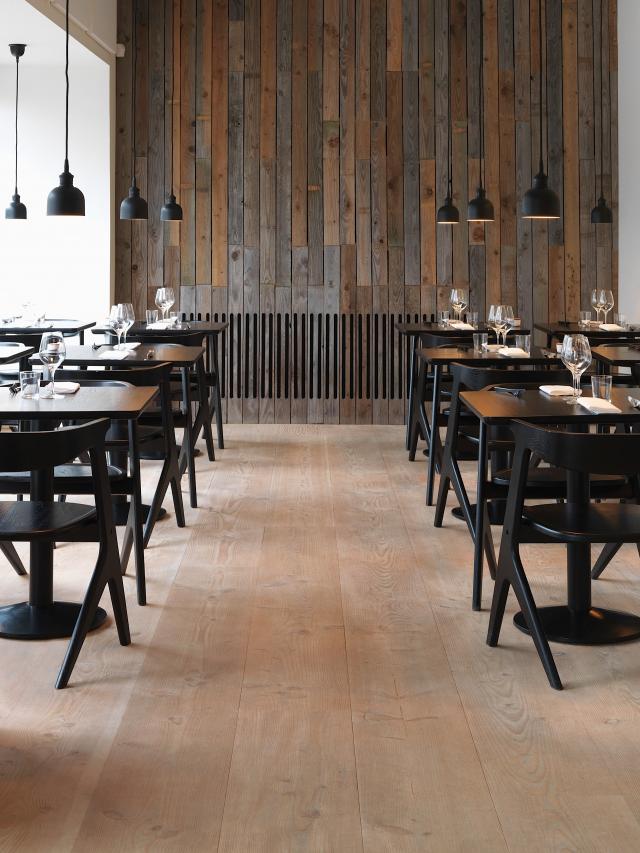 Barn Light Pendants Play Starring Role in Restaurant Design
The lighting scheme in a restaurant is important in so many ways. It sets a mood, should complement the overall design and feel of a space, and of course, still allow the diners to actually see what is being served. This eatery is oozing with classic details and the barn light pendants play an essential role in the room's design. Dressed in elegant black from the canopy down to the shade, these pendants, which are very similar to Barn Light Electric's Fargo Pendant, drop from the high ceiling to mid room. The array of black cords mimic the vertical lines of the woodwork along the back wall and match the tables and chairs quite nicely.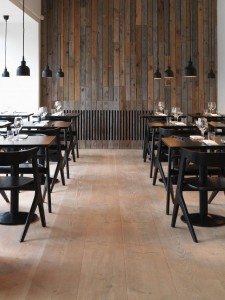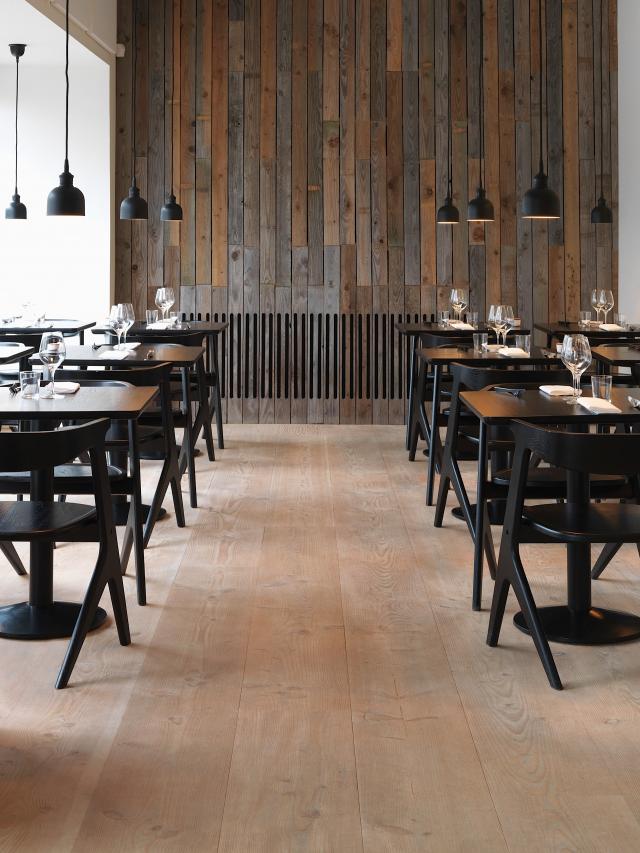 The Fargo Pendant is a perfect choice for this type of space. With the classic styling of much larger deep bowl pendants, this miniature version offers a touch of light exactly where you need it without overwhelming the diner seated at the next table. Its focused spot of light would be a welcome addition to other areas such as a counter top or kitchen sink, or over a worktable or reading nook.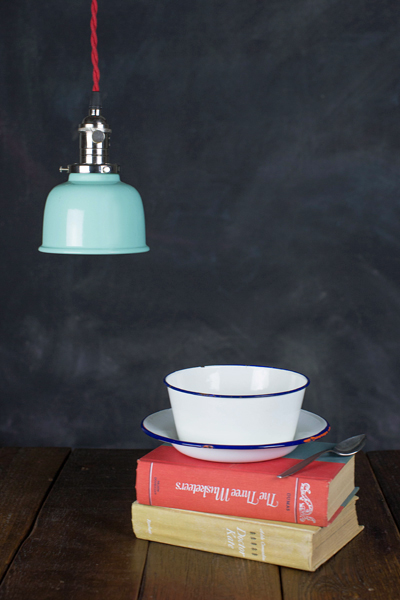 There are dozens of ways to customize this light to create different looks. Want an industrial feel for your farmhouse kitchen? Go with a galvanized finish or one of our other metallics like polished copper or satin steel. Or if a retro look is more to your liking, choose one of our bold colors like cranberry, butterscotch, or blue to create a style statement. Keep that retro look going by adding a guard over the bulb which provides protection as well as charm. Handcrafted right here in America, we can match the Fargo cup to your shade design and add arms as well. And don't forget to include a nostalgic Edison style light bulb to make your fixture truly unique!
Top photo courtesy of Hviid Photography