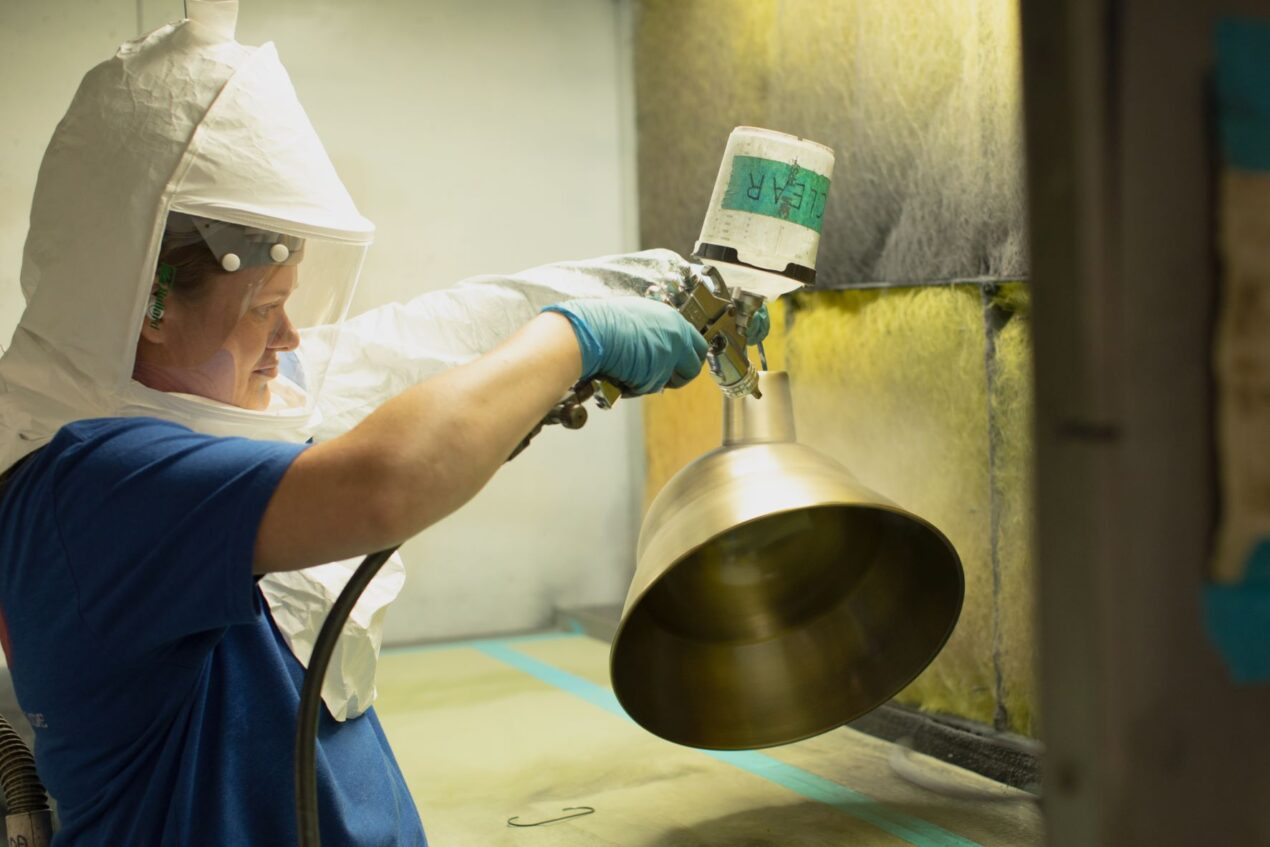 Barn Light Electric Manufacturing Running Full Speed Ahead
While we can only imagine the pandemonium taking place at the North Pole this week, we have our own brand of mayhem taking place right here on our own factory floor.
As many of our regular readers know, Barn Light Electric opened a new manufacturing facility back in October in our hometown of Titusville, Florida. We had a fabulous grand opening party attended by all sorts of city and county officials, townspeople, family and friends. The expansion of our facilities is great news not only for our town which was hit hard by the ending of the Space Shuttle program, but also for the overall resurgence of American manufacturing.
By moving into this 49,000-square-foot space, all of the critical operations of the company, including metal spinning, finishing, assembly, shipping, research and development, and IT are now under one roof. An additional 10,000 square feet was recently added to bring our porcelain enamel oven into the same facility.
Our merry band of workers love the new digs and have much more elbow room for creating your favorite American-made barn pendants, goosenecks, chandeliers, and more. Here we create our own personal brand of shiny confetti in the spinning area!
And over in the finishing department, there's a rainbow of finish colors to choose from. If you're looking for a powder coat finish, it's like a Skittles package burst open on Christmas morning — Emerald Green, Barn Red, Buttery Yellow and Royal Blue are among more than two dozen colors waiting on the shelf.
And if you're in the market for porcelain enamel, that high-gloss finish is like no other. Not only is it super shiny but it's easy to maintain and is so durable, it will never fade even when installed outside in our famous Florida sunshine.
And where would we be without our amazing assemblers? Those who check their list and check it twice, not to find out if you've been naughty, but to see exactly what options you ordered such as a colored cotton twist cord or a nostalgic Edison style light bulb.
The last stop for your new light is shipping where, as you can see, the Barn Light Electric sleigh is getting loaded up. All we need are some bells and a couple of reindeer and we're ready to roll! On Bomber, on Sydney, on Aero, and Wilcox!