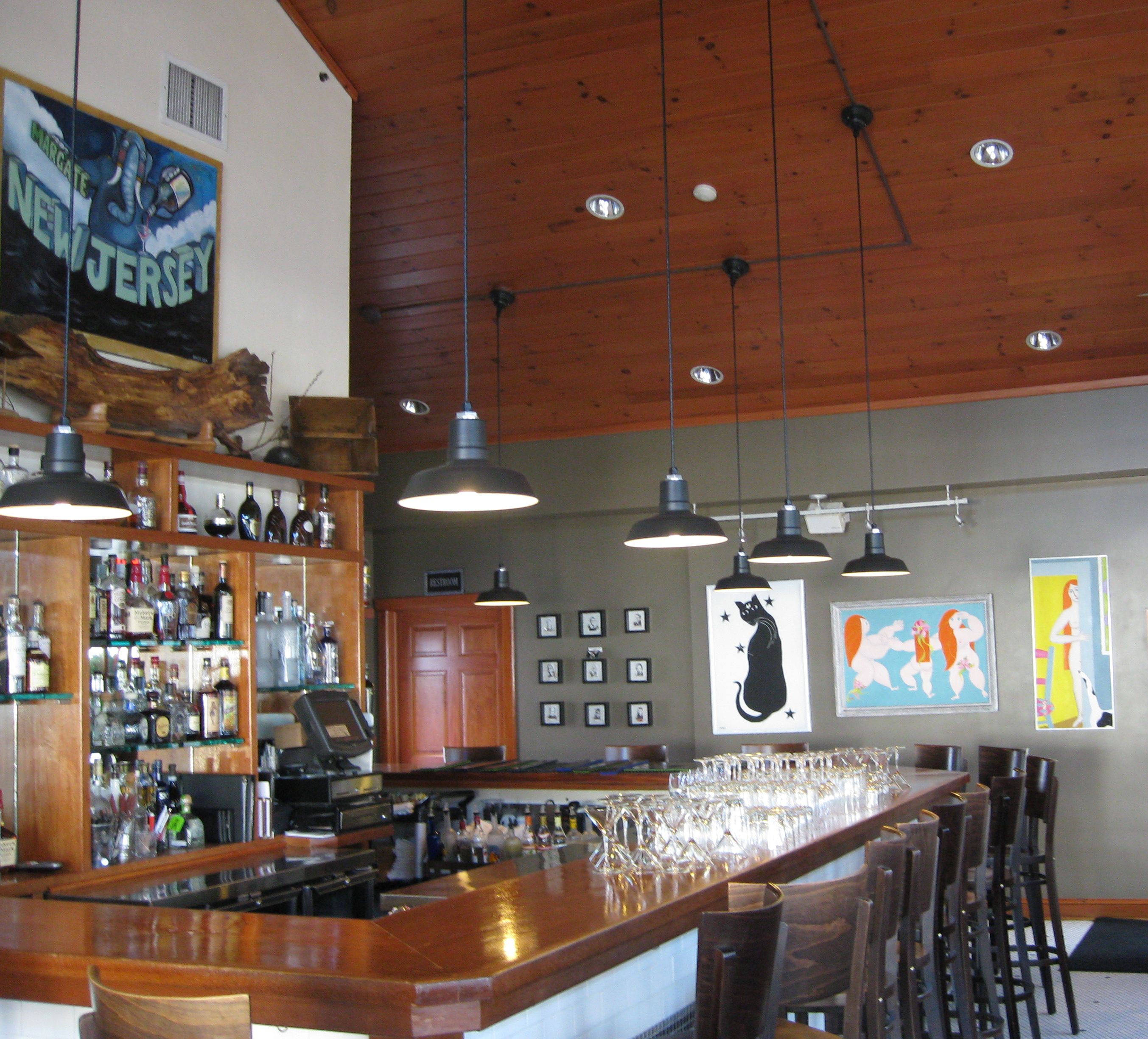 LED Barn Pendants For New Jersey Oyster Bar
This time of year it's easy to get sidetracked by all of the holiday goodies piled high on party platters, but December is also the month when I crave oysters. An oyster feast on Christmas Eve is a great way to kick off the festivities!
For those of you on the Jersey shore, Steve & Cookie's By the Bay is a great place to stop in for a dozen or two. Located in Margate, south of Atlantic City, this oyster bar was recently remodeled and the owners opted to replace the boring track lighting with some classic barn pendant lights. And since the restaurant is a member of the Green Restaurant Association, the owners chose the Original™ LED Warehouse Pendant Light.
"This is the casual space of the restaurant," says Cookie Till, owner of the eatery. "We have a casual bar menu and plenty of oysters." She felt the low-key charm of the Original™ Pendants worked well with the coastal decor and artwork in the space.
"We loved the shape and size of the fixtures especially with the high ceiling," Cookie notes. "There's nothing like basic black, and the matte finish works great for a more rustic look." Cookie chose the 12″ shade with the Textured Black finish and the pendants are hung from a standard black cord. She also chose the 850 lumen LED with a domed lens.
Our American made LED lighting is powered with technology from Cree, the nation's leading innovator in LED components. Commercial businesses prefer LED lighting for many reasons including the substantial energy savings over time and the lower maintenance costs. The LEDs contain no hazardous substances, like mercury, and are easier to dispose. The newest LEDs also offer bright, natural light that resembles the warm light from a traditional incandescent bulb.
"The lighting perfectly highlights the bar area," Cookie says. "It completes the space."
Photos courtesy of Steve & Cookie's By the Bay