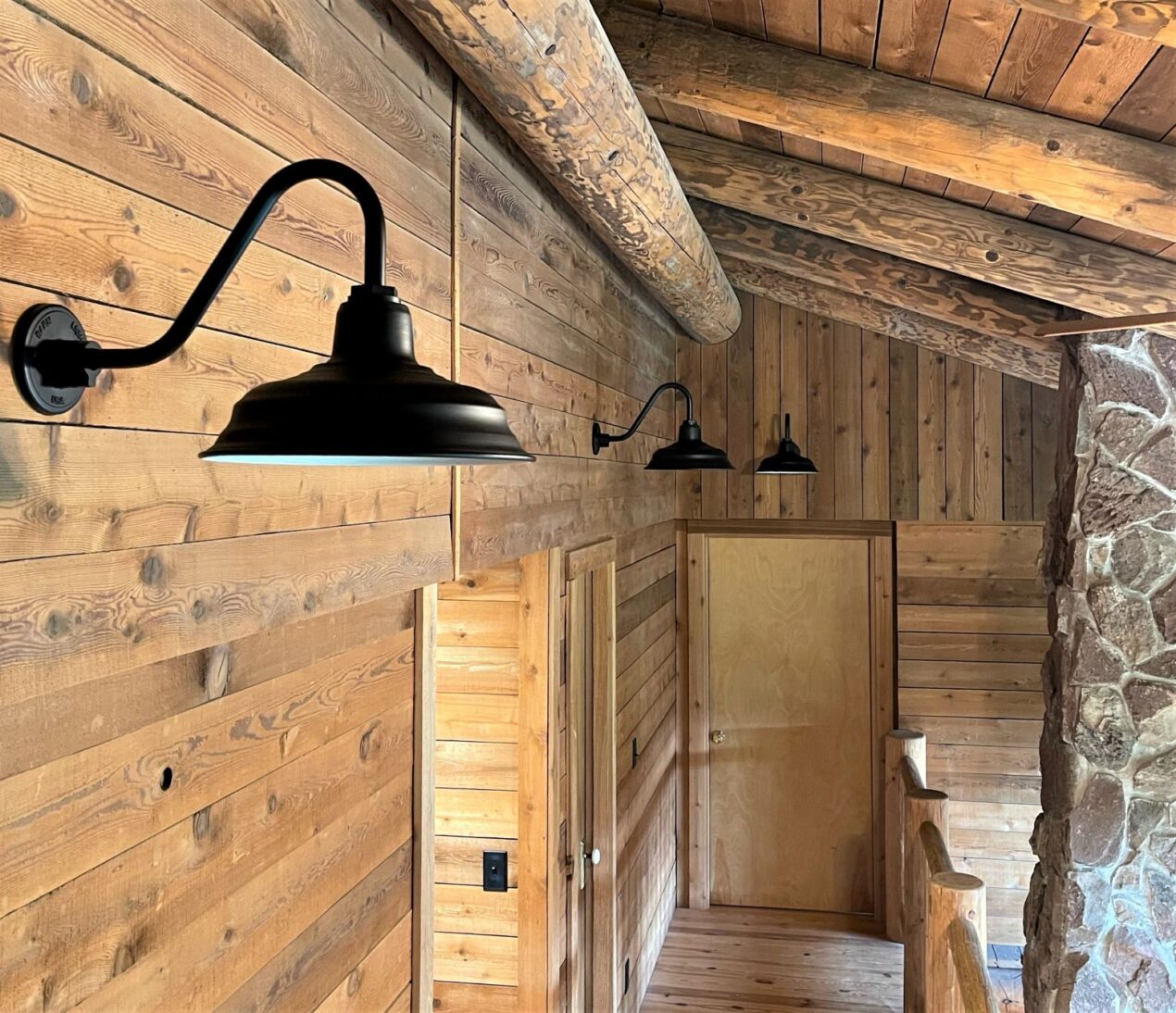 Authentic American-Made Lighting Enhances Log Cabin Renovation
In December 2021, Sheila and her family took the plunge and purchased a log cabin on 20 wooded acres in the heart of Oregon's wine country. For the past 12 months, they have chronicled their story of renovating the 36-year-old cabin on Instagram. They hope to use the cabin as a getaway place and short-term rental.
"The cabin is located in McMinnville and in need of a lot of TLC," Sheila says. "We are adding a master bath, remodeling two other bathrooms, remodeling the kitchen, replacing the hearth, and redoing the floors."
Preserving the integrity of the original cabin is important to the couple so they repurpose as much original material as possible. Flooring removed from the space where the master bath is being created is being reused in the entryway. They also want to bring in natural components with fixtures and colors that are consistent with this.
"Lighting is a big piece of what we're doing," Sheila explains. "A log cabin is naturally dark inside, and we want fixtures to not only deliver improved lighting but also fit our décor." Having purchased lighting from Barn Light Electric in the past, the couple knew where to find classic fixtures to fit their style.
They chose the Bomber Gooseneck Light as the perfect fit for the renovated cabin. These handcrafted RLM-style fixtures are customized with 13″ shades, a Matte Black finish, and G26 gooseneck arms.
"We really do appreciate American-made products and having the option to customize the lighting helped us immensely in the design process," Sheila notes. "We think the barn-style lights give the cabin a classic and timeless look."
The couple also chose a LeatherLuxe DC Ceiling Fan to stir the air between the high ceiling and the living space below. This fan is customized with a Dark Bronze finish and solid maple blades while the fan's housing is wrapped in black leather.
"The lights and fan look awesome," Sheila says. "Everyone who comes in remarks about how cool the lights are. They really make a statement."
Photos courtesy of the homeowner