Back to Basics with Easy-to-Customize Pendant Lights, Gooseneck Lights
Almost 15 years ago, Barn Light Electric made its debut and quickly became known for its handcrafted, easy-to-customize lighting made right here in America. And while customers enjoy selecting from dozens of finish options to create the perfect fixture, sometimes simple is all you need.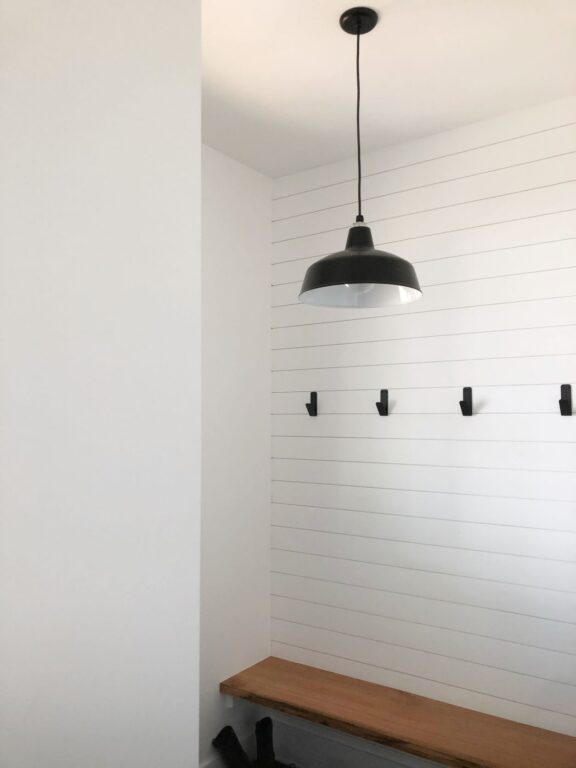 We're excited to announce the launch of our newest collection of vintage-inspired lighting. The Barn Light Basics Collection features eight of our most popular shade styles available as gooseneck, cord-hung and stem-mounted pendants. This collection of customer-favorite, handcrafted fixtures is offered with minimal customizing options for easy ordering and attractive pricing without sacrificing our American-made quality.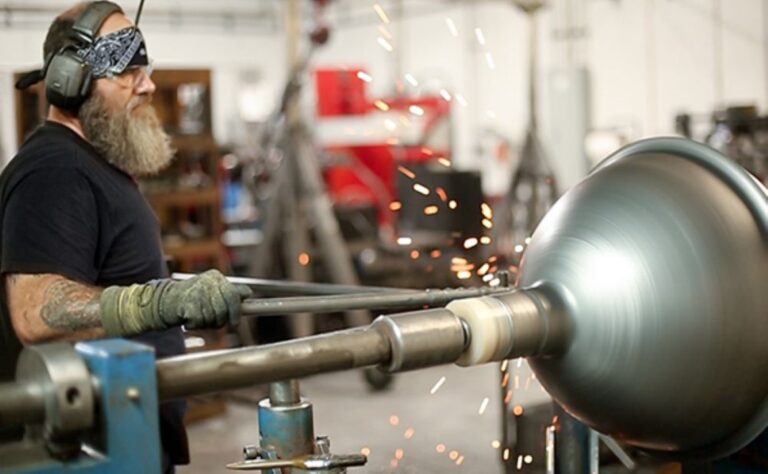 Creating this collection of quality lighting is a multi-step process that begins with flat disks of aluminum which is prized for its durability especially in outdoor settings. Our talented artisans spin the metal on a lathe in our Florida manufacturing facility to achieve each desired shape. This hands-on attention to detail means your new fixture is crafted to perfection and ready for the next step!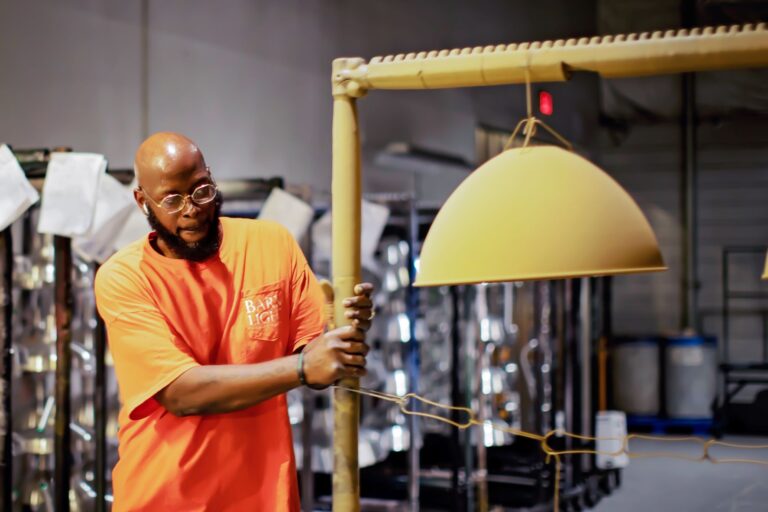 After the shade surface is prepped, powder coat is sprayed carefully over the surface. Powder coating offers a highly durable, long-lasting, clean finish that is consistent in texture and color. The shades are then baked in a curing oven to obtain the signature smooth finish which is easy to maintain.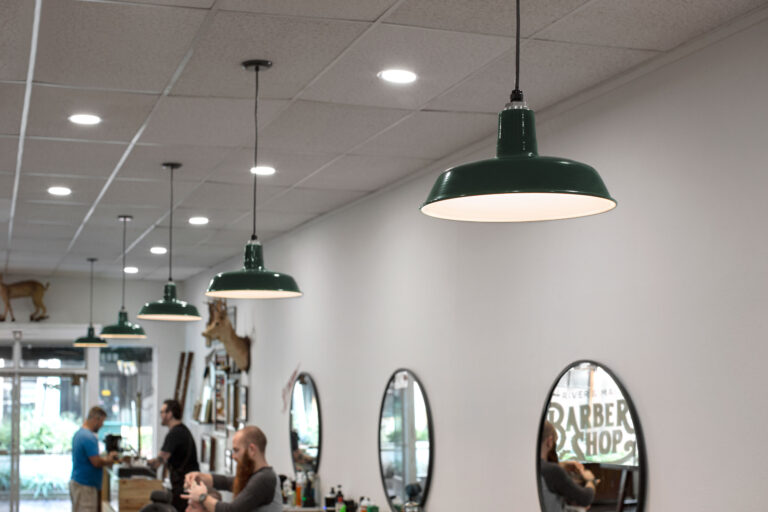 The fixtures in this collection will be available in several sizes and can be finished in Black, White, Dark Green, or Rust. Standard black and white cords are available for cord-hung pendants, while 12″ and 18″ stems are options for the stem-mounted pendants. Customers may also opt for a hang-straight canopy for sloped ceiling applications.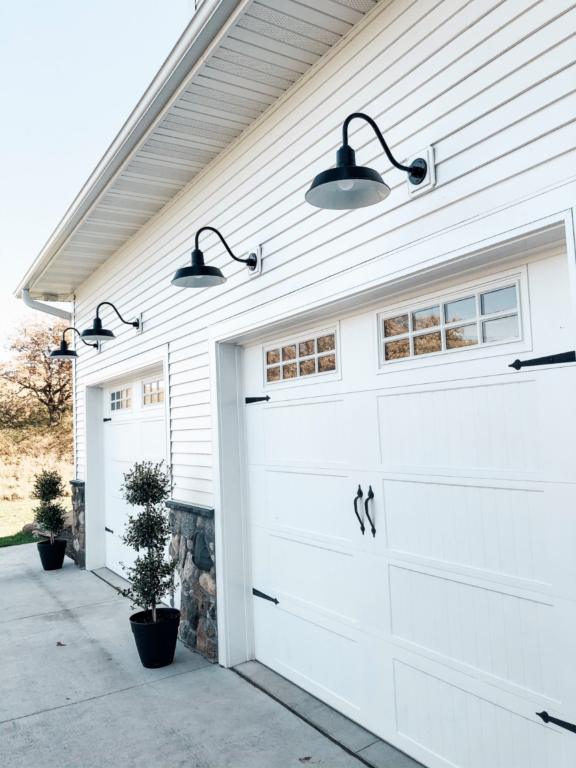 Gooseneck lights in this collection can be customized with one of three of our most popular gooseneck arm styles. The G1 is a straight arm style with a 14″ projection. For a more classic gooseneck look, choose the G11 shown on The Original™ Warehouse Gooseneck Lights above these garage doors. The third option is the G22 which provides a generous 22″ projection from the wall.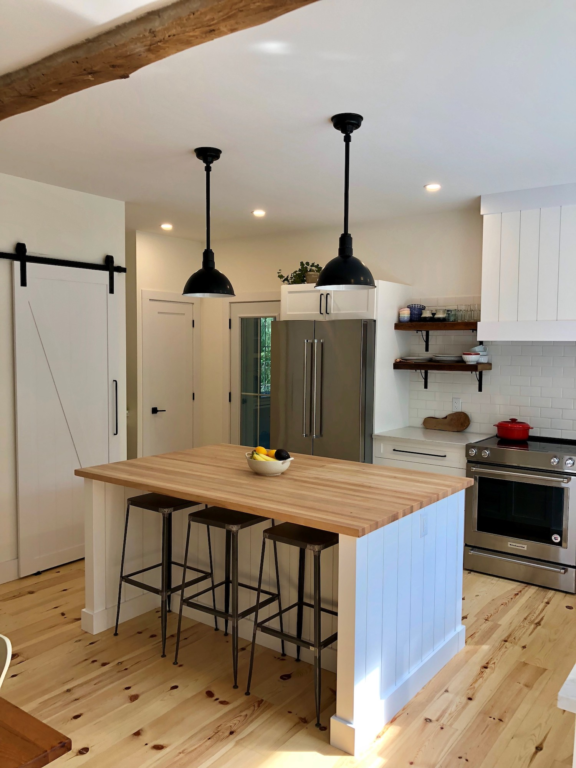 And, as always, if you're ready to go beyond the basics, the entire Barn Light array of shade styles, finish colors, mountings, and other accessories are available with the click of a button. And if you need additional customizing options, our Customer Care team is ready to assist via phone (800-407-8784), email (sales@barnlight.com), and live chat from our home page.